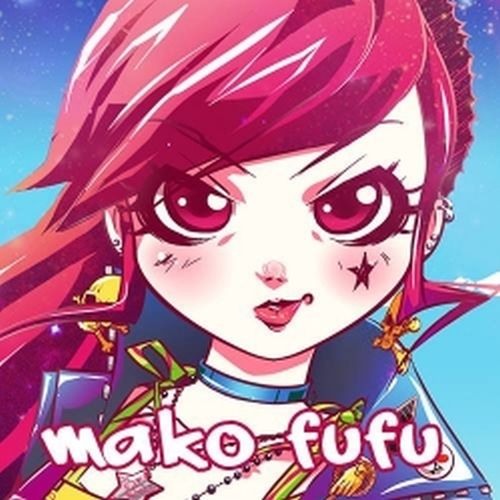 Hello, my name is Mako Fufu,
and I'm a doodle addict.
Winston Salem, NC
Mako Fufu (aka Gisela Alejandra Vergara) is an hyperactive self-taught Visual Artist born and raised in Buenos Aires, Argentina. She's always been fascinated by Disney cartoons, video games, pin-up girls and anime, and felt the impulse to express herself through art from an early age, filling piles of sketchbooks with her artworks. With no relatives or family friends in the field of the Arts, and no guidance whatsoever, she figured out that following her passion was the only way to make her dreams come true, even when as a teenager her family -concerned about her future- would remind her "-it's time to quit doodling around and get serious!-". Mako loves variety and trying new things, which is reflected on her extensive and eclectic Portfolio: She's been Art Director and Concept Artist for Video Games, Illustrated for Ads, Children Books and Mangas. Created Murals & Street Art, a Webcomic and a series ofVideos. She has participated in Exhibitions and Live Painting during Design and Art-related events. She's taught Art Courses and Workshops, given Talks and even taken a tattoo apprenticeship. She has also won awards in various competitions. Mako Fufu has moved to the US in 2012 and is currently based in North Carolina where she keeps following her dreams. Instagram: http://www.instagram.com/makofufu/ Youtube: http://youtube.com/makofufu Etsy: http://makofufu.etsy.com
---
Mako Fufu has not set any favorites.