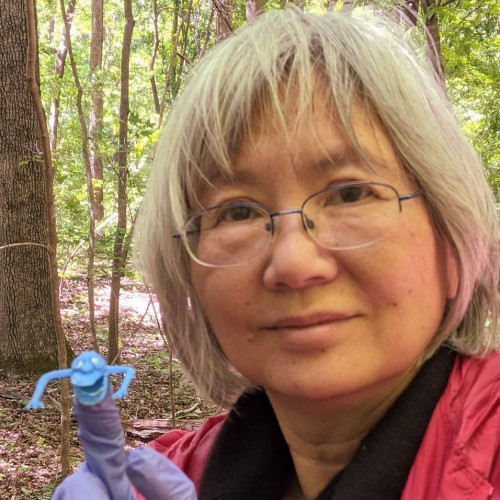 Hello, my name is Marisa,
and I'm a doodle addict.
I was dropped off at an orphanage in Seoul, Korea on Xmas eve 1959, old enough to be weaned but still in diapers so my birthday is only a guess. Mailed ordered as a baby to America and adopted by a multi-cultural family. Grew up with Hungarian/Irish/Jewish/Catholic influences. My father was in the tropical fish business so often would disappear to remote, exotic places such as Peru, Colombia and the Amazon. I was raised with monkeys, wild cats and other exotic pets (before the practice was banned) along with the traditional dogs, cats, hamsters and parakeets. I have lived most of my life in South Florida although I have spent a lot of time in North Carolina, Virginia, Maryland and Washington DC. I haven't been to Antarctica, the South Pacific or India, yet. I have survival Spanish, Mandarin Chinese, French and Bulgarian. I play violin, viola, and classical guitar on a very elementary level. I am currently attempting to learn the cello.
---