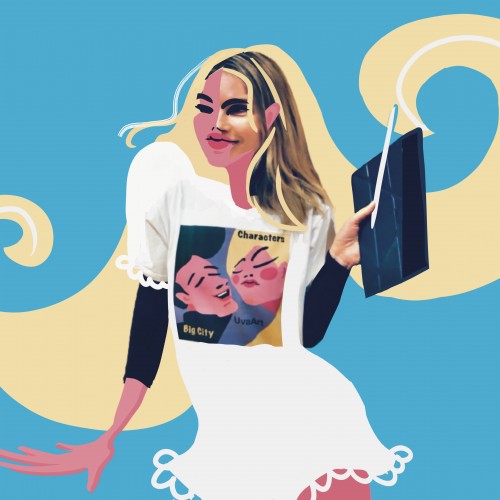 Hello, my name is Irina Uva,
and I'm a doodle addict.
In the field of fashion illustration I look for ways to represent the individuality, the inimitable character of the model, the image. I use graphic tools to capture the instant beauty of people, the aesthetics of their temperament - in details, in movements, gestures and outlines. Each image in my work is the character of a small story or episode, and the plot is stitched like a certain line through a single detail, a slight tension, a gesture, an intertwining of lines. Each protagonist is a manifestation of individual, unique, inevitable beauty of being alive, being a human. I am interested in creating works in series, addressing a certain lifestyle, revealing the singularity, the richness of the art of life. I specialize in illustrations of lifestyle, sport, working on high fashion or street style images. I'm particularly attracted to retro motifs and details, where I find a very intense concentration of aestheticism, an attention to the linear nature of movement and form.
---
I specialize in cartoons, character, character design, digital art, drawing, fashion illustration, illustration, mixed media art, painting, pencil drawing, people, portraits, sketch, sketching.
---