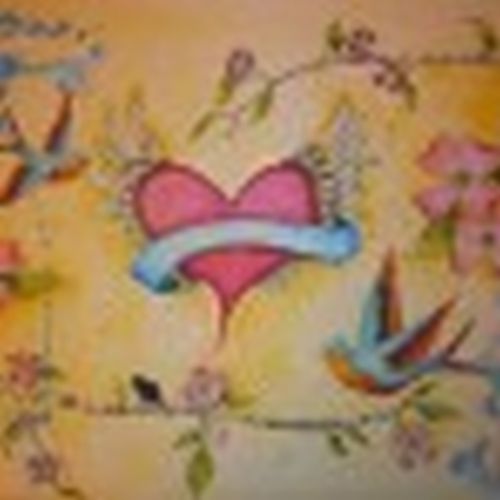 Hello, my name is Heidi,
and I'm a doodle addict.
I enjoy making things, especially drawings, and paintings. I find inspiration in many things, then I just can't wait to translate it to paper/canvas. I spend several hours each day doodling, it's my passion. Art keeps me going and I love it. I have ideas and they are like flashing christmas lights in my head!! So many options and thoughts!