Drawing Challenge
Coffee & Quotes Challenge
Any artist knows the true value of a good cup of coffee to kickstart their creative flow. Our latest drawing challenge is inspired by that simple truth, and we're about to take full advantage of that burst of energy brought on by your morning cup o' joe. It's pretty straightforward: Instead of tossing your empty coffee cup into the trash, doodle your favorite quote right on there. A few important things to remember: Your coffee cup drawing must include some sort of text whether it be a quote, a joke, or simply something on your mind. Feel free to have fun with the illustrations around your text. When you've completed the challenge, snap a cool photo of you holding your coffee creation and voila!

VIEW SUBMISSIONS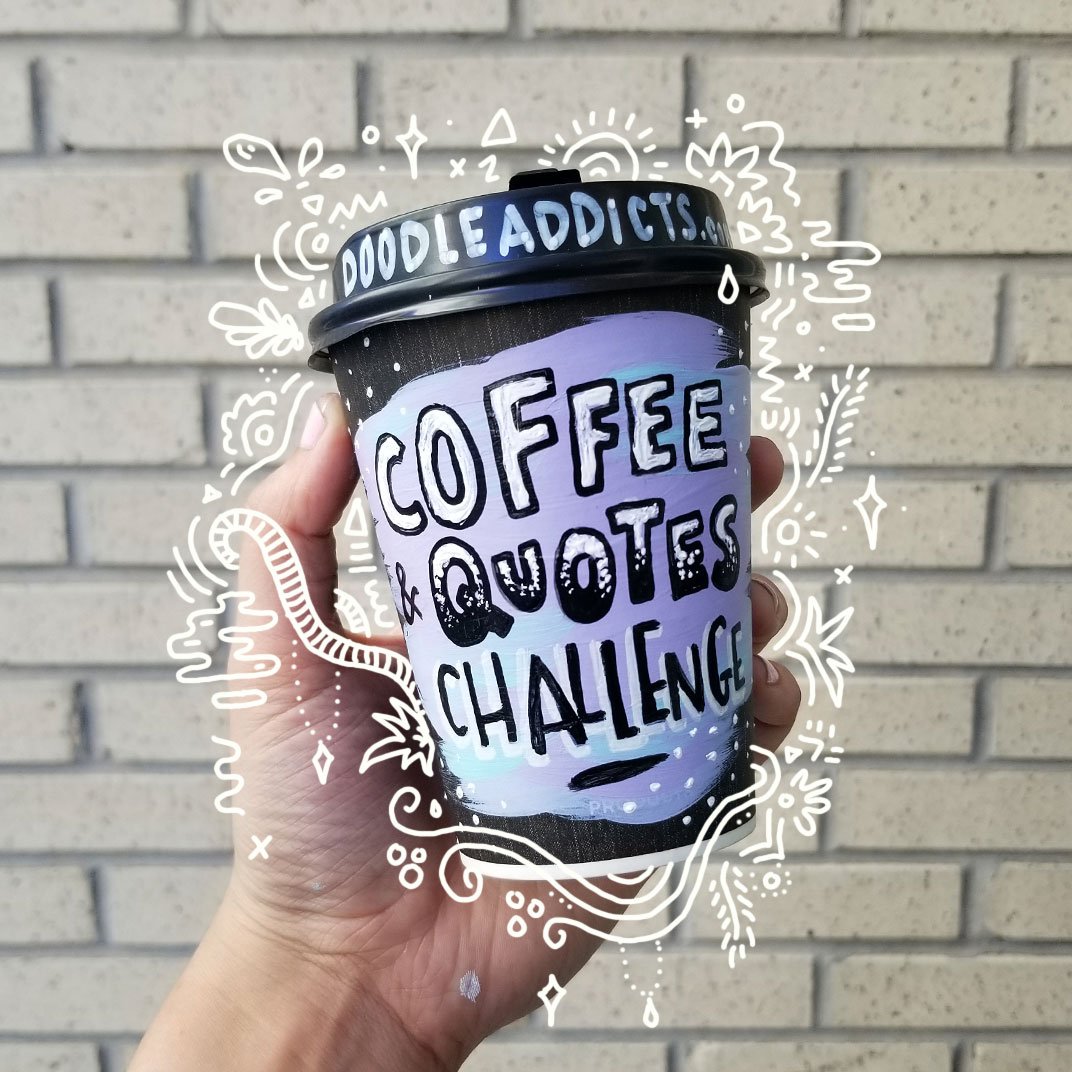 Drawing Challenge Winner(s)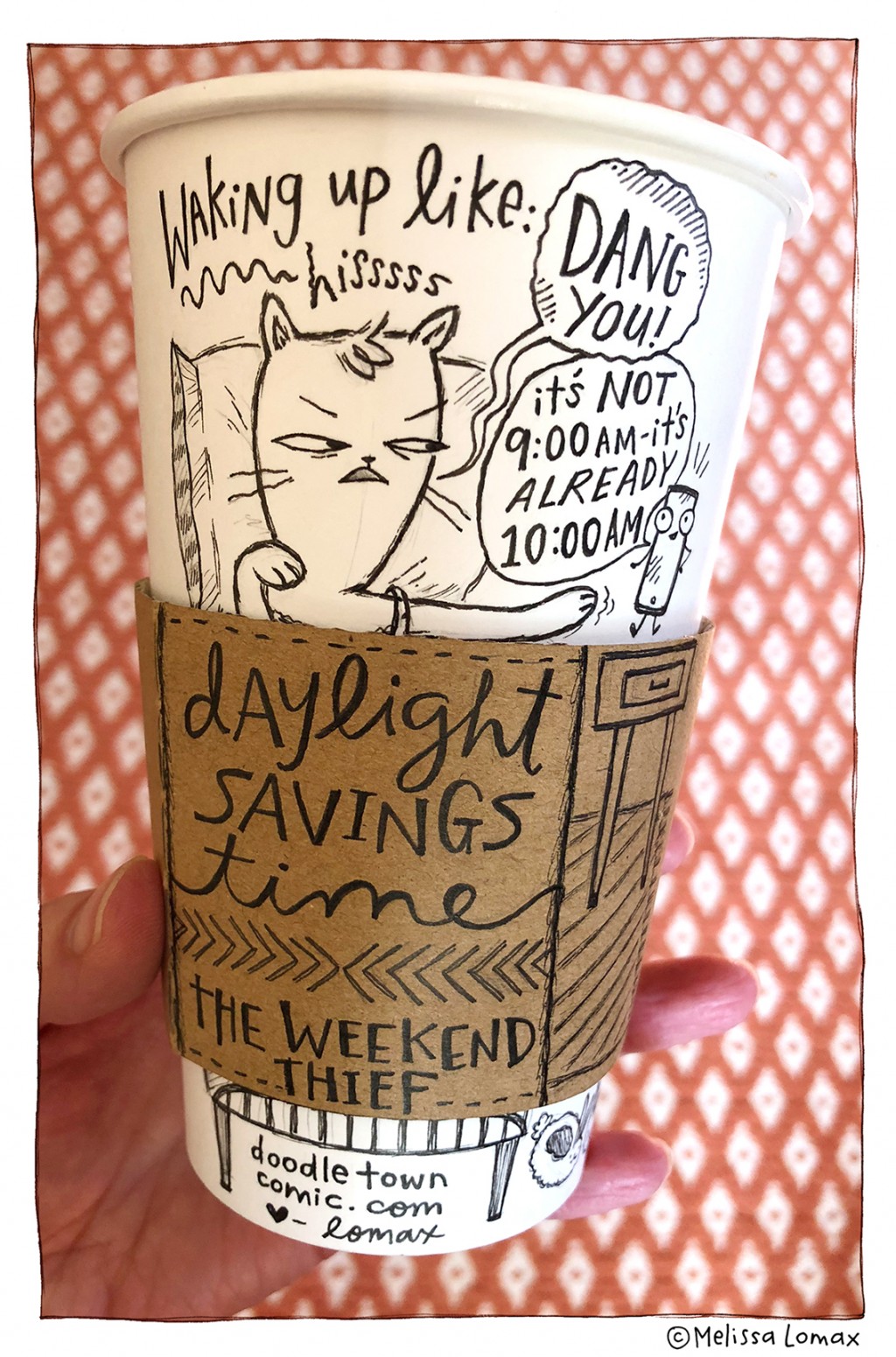 This doodle was inspired by the difficulty of Daylight Savings Time and the precious gift of coffee! I decided that it would be fun to submit this artwork for the Coffee Quote Challenge and also use it for my biweekly comic at doodletowncomic.com. Even though we 'lost an hour'... I'm happy it inspired me to create a new comic strip! Thanks for the awesome challenge.
Drawing Challenge Submissions