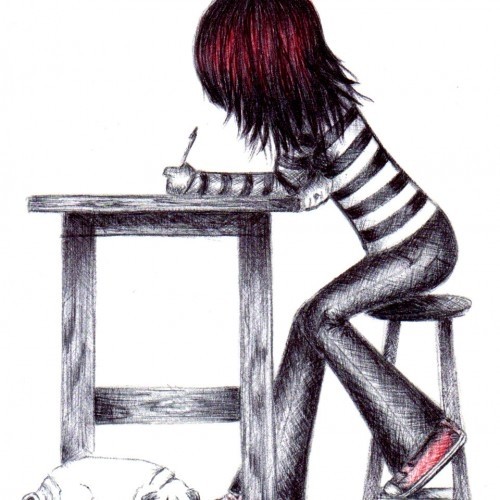 Hello, my name is Holly Holt,
and I'm a doodle addict.
UK
I have a vivid imagination and I'm inspired by things that are tiny, things that have died, things that crawl, fly or come out at night. I love the night sky too and the Moon is a recurrent theme as are skulls and bones. My weapon of choice is the ballpoint pen.
---
I specialize in art, ballpoint pen, black and white, bones, drawing, entomology, illustration, insects, nature, skulls, surrealism, whimsical illustration.
---