Drawing Challenge
Draw Your Own Comic
Comics are the awesome crossroad between art and writing. Whether you follow your favorite Marvel or DC hero, keep up with an indie webcomic, or always turn to the funnies at the end of a newspaper, comics have at some point touched our lives. For this showcase, we challenge you to try your hand at creating your own comic panel! It can be simple or epic, stick figures or the Mona Lisa, dramatic or comedic. Using the template below, fill in the blanks with your own characters, scenario, and talk bubbles.
Our sponsor for this drawing challenge is Sketchbook Skool! A source of inspiration and guidance for doodlers from all walks of life, whether you are just dabbling in search for a creative outlet or been doing it for years as a serious passion. Their classes contain a wealth of tips and tricks on how to make your sketchbook look as awesome as the ones we write about, and they were cool enough to let us share some of their knowledge of comics (read below) to help you with this challenge.
VIEW SUBMISSIONS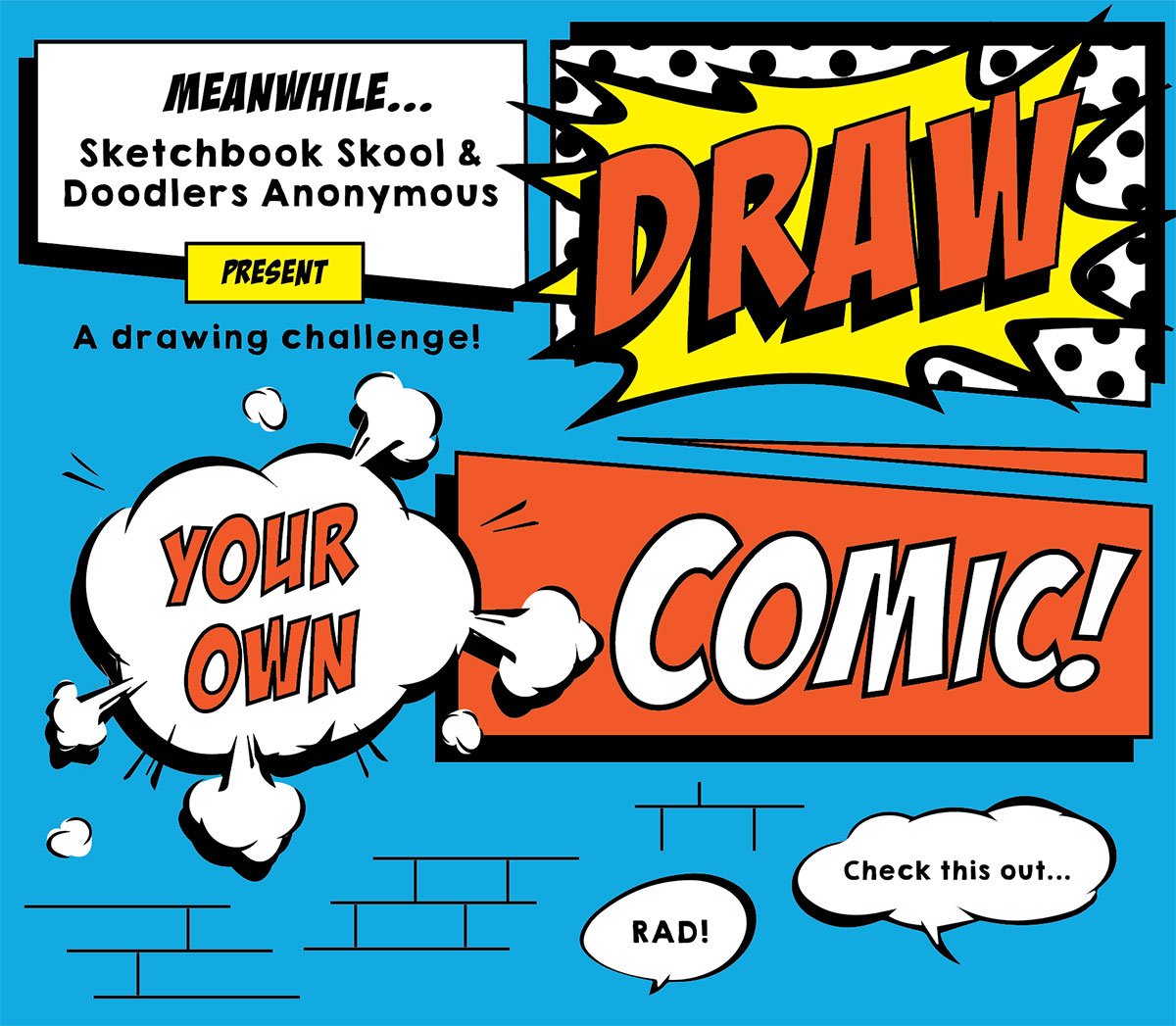 Sponsor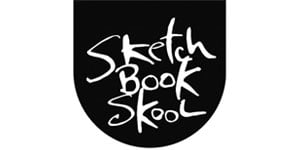 Sketchbook Skool is an online, video-based art school. We are a global group of art teachers, professional illustrators, and creative educators dedicated to instructing and inspiring people to tell their stories through illustrated journaling. We are a worldwide community of people who want to turn the ordinary moments of our lives into extraordinary moments through drawing.
Check out our online kourses.
Drawing Challenge Winner(s)
Drawing Challenge Submissions