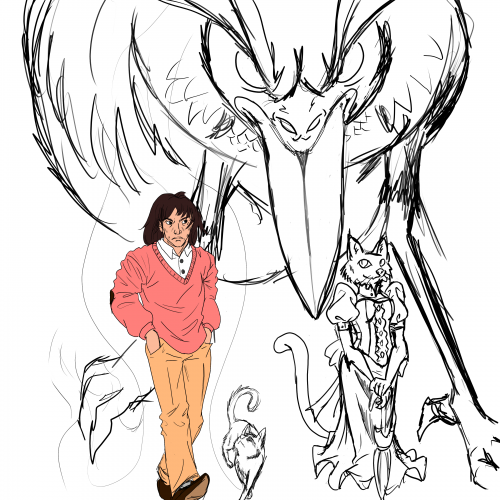 Hello, my name is William Bulmer,
and I'm a doodle addict.
Buffalo, NY
I am a Software Engineer by day, and crackpot by night. Recently, my efforts have been focused on rediscovering my art, which I gave up for about 10 years, until 2020, when the Pandemic, and general human ugliness/stupidity made me look for an outlet for my existential dread. My art mostly explores beauty, fashion, anthropomorphism, magic, and occasionally things that are funny only to me.
---
---