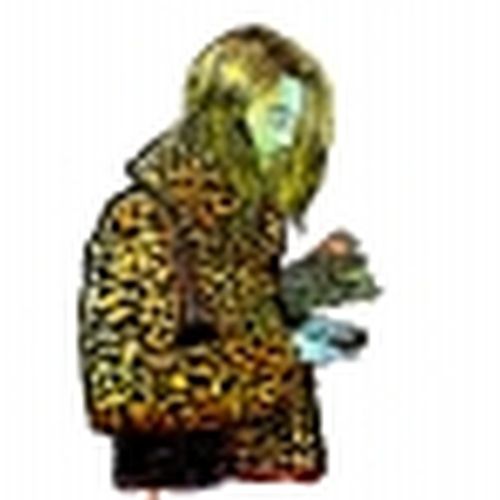 Hello, my name is Jesse DeStasio,
and I'm a doodle addict.
NYC
JESSE DESTASIO WAS FORMERLY AN ICE CREAM CAKE MAKER AT CARVEL. HE WAS IN CHARGE OF WRITING BIRTHDAY (AND FUNERAL) MESSAGES WITH COLORED SUGAR GEL IN CURSIVE (A SKILL HE BARELY LEARNED IN GRADE SCHOOL). PART OF HIS CHARGE WAS ALSO TO MAKE SAID ICE CREAM CAKES (ONE LAYER OF CHOCOLATE, LAYER OF COOKIE CRUMBS, ONE LAYER VANILLA, FROST THROUGHOUT) AND PLACE THEM IN THE FREEZER TO SET FOR SALES THE NEXT MORNING. ALSO UNDER HIS CHARGE WAS THE TASK OF MOPPING FLOORS AND CLEANING OUT THE ICE CREAM MACHINES WITH HOT WATER. JESSE DILIGENTLY PERFORMED THESE TASKS EVERY SHIFT WITH NO FANFARE. HE WAS LATER FIRED. IF YOU ARE LOOKING FOR SOMEONE TO MAKE ICE CREAM CAKES FOR YOU PLEASE EMAIL ME.
---
Jesse DeStasio has not set any favorites.