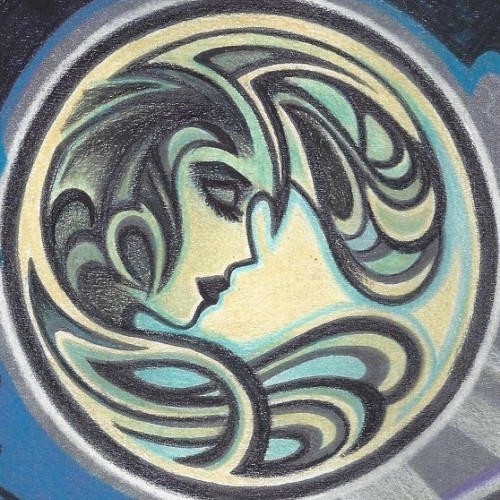 Hello, my name is Kelsey McAfee,
and I'm a doodle addict.
Idaho
PAST ARTING: Designing custom tattoos/flash in a Hollywood shop; Promo art/props for underground music clubs; Activist groups' protest visuals, logos and literature. CURRENT ARTING: Music-album covers; Zines; Exhibits; Paintings and murals in (and on) businesses/homes/galleries in the States, Mexico and Ireland. THEMES: Celebratory aspects of traditionally dark/cryptic subjects; Alchemy; Nocturnal animals; Celtic/Norse themes; Cultural festivities. INFLUENCES: Pedro Linares Lopez; Shepard Fairey; Rosaleen Norton; Book of Kells; 1950s "California Hard-Edge" painting movement. METHOD: Combining acrylic/gouache, archival ink and lightfast Prismacolor/Black Widow pencils on canvas, wood or acid-free paper; Contrasting elements to reflect the intensity and paradoxical nature of my subjects. ASSOCIATIONS: National Art Education Association: Public Policy and Arts Administration Special Interest group: Seattle Artists; Treasure Valley Artists Alliance CONTACT INFO: WEBSITE: www.kelseymcafee.com EMAIL: kelseymcafeeartist@gmail.com FACEBOOK: https://www.facebook.com/kelseymcafeeart/
---
---
Kelsey McAfee has not set any favorites.