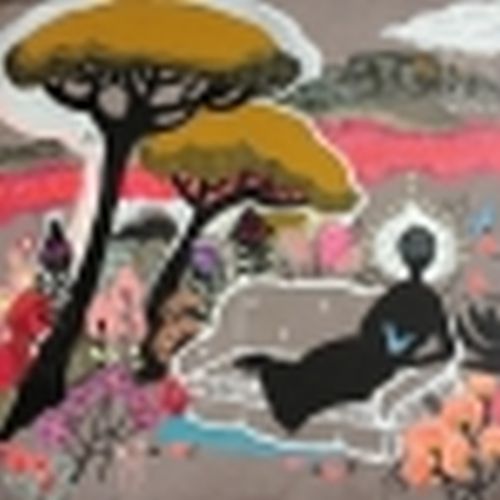 Hello, my name is Leila Fanner,
and I'm a doodle addict.
South Africa
A white South African artist and an African American/Navajo musician made love and music in a New York apartment in the 60's. She never saw him again. Nine months later, I arrived. I have two sisters (twins) from a different father - Misty-Dawn and Starry-Eve. That's another story... My creativity is tightly interwoven with my dreams and their symbols and the emotions they evoke. Extremes of beauty, whimsy and the magical reality of an African life. Before I start working, I usually see completed pieces in my mind. Whole series may appear - with all their permutations, in full colour. Life then becomes a frantic dance between bringing the vision to life, getting enough rest, nourishing my body and feeding the soul. As a child, I always knew I was an artist, but I ran away from my vocation - vowing I would not become a struggling artist, at the age of 12. Despite that, I've been a crafter, artist and maker of things since early childhood - driving my mother batty with my penchant for cutting up my clothes to re-make them. Sold my first art and craft work at age 10 - papier mache animals, rag dolls and Barbie doll outfits ...they were really cute. I think people bought them to frame (!) Born in California and raised in a little town in South Africa, we grew up eating my mom's wholesome organic garden produce and running wild with the creatures on the mountains of Pilgrims Rest. All three of us are carrying on the entrepreneurial heritage of our parents.
---
Leila Fanner has not set any favorites.