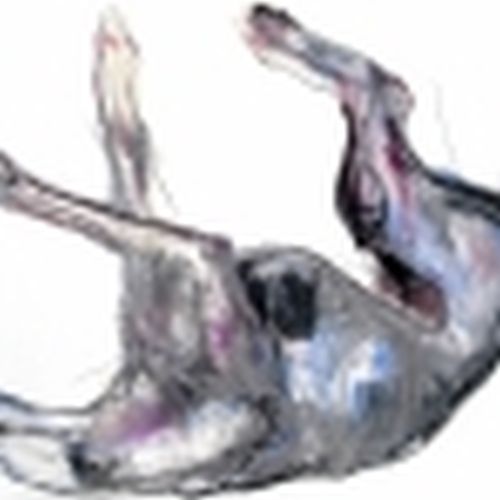 Hello, my name is maria smits,
and I'm a doodle addict.
Leiden, Holland
How to express the world around us? As an artist, for me, drawing is the most direct way to grasp the raw energy and the essence of that what intrigues me. Aspects of morality, faith, holiness, hierarchy and sexuality are the important issues in my work. Struck by a newspaper photograph of a dying child in the Syrian war, I searched to offset the horror and in particular the detached manner of the news reports that up to date over 11000 children had already died in this war. In Lucian Freud's painting of his dog I found a counterbalance. The mindfulness in which Freud portrays his dog with the utmost care and focus in it's most simple form allows me to offer redemption and a means to visualize the abstraction of the reported numbers. In the Project Sonata 11000+ I give a ritual response in a sequence of 120 sketches that evolve into a continuum of movement. Rather than spotlighting the animal itself, I sought to emphasize the sense of immersion and intensity I felt while taking in the newspaper image. For weeks on end I focused on the death of the child by repeating and varying Freud's concept of the dog.
---
maria smits has not set any favorites.