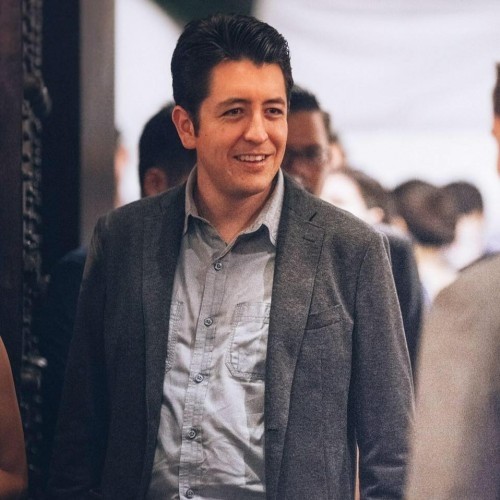 Hello, my name is Nicolas Luna,
and I'm a doodle addict.
cholula, Mexico
Luna grew up in rural Mexico, the son of a Mexican quantum chaos physicist and an American mother who taught, wrote, edited and translated. Part of his youth was spent in the United States. In California, he studied Cultural Anthropology and Art, specializing in printmaking at UCSC. As an adult, he has lived in Germany, Hungary, and Thailand. Each place has influenced his art and provided inspiration on his journey to find peace in paradox. His work has been sold worldwide. Luna's drawings are abstracted from various aspects of nature. Each of them is a prospective sculptural essence. They are conceived from enhancements, maturities, multiplications, intensification of forms inspired by nature. His main subjects are people because to him, they are a world, a landscape, and an animal all bundled into one. Luna's work is strongly inspired by the Mexican muralists whose work he grew up seeing as well as by the delicate linework which characterises Thai and much of Asian art. The American expressionists' use of color and bold strokes are how the American side of Luna shows itself. ABOUT THE ARTIST: NICOLÁS LUNA IS AN ILLUSTRATOR, PRINTMAKER, PAINTER, AND SCULPTOR. HIS HANDS HAVE BEEN INVOLVED IN ONE FORM OF ART OR ANOTHER HIS ENTIRE LIFE, WHETHER IT BE MOLDING CLAY, DOODLING WITH A PENCIL, CARVING A FOUR-COLOR WOODBLOCK, TAKING PEN + INK TO HANDMADE BAMBOO PAPER, DESIGNING HIPSTER LOGO AND BUSINESS CARDS, OR SPLATTERING OIL AND ACRYLIC OR OTHER WET MEDIA ON CANVAS. INSPIRED BY POPCUBISM AND EXPRESSIONIST POP ART AS WELL AS CHINESE AND JAPANESE INK AND BRUSH PAINTING, HIS WORK SEEKS TO CAPTURE SIMPLICITY AND ELEGANCE USING BOLD, SENSUAL COLORS AND STROKES. LUNA GREW UP IN RURAL MEXICO AND LATER URBAN AMERICA AND HAS LIVED IN GERMANY, HUNGARY, AND THAILAND, EACH OF WHICH HAS INFLUENCED HIS ART—ALLOWING IT TO SEAMLESSLY TRANSGRESS BORDERS. HIS WORK HAS BEEN SOLD IN MEXICO, NORTH AMERICA, EUROPE, AND ASIA.
---