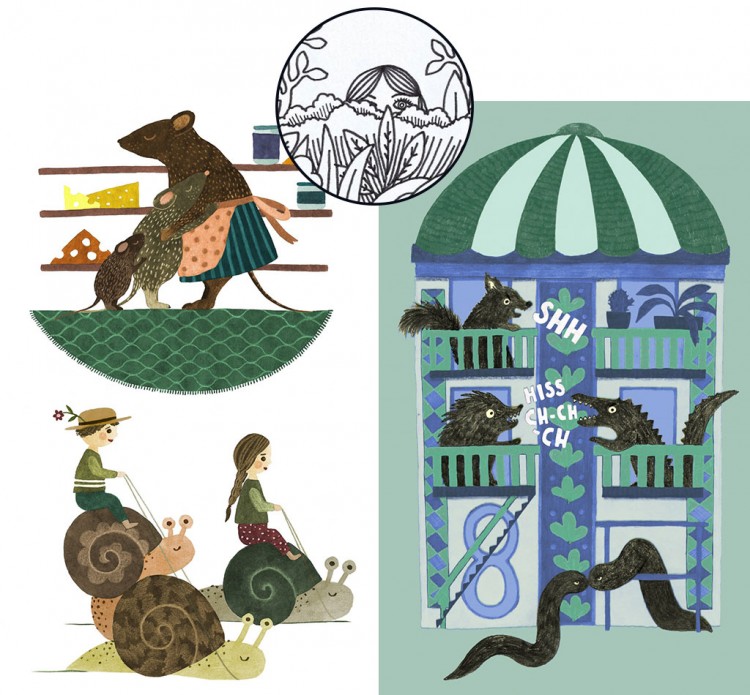 The artwork of Kasia Gala welcomes you to nature, joy and friendship. Through her fascination with the flora in the world around us and the critters that populate it, Gala invites her fans into a world of wonder that speaks to people of all ages.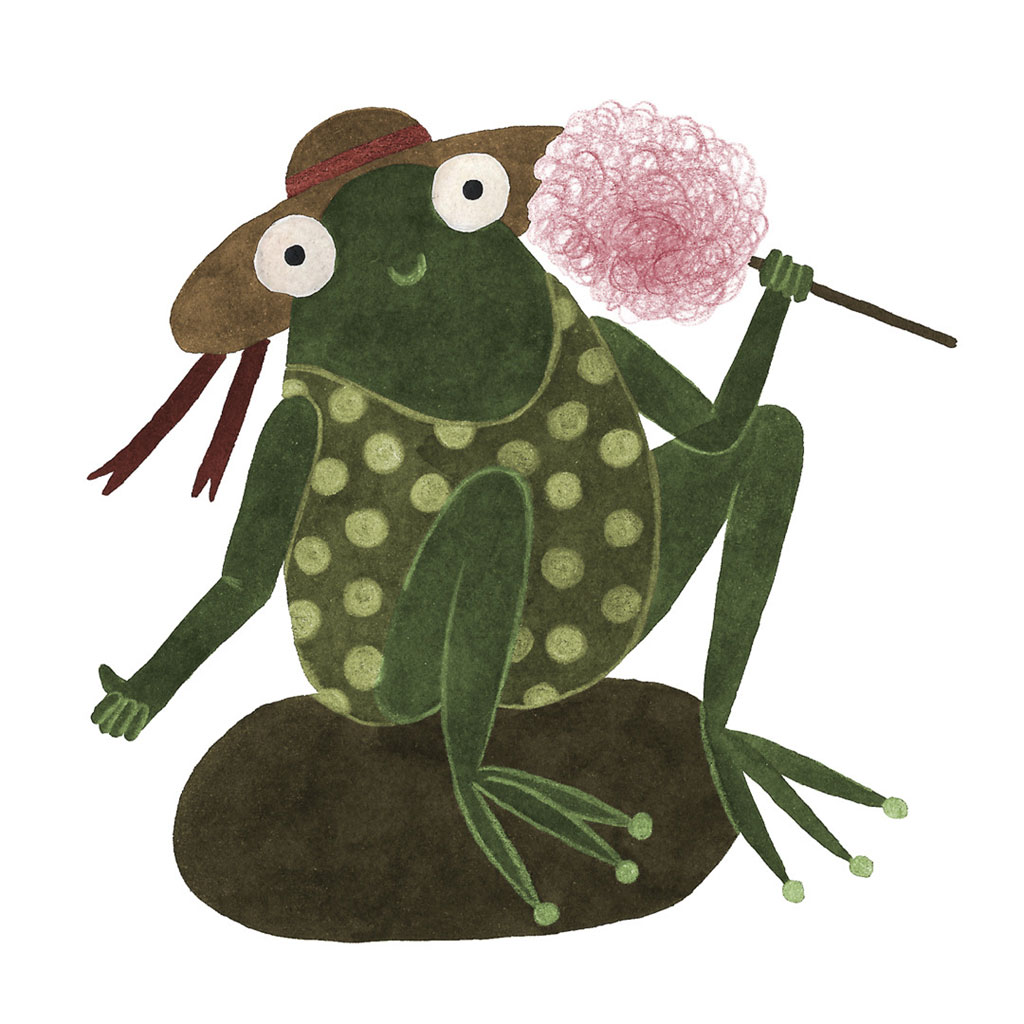 In general, Kasia Gala's work can be separated into two separate columns, the pieces depicting the beauty of nature for all and those that invite children to enjoy what the natural world has to offer. For the adults, Gala has built an extensive body of work featuring the beauty of botanicals. Blue potted flowers, aloe in a tea cup, sprawling ferns. These pieces are deftly colored reminders of the beauty of the plants that often sink into the background of our homes, the things we water and forget about, take for granted. Gala brings them back to fresh, renewed life, showing us what leads us to them in the first place.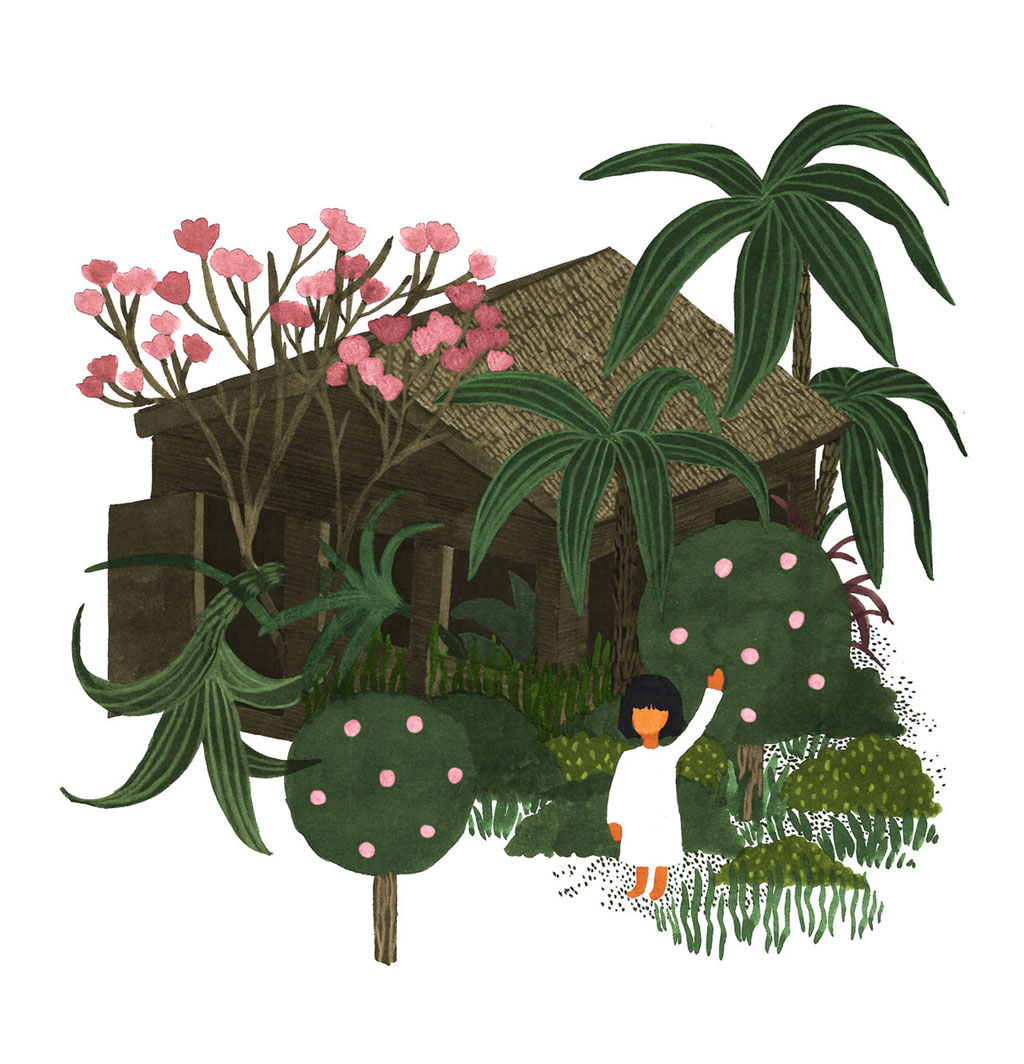 While Gala's love for botanicals often bleeds into her more kid-friendly works, it's the animals and insects that wander through them that star in these pieces. An adorable frog in a bathing suit lifts a stick with an apple at each end like a barbell. A turtle turned over on its shell stretches its neck out to look at an inch worm sliding past a rock. A blue frog with eyelashes drinks from a strawberry infused glass of water with a bendy reed-like straw. They evoke the nostalgia of looking at your favorite picture-book from when you were a kid.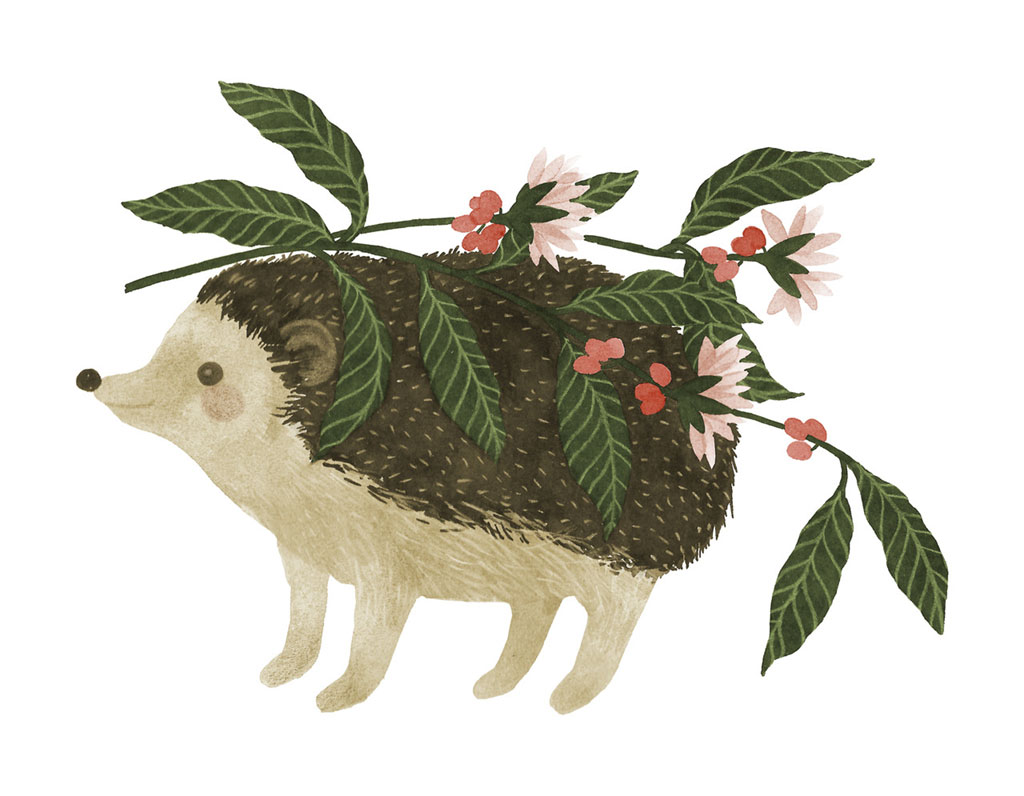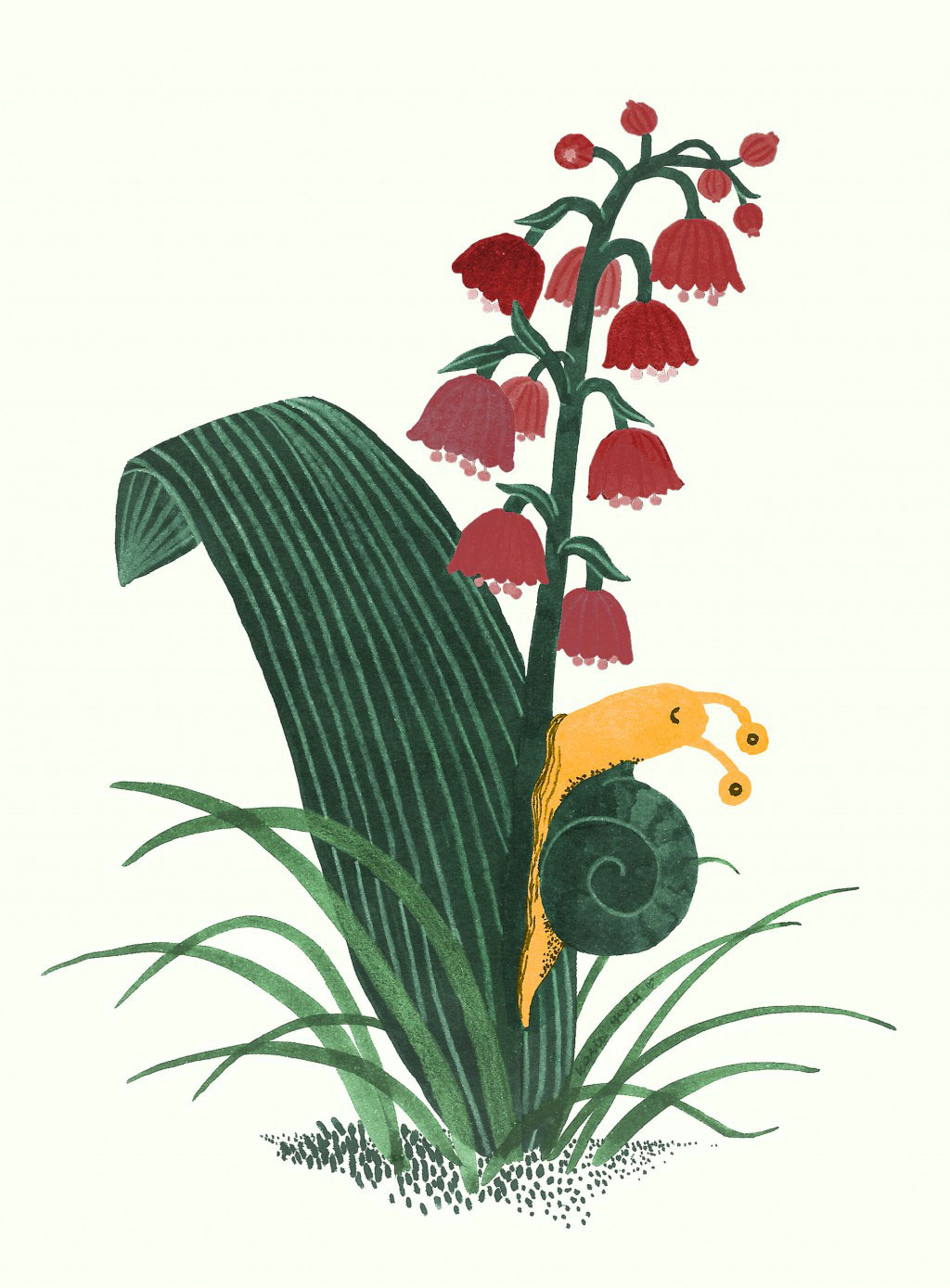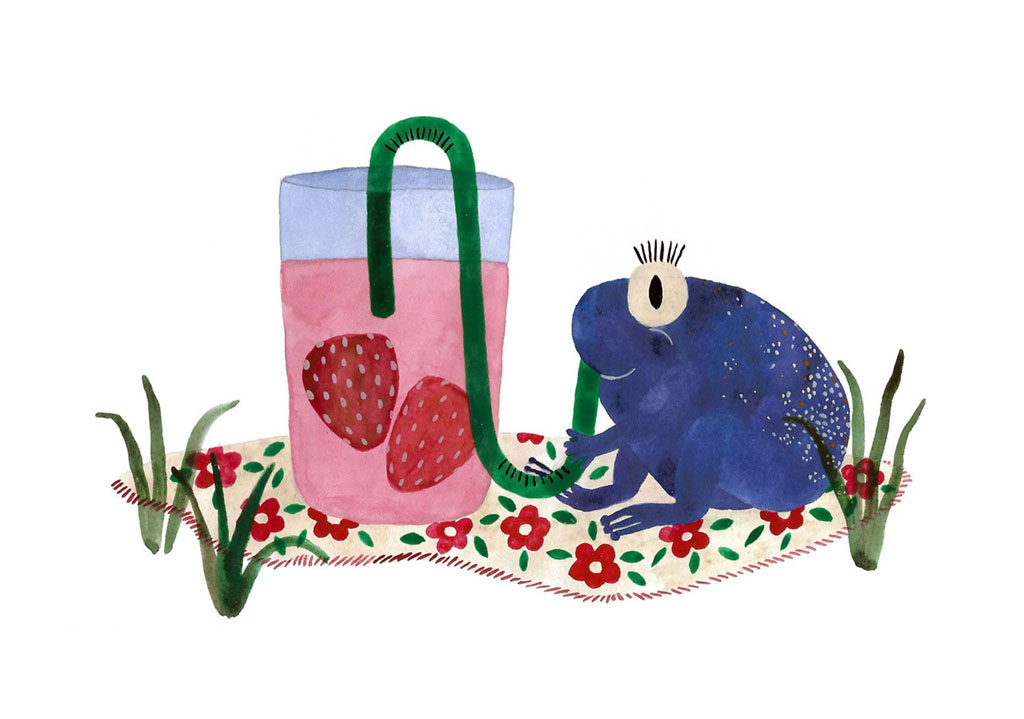 ---