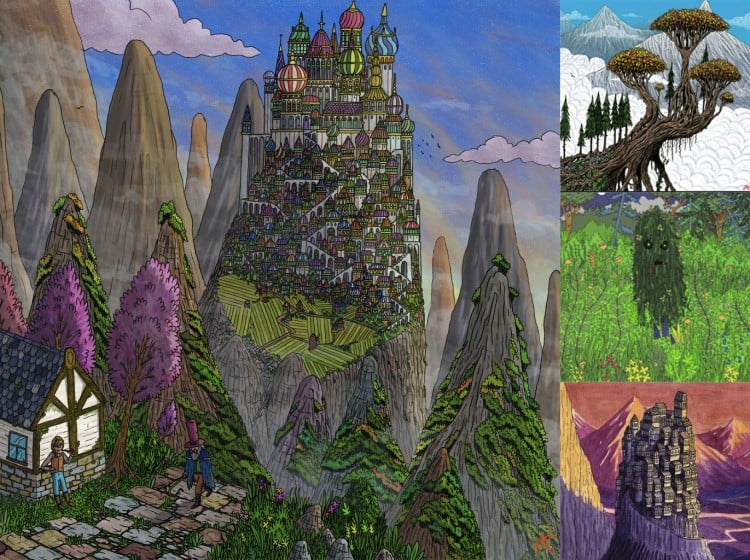 If you regularly check out the Trending page, you've no doubt encountered Kevin Loftus' work. Born and raised in Liverpool, his love for riding bikes, doodling, and Lord of the Rings is evident in his masterful and imaginative artworks. When you analyze his drawings, you feel transported to another world – one with tangled oaks, castles presiding over sea cliffs, and wizards hiding in every corner. Yet, there is something inherently comforting about them. Maybe it's the earth tones, or his love for the outdoors, but Kevin gives us a sense of serenity within these sprawling landscapes and firepit circles.
Kevin has been a long-time contributor to Doodle Addicts, and a community favorite! He currently lives and works in Berlin with his wife. Read on to see more of his work as well as an interview we had with him!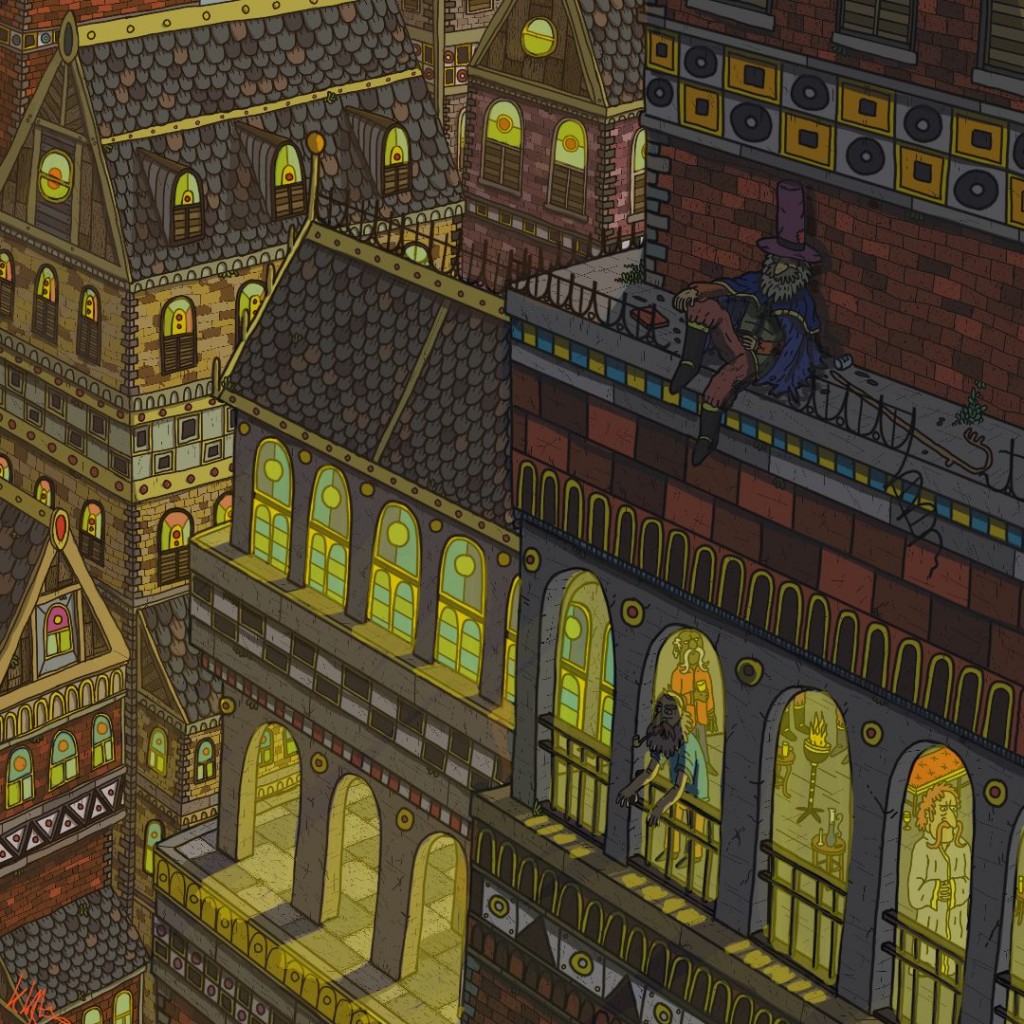 Interview with Kevin Loftus
You have such a distinct detailed and fantastical style! How did it develop?
I've always been a doodler and would cover my school books in little doodles of monsters and castles, but I'd say I really started to focus more on a fantastical style when my mum brought home an illustrated Tolkien bestiary book from a second-hand shop. That was my first insight into the illustrated world of The Lord of the Rings. My brother and I would study it for hours at a time, and then attempt to make our own little versions of it. And then, obviously, the Peter Jackson films came out, and I got my hands on the extended DVDs, with the amazing behind-the-scenes extras of the people at Weta Workshop putting so much effort into getting the tiniest details right, as if they were making a historical documentary and not a fantasy film, and it really spoke to me, I guess.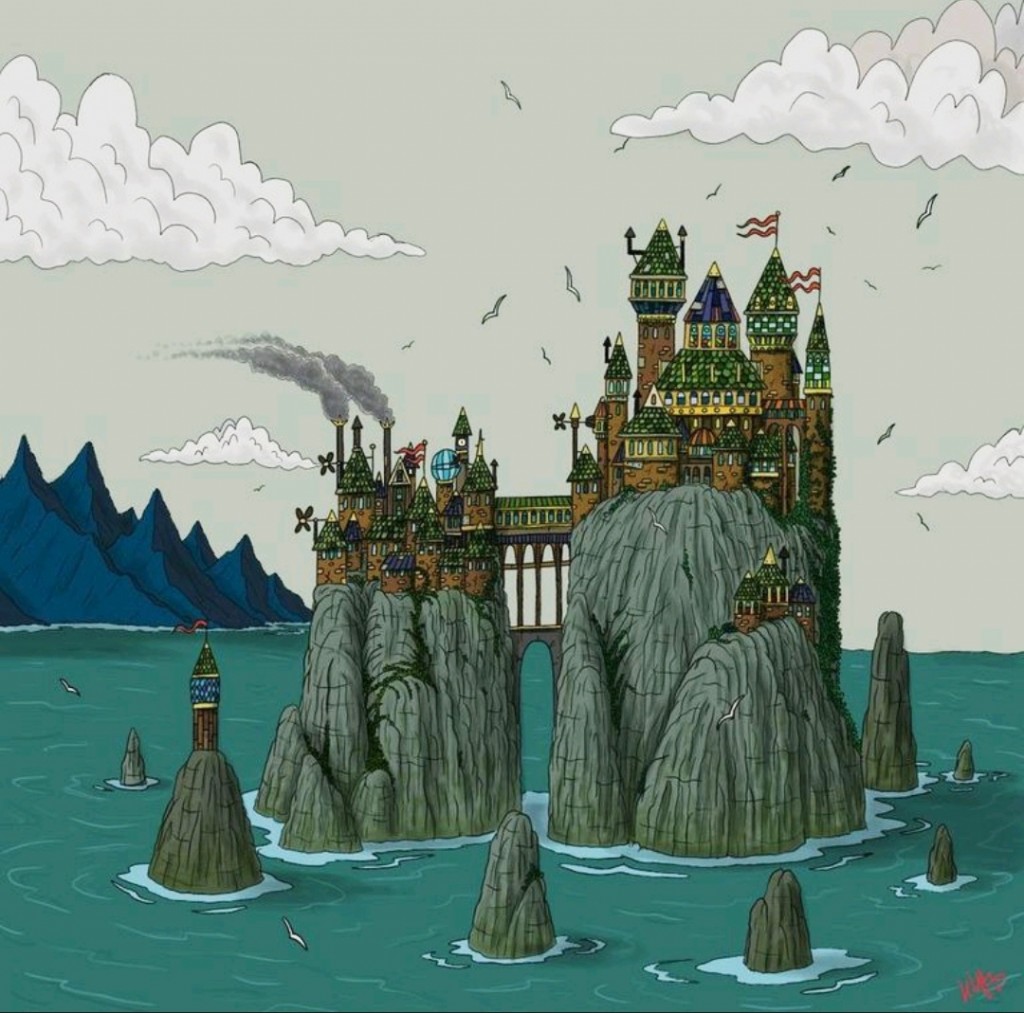 What other things aside from art inspire you?
Well, I'm a big fan of the natural world, if that wasn't obvious from the amount of trees and mountains I draw. But yeah, I really like being out in some kind of wilderness either on my bike or just walking about, even if it's just the local park. Growing up, we used to always go camping, usually to North Wales, and even though most of the time we were only about an hour's drive from our home, it still felt to us as kids as if we were going on an epic adventure, which I guess has stuck with me in my art somewhat.
What are some of your favourite tools to use while creating, and what do you like about them?
Well, the main tool I've been using for the past year or so has been my XP-Pen Artist 13.3 Pro drawing tablet, which is really fun. I'm pretty new to fully digital painting, having previously only really used the likes of Photoshop or Krita as editing tools. But yeah, that all changed once I got my XP-Pen tablet and upgraded my PC. Now, I kind of feel like I'm playing catch-up on the whole digital art scene, like some granddad trying to work out how to use TikTok, but I'm having a lot of fun with it. I especially like how freeing it is using a drawing tablet, as you are able to change everything up without the fear of ruining your image. In terms of more traditional tools, I love playing around with fountain pens, watercolours, and inks.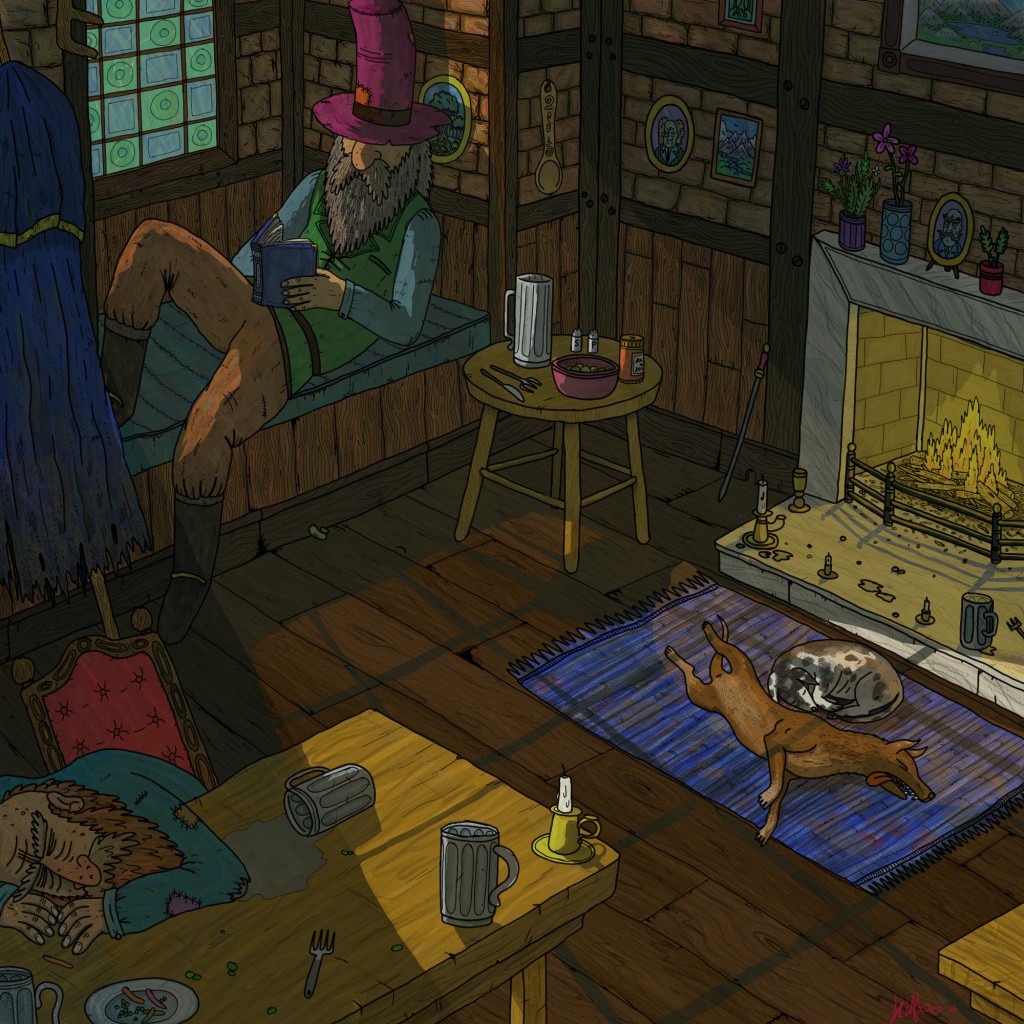 When you are "stuck" in your creative process, what do you do to get out of the funk?
I think the best way to get out of a funk, for me anyway, is to just doodle on a scrap bit of paper which would be binned anyway. For me, I've always found used envelopes to be the best, as I sometimes find that sitting down to draw on an expensive sketchbook with the best waterproof paper can be a bit daunting. So yeah, a used envelope with a tea stain really removes all that blank page syndrome for me. I also often try listening to an audiobook, podcast, or a TV show (that's not too engaging) while drawing, as I find that the majority of the time when I'm 'stuck' in my creative process, it's because I'm overthinking every little brush stroke or pen line on the paper. So, I find that just kind of tuning that out with an audiobook or podcast while drawing is really freeing, I guess, if that makes any sense. Then, obviously, if I'm in a really bad funk, there's no point trying to force it, and then I've just gotta leave the table and do something else completely, like, say, go for a walk or, more often, a bike ride.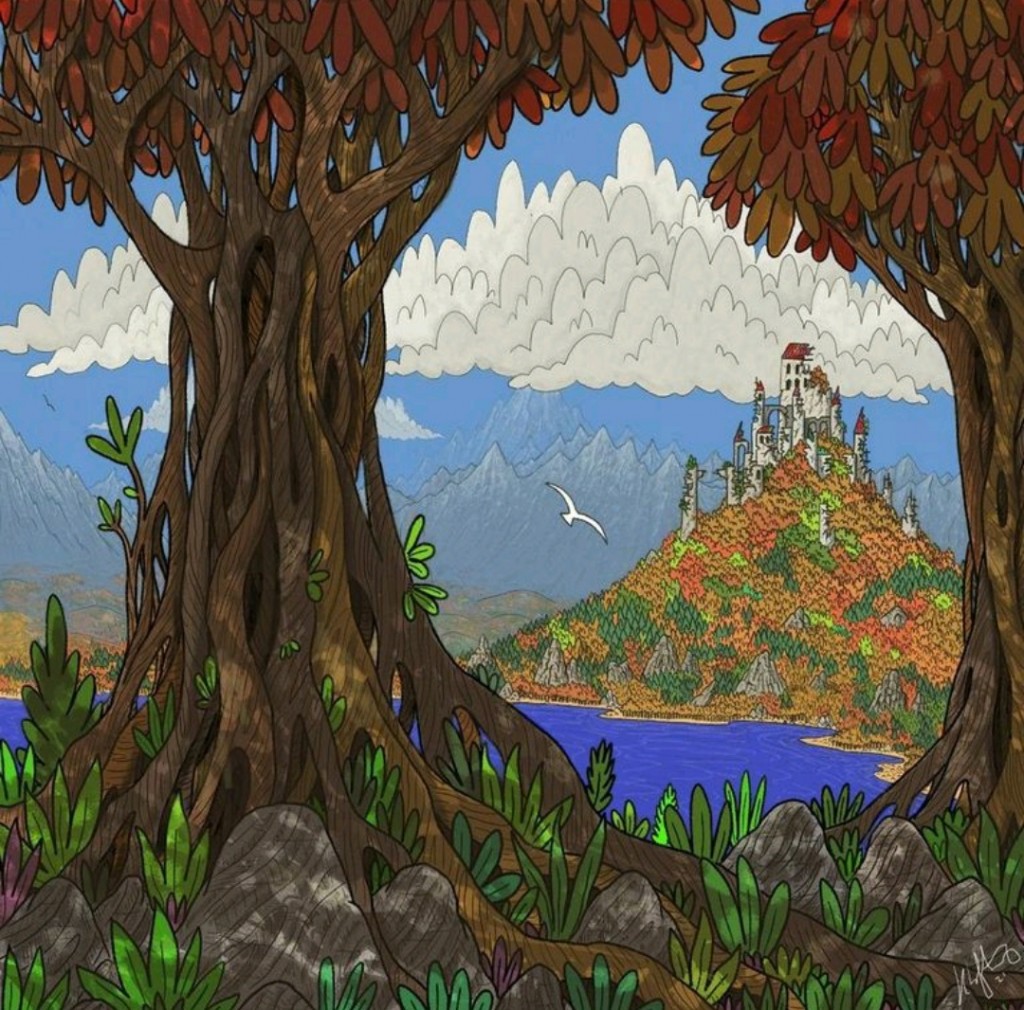 What is a basic and advanced tip you'd have for someone who wants to improve their skills?
I guess a basic tip would just be to draw/doodle every day. It's an extremely basic tip, as I'm pretty sure literally everyone says it, but it's true! Drawing anything really does help. It doesn't have to be anything good, it's mainly just keeping up the habit and building up that muscle memory.
I don't think I've got any advanced tips to hand out, so I guess I'll just give you another basic tip, and that's Youtube! Say you're having trouble drawing hands, or you want to know how something in Photoshop works– you just search 'how to ...' on YouTube, and there will be hundreds of videos from professional artists giving you step-by-step instructions on how to do it, completely for free. Plus, once you're done with that, you're only a click or two away from a funny animal video, it's perfect!
Which artists on Doodle Addicts do you recommend everyone follow?
JosDerckx, Kimmo Oja, Junkyard Sam, and Taro Baugnon.
For more of Kevin's work, check out his profile or his instagram @loftyillustrations!
---