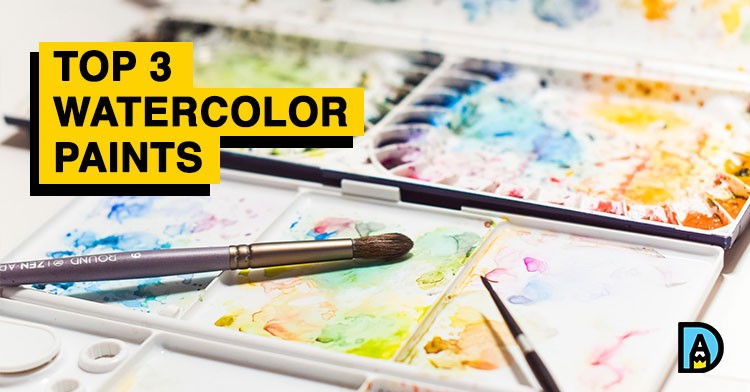 Our Choice for the Best Watercolor Paints
Using high-quality watercolor paints is essential if you want to create work that is vibrant and long-lasting. Well-made paints are also easier to work with as they blend more reliably and hold their color.
However, it can be challenging for artists to find the best watercolor paints because there are so many different brands available. To make this process easier, this article is going to offer some tips for choosing watercolor paints. I'll also share the top 3 of the best watercolor paint sets currently available.
Watercolor Paint Buyers Guide
Here are a few considerations to keep in mind when buying watercolor paints:
Watercolor Paint Quality
Similar to other types of art supplies, watercolor paints come in two grades — student grade and professional grade (artist grade). The key difference is the amount and type of pigment in the paint, with professional grade paints having more natural pigment.
Student grade watercolor paints tend to have more fillers and synthetic binders in the paint, because it is cheaper to make. Unfortunately, this does come at a cost with student paints being less reliable in terms of performance.
That being said, student grade watercolor paints are the perfect place to start if you are a beginner or still learning your craft. They are much cheaper and you may not notice much of a difference in quality until you become a more experienced artist.
Watercolor Paint Colors
The wonderful thing about working with watercolor paints is that they can be mixed to create a wide range of color tones. This means that you can use a 5 or 10 paint kit and theoretically create thousands of different color tones.
The main challenge is getting the "precise" color tone that you are looking for. That's why professional artists often use many more paint products. They can start with a tone that is very close to what they are looking for as they will only need to refine it slightly. Beginners or amateur painters don't need that level of precision so won't need as many products at their disposal.
Another reason why professional artists like to purchase many different paint colors is that paints using a single pigment are more vibrant than mixed paints. Some professional artists will only use single pigment paints, which means they often need dozens of different paint colors at their disposal for a single painting.
When looking at professional watercolor paints, you may notice that some colors are more expensive. The price will vary based on the kinds of raw minerals used to make the pigment. Student paints often use synthetic fillers instead of minerals, which is a cheaper option. If you notice the word "hue" written after a pigment name, you will know its a filler and not a natural mineral.
Watercolor Paint Permanence
A paint's permanence is how long it will withstand exposure to light and moisture before changing color or fading. Also known as lightfastness, it is an important quality whenever you are creating a piece that you want to last for many years. High-quality watercolor paints will have a permanence or lightfastness rating written on the label. Look for very good or excellent ratings if you want the paint to last. If you are only practicing or painting for fun, the permanence of the paint is less important.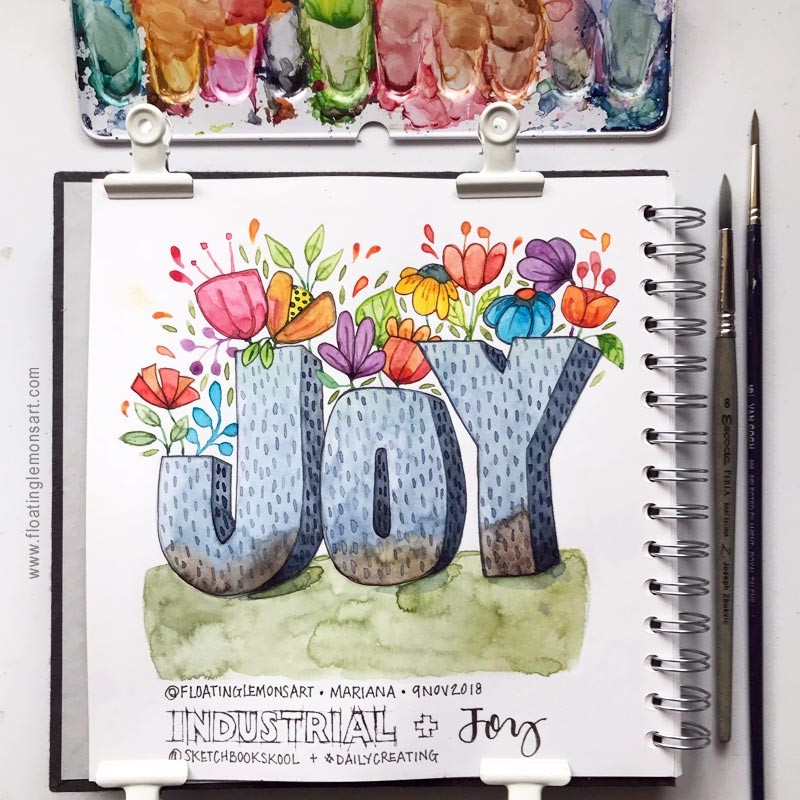 Watercolor Art by FloatingLemonsArt
Watercolor Paint Transparency
The paint's transparency refers to how much light will reflect through the paint to bounce off the paper. The level of transparency you opt for in a paint will be based on personal preferences and the kind of effect you are going for. For example, transparency is very useful if you are painting glass objects or water. Some paints will mention their transparency levels on the packaging, but you will often need to experiment with each paint to discover how transparent or opaque they are.
Watercolor Paint Pans or Tubes
Watercolor paints are available in many formats including pencils, sticks, bottles, pans, and tubes. However, pans and tubes are by far the most common format. Tubes are filled with moist watercolor paint that is squeezed out, while pans are solid blocks of paint usually supplied in small squares.
Tubes are convenient for painters who work on large paintings and use a lot of paint. They can be purchased individually or in sets, which is useful if you only need to top up on a single color. The downside of tubes is that it is easy to waste paint if you accidentally squeeze the tube too hard.
Pans usually come in a tray with a range of colors, but you can also buy single color pans. Trays are useful because they are easy to store and transport, plus they are great for outdoor use. You won't have to worry about losing your favorite color because they are all in a large tray.
Staining vs Non-Staining
A staining paint is one that penetrates the fibers of the paper quickly, staining it. A non-staining paint is one that sits on top of the paper. If you are just getting started in watercolors, it probably won't matter which one you use. However, if you are your work or layering or performing more advanced techniques, it becomes a factor. You will need to test paints to determine which ones are staining or non-staining.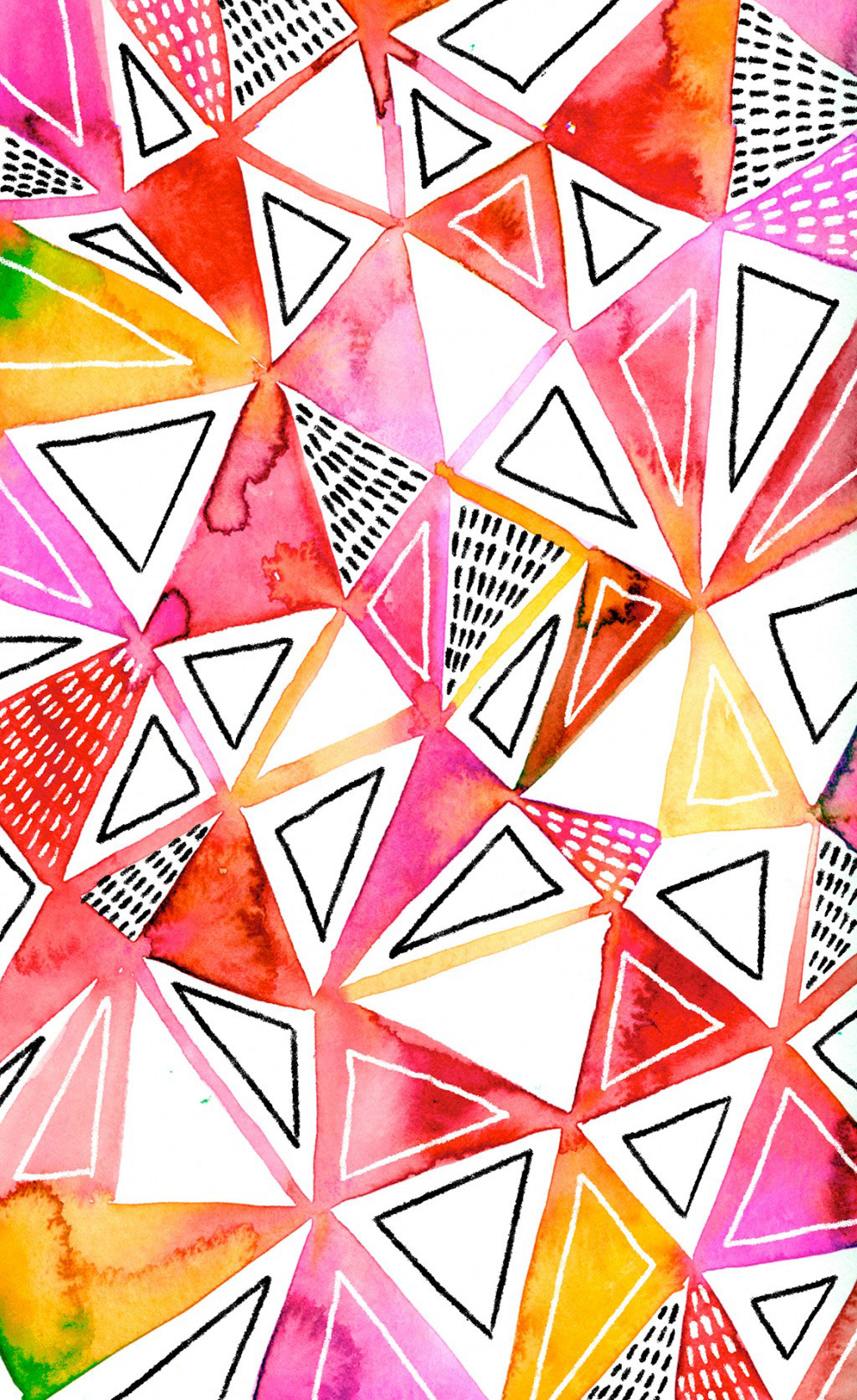 Watercolor Art by StephDillon
The Top 3 Best Watercolor Paints
After extensive research and with the help of our art community, we have compiled the best watercolor paints currently on the market. We will continue to keep this list up to date as new watercolor paints are introduced.
SHINHAN Professional Watercolor Paint 7.5ml Tubes 30 Color Set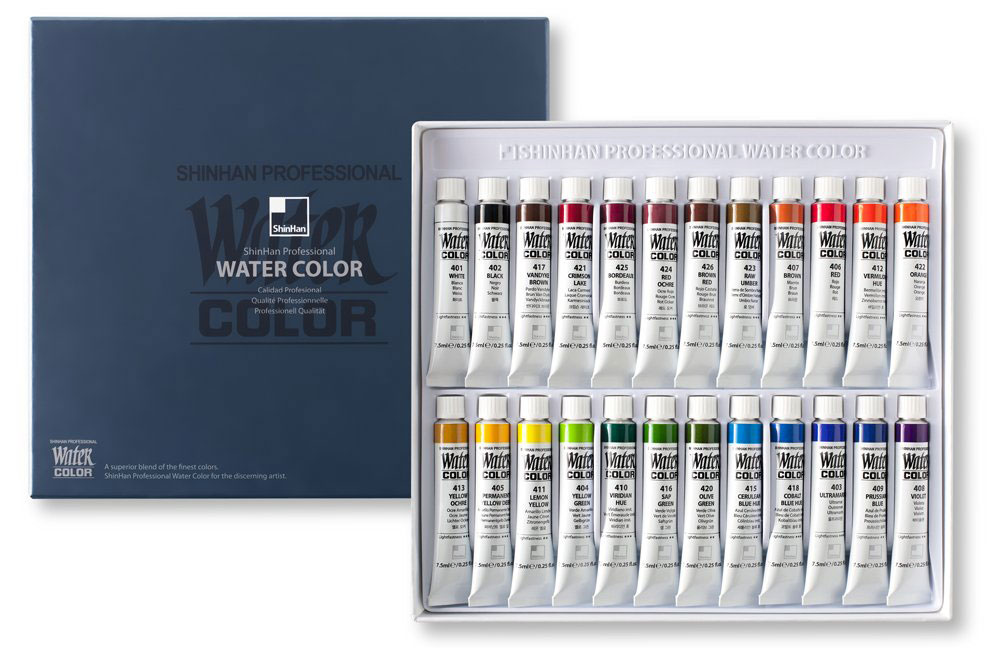 This collection of 30 premium grade watercolor paint tubes is ideal for both professional and amateur painters. It includes a wide range of strongly pigmented bright colors that will bring your paintings to life. These paints have a high degree of lightfastness, which makes them suitable for work that you intend to sell or keep for a long time. The large tray makes it easy to take your paint with you. Check out the SHINHAN Professional Watercolor Paint Kit.
Pros:
Easy to work with making it a great set for beginners
Colors are rich and vivid
Consistent quality throughout all colors
Cons:
Paints stain paper quickly
Kuretake Picture Letter Gansai Tanbi 36 Color Set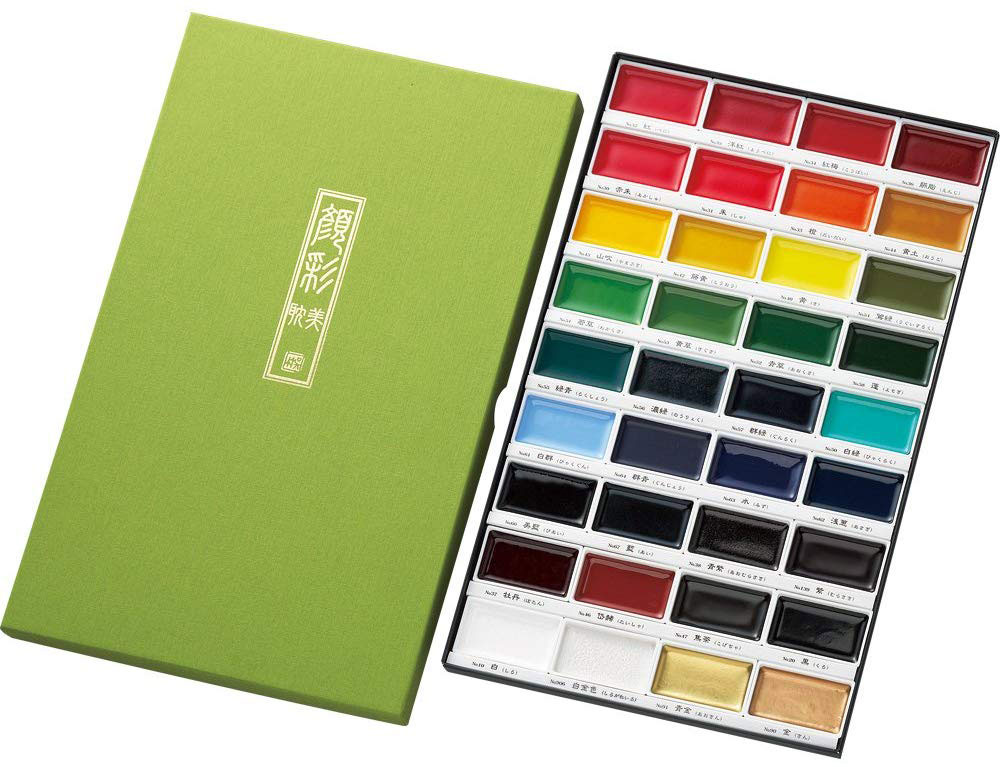 Kuretake is a leading manufacturer of art supplies from Japan. Their professional-quality watercolor paints are intense in color, highly blend-able and very smooth on the brush. These paints have a high level of opacity compared to American or European paints, which can be useful for certain types of work. Check out the Kuretake Picture Letter Gansai Tanbi 36 color set.
Pros:
Richly pigmented, the metallic and pearlized colors are vibrant
Consistency is creamy, smooth, and blends well
Colors layer nicely
Cons:
Winsor & Newton Cotman Water Colour Painting Plus Set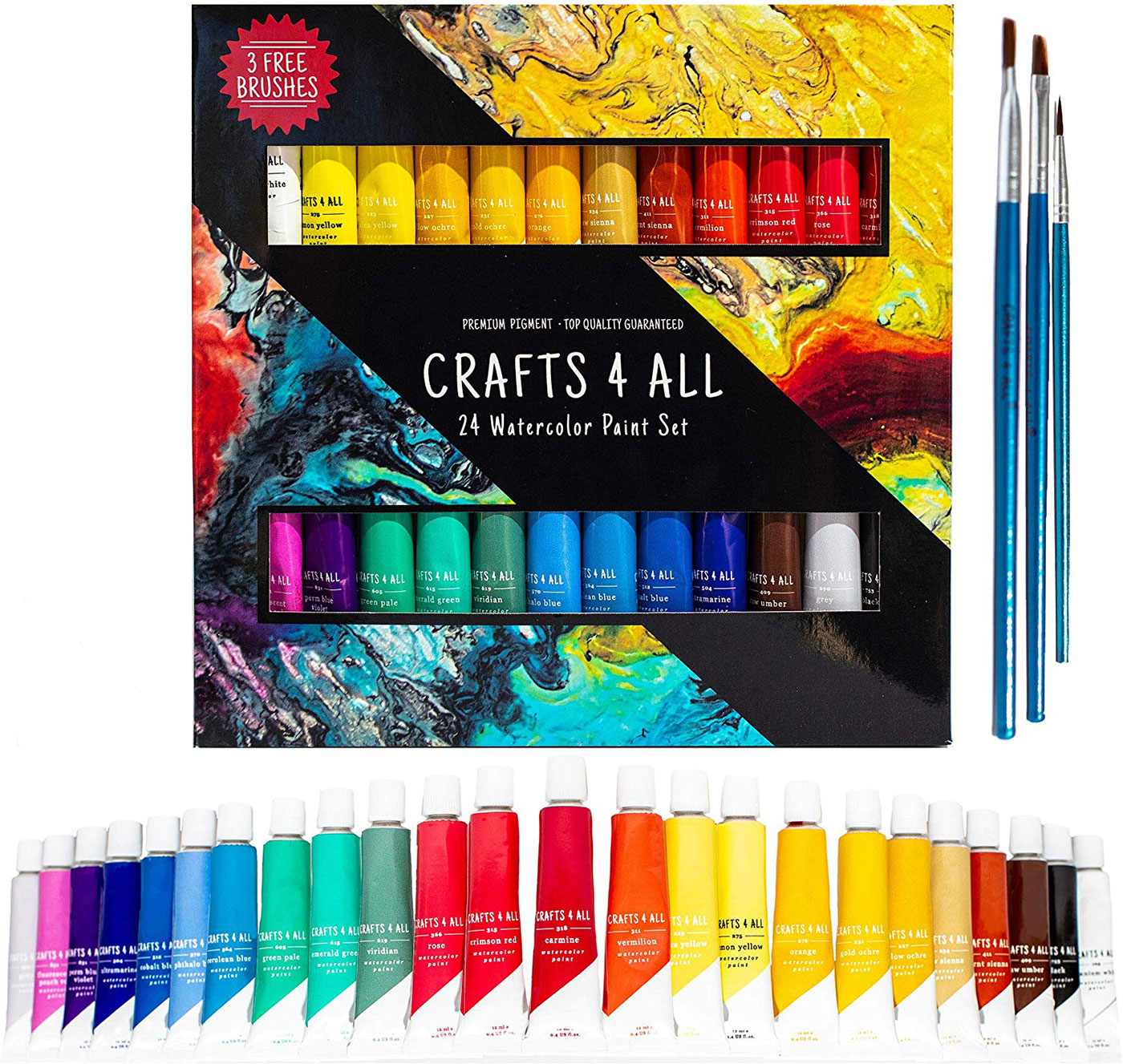 This is an affordable watercolor paint set which includes 24 vivid colors ranging from an extremely bright lemon yellow through to lamp black. The paints have excellent transparency and tinting strength. They are contained in a handy carry case which comes with a plenty of mixing space and a Cotman series 111 No. 3 brush. Some of the more costly pigments have been replaced with synthetic fillers to keep the cost of this paint set down. This makes this set an excellent option for amateur artists or professionals looking for practice paints. Check out the Winsor & Newton Cotman Water Colour Painting Plus Set.
Pros:
Pigments are vibrant and blend well
A lot of product for the price
Extensive color choices
Cons:
Paints can be runny
Included brushes are not the best
Thanks for reading Top 3 Best Watercolor Paints. For more watercolor painting articles, subscribe to our site.
---
Doodle Addicts independently selects all of the top products mentioned in our buyers guide without any outside influence. We may however make affiliate income from any product sold through our website. Thank you for your support!