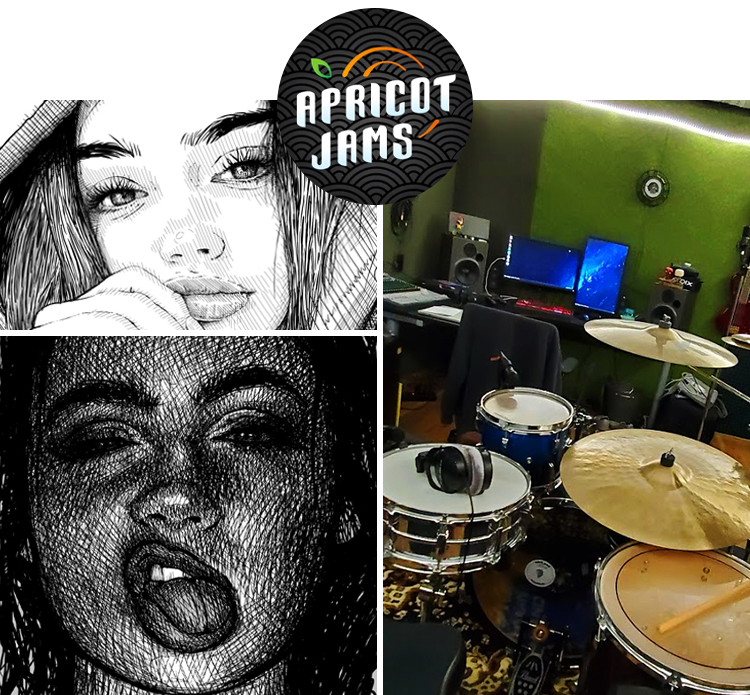 Zareh Ter-Stepanian, the imagination behind Apricot Jams, is a quadruple threat. Not only is he a talented artist, but also a drummer, a dad, and the host of his own podcast where he shares audio journals about life's curious realizations. Known for his detailed cross hatching, Apricot Jams' work never fails to inspire and amaze the Doodle Addict community.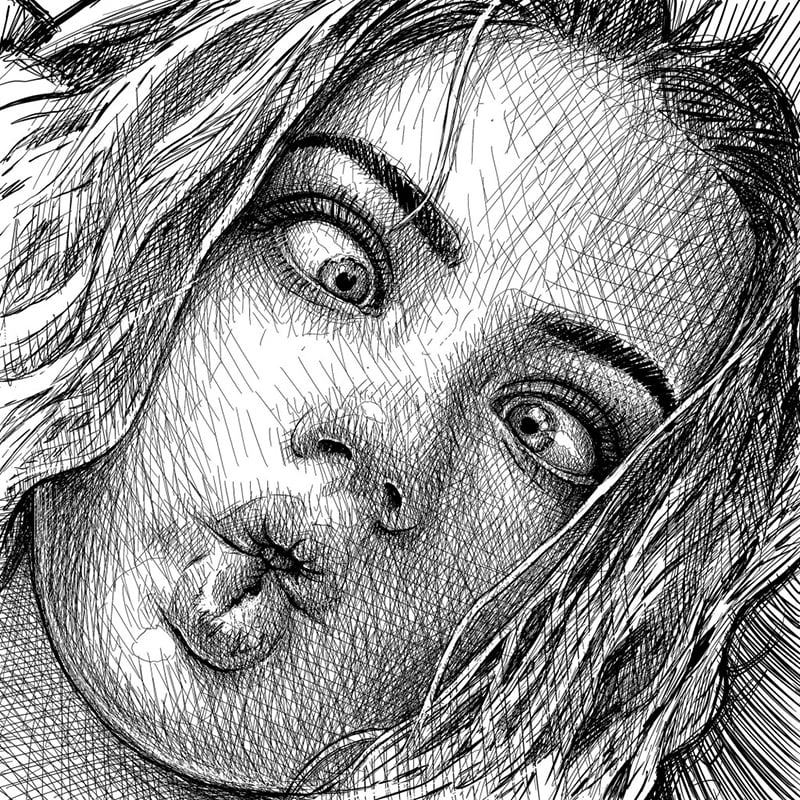 Almost all of Jams' pieces are filled edge to edge with hundreds of lines that put together always end up depicting incredibly detailed portraits full of emotion. Though even when looking at his eye study work, there's a level of complexity and detail that's hard to come by. Something still more striking with his art is that it's quick to draw you in and hold your attention. Even without the use of color or traditional illustration mediums for creating a portrait, Jams' digital artwork is anything but lackluster and embodies the same intensity. A great example of this can be seen in his piece titled, "Light Sketching," which features a portrait of a woman seemingly staring right at you through the screen. There's a depth behind her stare that immediately grabs your attention, and a familiarity to her face that keeps it there. Although his bio reads, "trying to get a little better every day," there's something quite remarkable about where his work is right now and we can only imagine how much better it will get in time.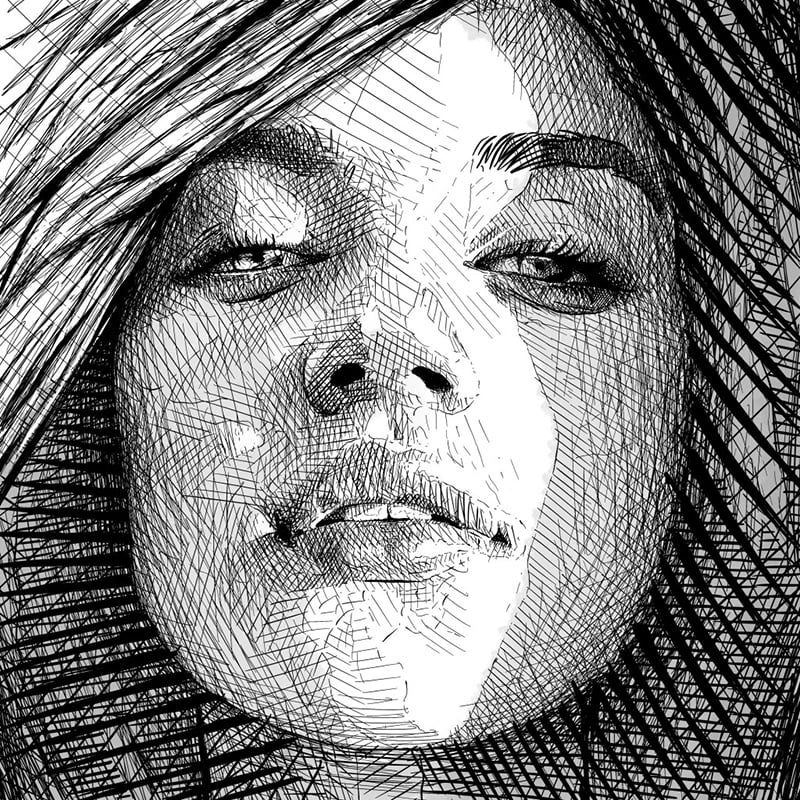 Interview with Apricot Jams
Your cross hatching work has become so recognizable on the website that it's impossible to miss! How did you develop such a distinct art style?
The rough texture comes from having two small kids running around, and very little time to spend on detailed rendering. The time restriction is kind of a blessing in disguise because it keeps me from overthinking, which I have a huge problem doing.
We've noticed that a lot of your recent work focuses on female portraits, where do you find the inspiration for these pieces?
I was obsessed with drawing eyes when I was younger... I drew hundreds of them. Now, I like full portraits better because you can express more complex emotions this way, and for me the whole point of creating art is to evoke emotion.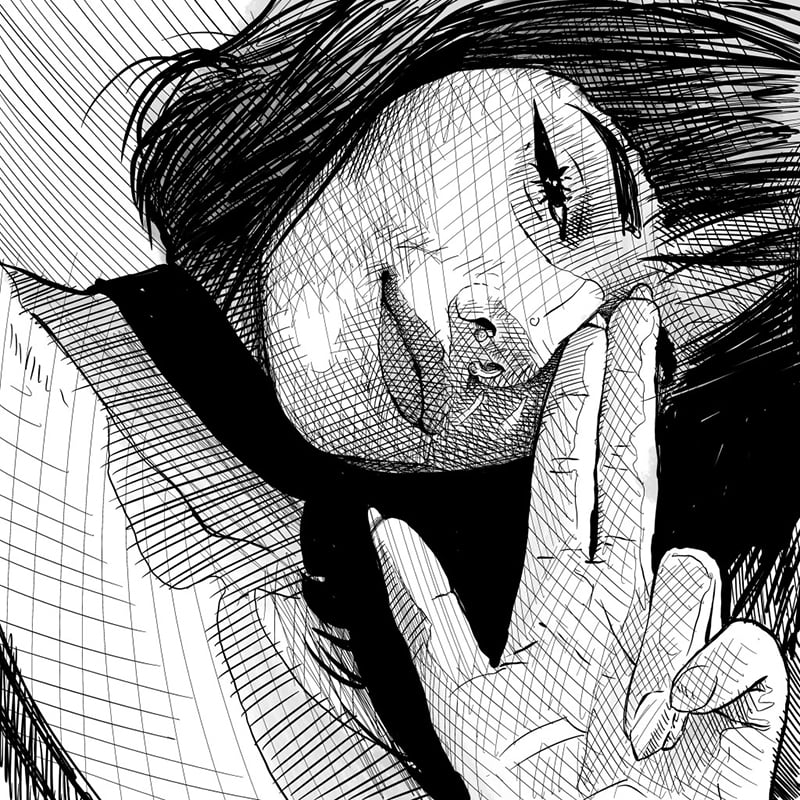 What other things aside from art inspire you?
Seeing fresh new work that makes me feel something real. It can be any kind of art... music, movies, comedy. Anything.
What has been a major driving force in your work as an artist, and what does being an artist mean to you?
Figuring myself out. Improving honestly so that my work helps push the craft forward.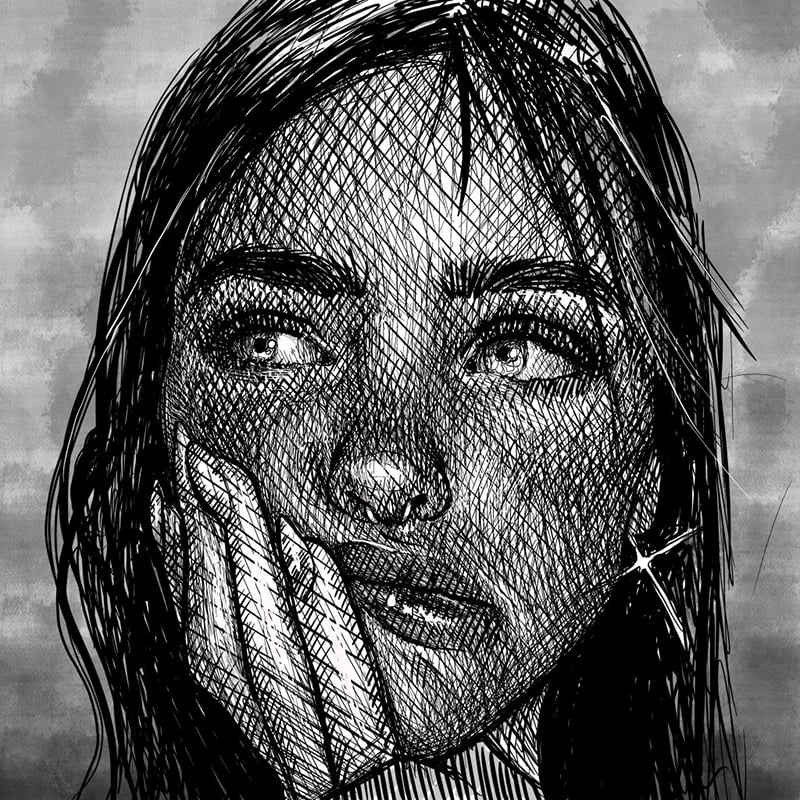 When you are "stuck" in your creative process, what do you do to get you out of the funk?
Take a break and recharge the batteries. Work on something else for a while. Spend time with loved ones.
What is a basic and advanced tip you'd have for someone who wants to improve their skills?
1. Do your research - Check out as many artists as you can. Know what's out there. Know what you like and dislike about them. It will help shape your style and inspire you.
2. Create something - It's how you gain experience. XP. Even better if you publish it. Whether or not people see it, it means more this way so your brain catalogs it better.
3. Sleep on it - Don't publish work right away. Take another look in the morning with fresh eyes.
4. Don't delete it - Even if it does poorly, having it stay up is a great learning that sticks with you.
Which artists on Doodle Addicts do you recommend everyone follow?
Recently discovered Ania Pawlik on Doodle Addicts and really dig her style.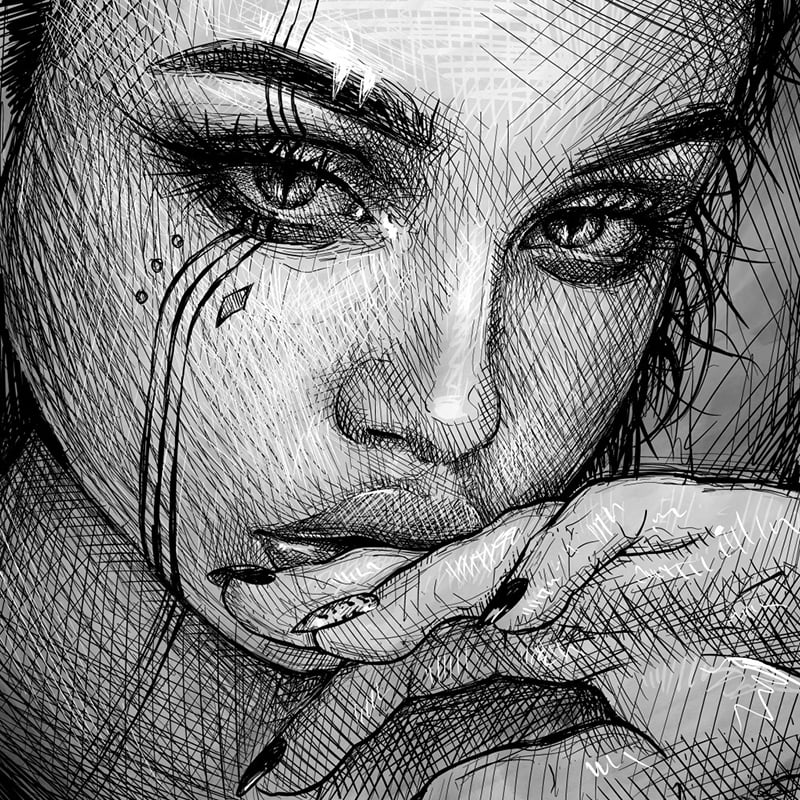 ---