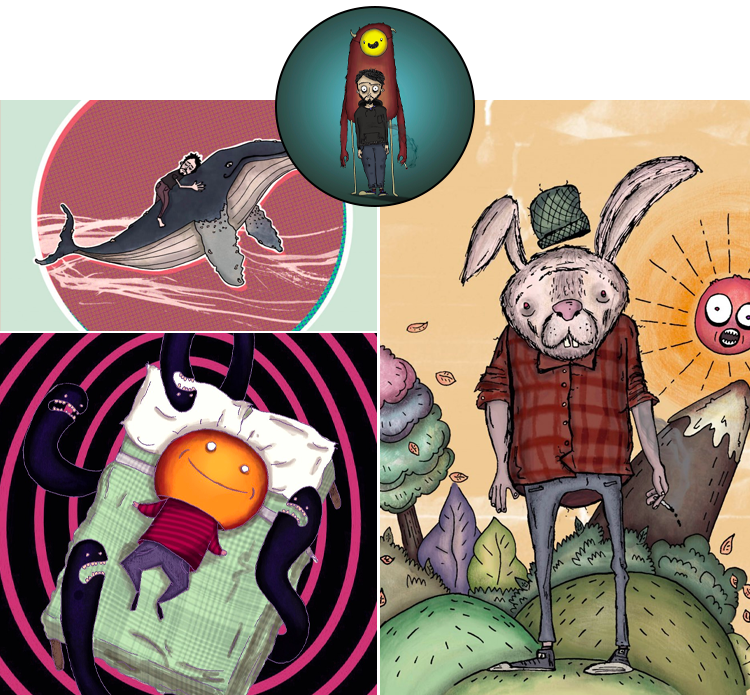 Francisco Toledo is an illustrator and graphic designer from Argentina whose work you may recognize for it's curious and peculiar nature. Often marked by a character in a seemingly unusual, and oftentimes troublesome, setting, Francisco's work is the perfect mixture of talent and a wide-reaching imagination. Along with this, there's a certain tendency to create art with strong emotional messages illustrated as if it were for a children's storybook. Whether you're viewing one of his illustrations on Doodle Addicts for the first time, or revisiting one of his photo montages, Francisco's work never fails to bring about an uncanny feeling and leave viewers wanting more.

Take a moment to skim over Francisco's work on Doodle Addicts and you'll quickly get a sense of the personality and vision behind the art. Although there are various characters who make appearances in each piece, there's an overall theme to the artwork and this combined with his muted palette creates a strong body of work that's both compelling and unconventional. A great example of this can be seen in his piece titled, "Rey Gigante I," that depicts a larger-than-life young boy with a crown floating in a body of water, near a volcano that a house sits upon. Without viewing the piece and only envisioning it based on the description, it may be hard to imagine what the artwork looks like as a whole. However, Francisco takes these elements and combines them to create a piece that is not only whole but also unquestionably well-done and anything but lackluster in its entirety.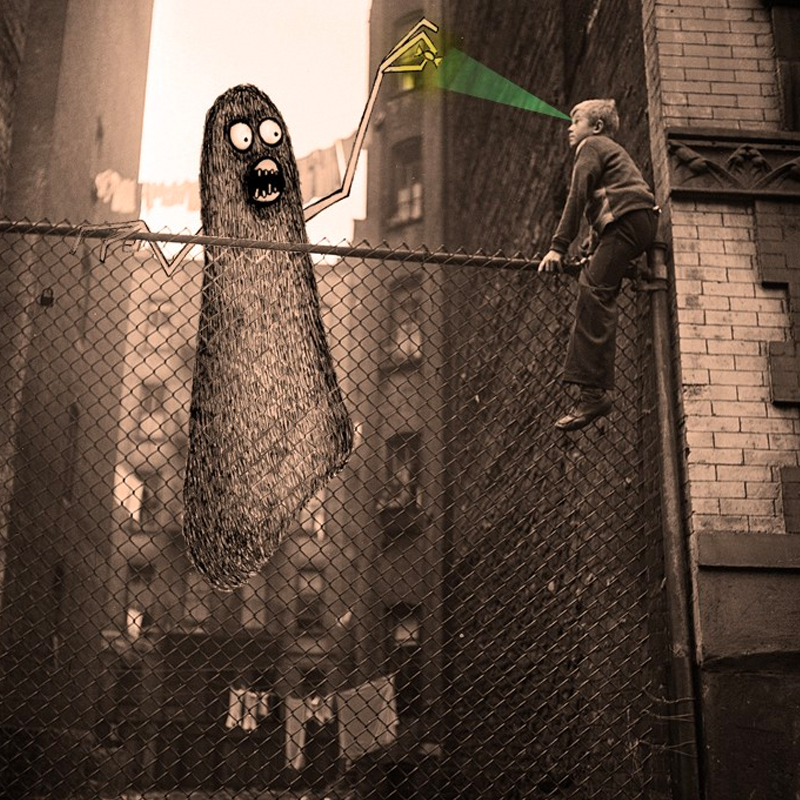 We wanted to know more about the artist behind the artwork, so we reached out and got some answers! Keep reading to learn more about Francisco and his work.
Interview with Francisco Toledo
We love the uncanny feeling that a lot of your work encompasses. What inspires you to create the type of art you do and how did that help your style develop?
First of all, thanks a lot for the invitation and for your kind words. I am so glad you like my work. I think it is not too clear for me where I get my inspiration from, I guess it comes from everywhere; many times, my drawings are kind of emotional catharsis - it is just something I need to do. Drawing is, simply, one of the activities I enjoy doing and it makes me feel good.
I use events I go through at a personal level or that are happening in the world. I like playing with aesthetics that could be considered "for kids", but referring to topics that are strong or involve current issues. I try to do it subtly, indirectly…I'm not sure if I succeed, but it's what comes out of me naturally. Drawing is really like a therapy for me sometimes, I can express what I think without the need of words, just to get it out of my system.
Something that inspires me a lot is music (I can´t draw in silence; I always have a record playing that I think beautifully shapes the mood of the work), also good books, movies and always seeing what different illustrators that I follow are doing.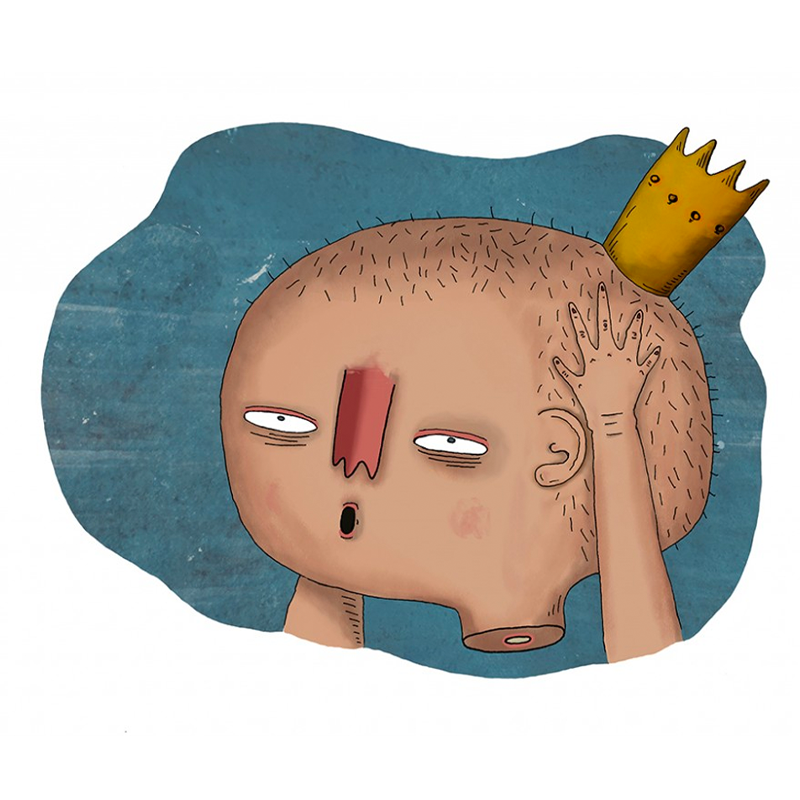 How would you best describe your artwork and process at this point in time?
In general I do not start working without having a clear idea of what I want to do, I don´t grab the paper and pencil until I think I have it clear. Most of the time, the original idea transforms into another, partially or completely new, but it just a part of my process. Many times the idea takes a loooong time to arrive (sometimes it´s a bit frustrating), so I start watching movies or illustrations to see if I get "inspired." Only later the paper, pencil, ink and color arrives, sometimes I like to play with gifs and simple animation, I just love it.
We really enjoyed the series you did with the "Smile" character, do you have characters you carry through to various pieces or do you prefer to design new ones depending on the piece?
I use some of my characters more frequently than others – one of them is "La Cosa Peluda", which is basically a furry monster that is not necessarily good or bad. Let's say it "lives inside a person", like an inner monster most of us have - it could be our fears, uncertainties, ups and downs, anger, sad moments, depression... But at the same time, I think it is a nice and somewhat funny monster. I guess at the beginning I drew it to be horrible, but later I started to like it. It was like making friends with my own inner monster.
In the "Smile" series I wanted to make a character that confronts and get rid of those little monster I´ve mentioned, and then get free from the false pose of happiness the society imposes on us; at least that was the original idea, but I do not want the message to be too clear or direct - I would like the person that looks the illustrations to tell themselves the story they prefer, to get confused, to question themselves, and to get their own version, the one they like the most.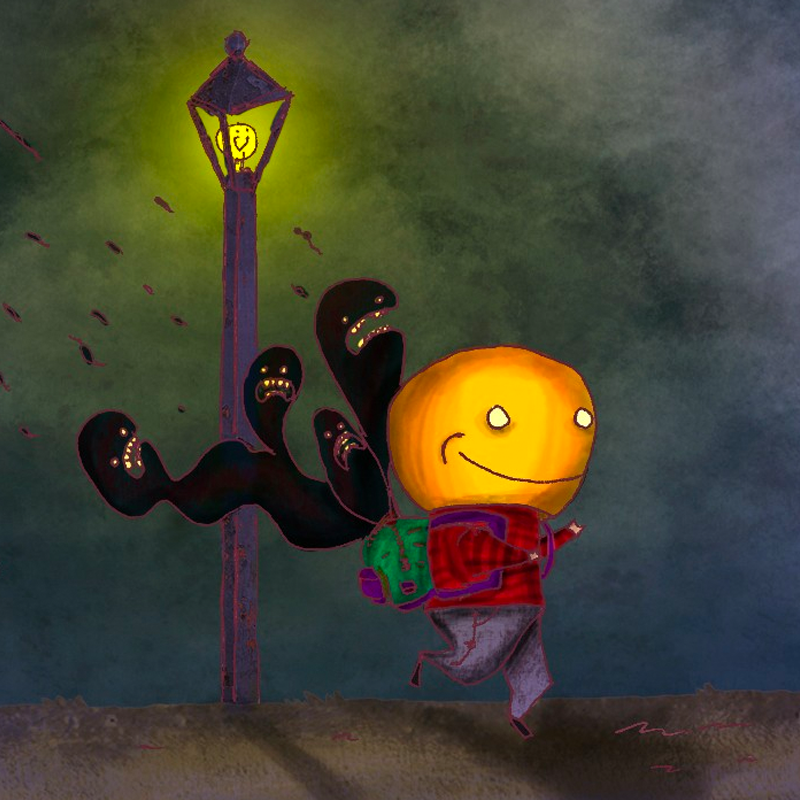 Your photomontages are equally as interesting as your illustrations, is there one style you resonate with more?
The photomontages that appear in Doodle Addicts are actually quite old; I haven´t made new ones in a long time, maybe I´ll start drawing them again. I made them with photos from David Lynch and Stanley Kubrick that I found really powerfull and beautiful and I just put my characters on them. I printed the photos and drew over them with pencil and ink; then, I used the computer to color them
What are some of your favorite art tools you use when creating your art?
I guess I am quite classical when I work - pencil, eraser and paper. Then, some ink and digital work for touching up and coloring with my old but beloved Wacom tablet.
Which artists on Doodle Addicts do you recommend everyone follow?
In Doodle Addicts, I follow many artists, with a variety of styles; I would say everybody should do it, because there are plenty of approaches, techniques and amazing topics. Recently, I have been shaken by Elle Duffey, David Terril, Junkyard Sam and Sabina Hahn among many others.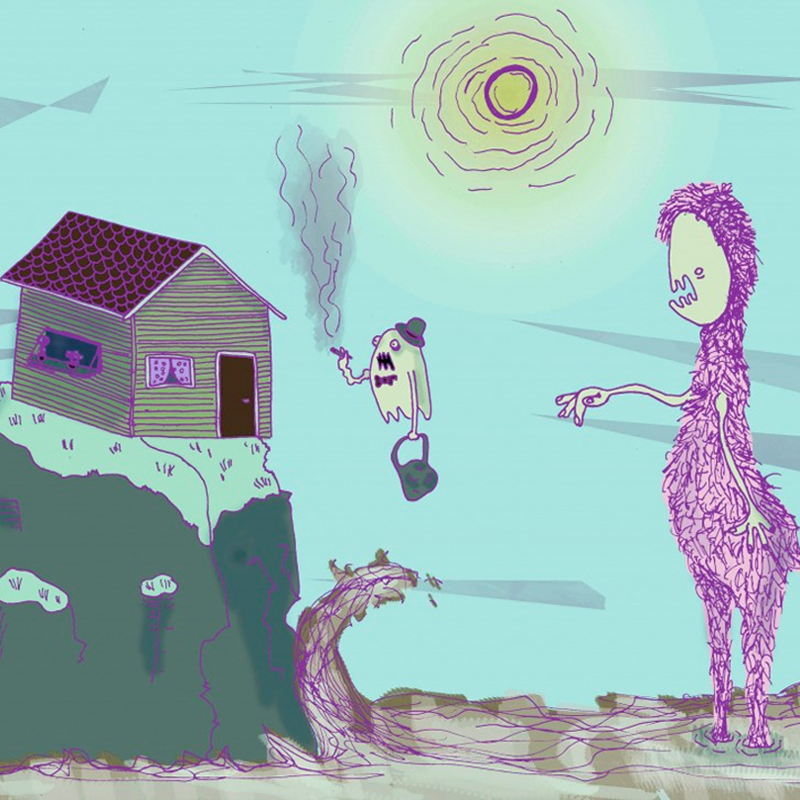 ---