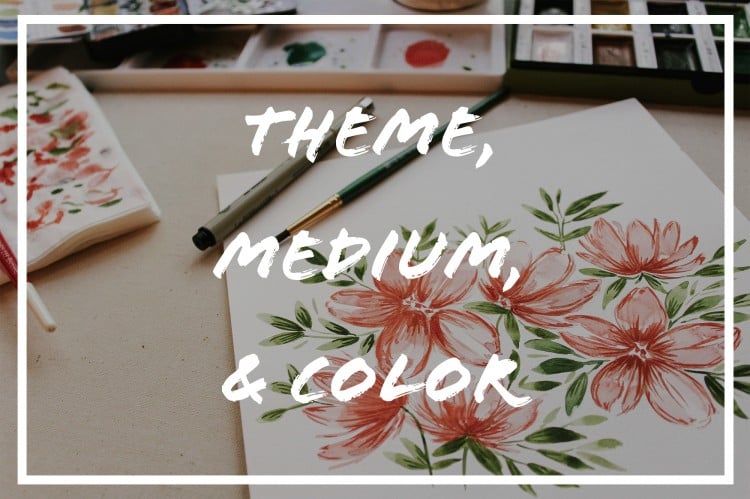 We are excited to introduce our latest Plus member feature: Weekly Drawing Prompts.
Weekly Drawing Prompts are inspired by our award-winning Drawing Challenges, and are designed to help you get the pen moving regardless of your skill level or comfort zone. In the first few weeks since launch, the drawing prompts have already rendered some amazing results from our members.
Here's a few of the submissions from week two where we challenged members to illustrate their zodiac sign or symbol in any medium, but using the colors of the galaxy to their disposal. From a handdrawn submission (of Aries) using a ball point pen to a beautifully-colored Sagittarius done in photoshop, each artist tackled the exercise in their own way, but within the same theme and that's the beautiful thing about these weekly prompts. Looking at the complete gallery you get a clear idea of the amount of creativity but also the variety of styles within the Doodle Addicts community.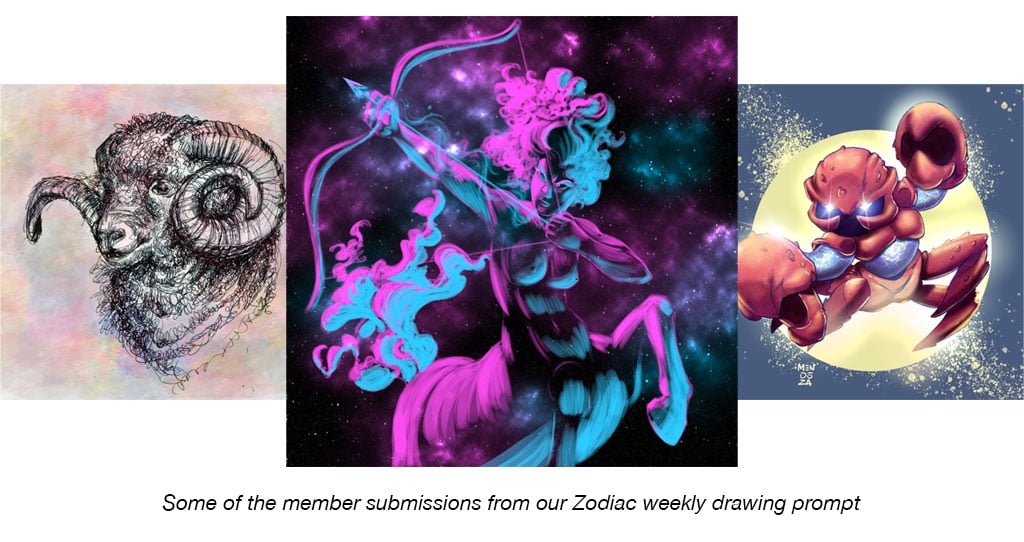 How to Unlock Drawing Prompts
Once you upgrade to Plus, you'll gain access to all past prompts and new prompts will be delivered straight to your inbox every Monday, offering a fresh way for you to attempt new mediums, techniques, and subjects you may never dreamt of explored before. There is no deadline which means gone are the days of searching for inspiration across the web or staring at a blank page with no idea what to create. As a plus member these prompts are archived for you to tackle whenever ready. Our main goal when creating this feature was to help you break any creative blocks that cause hesitation or hold your work back, while also sharing your artwork with other exclusive members all working towards the same goal. And of course, it's a fun way to support our small team while improving your skills and celebrating the doodle addiction!
In week three the prompt was to draw a pattern, in red, using a pen. Again our members surprised us with contributions from each end of the spectrum. We had a handrawn pattern that weaved red lines to and fro and another that provided the main character with a floral background and another submission that was full of complex details and abstract shapes.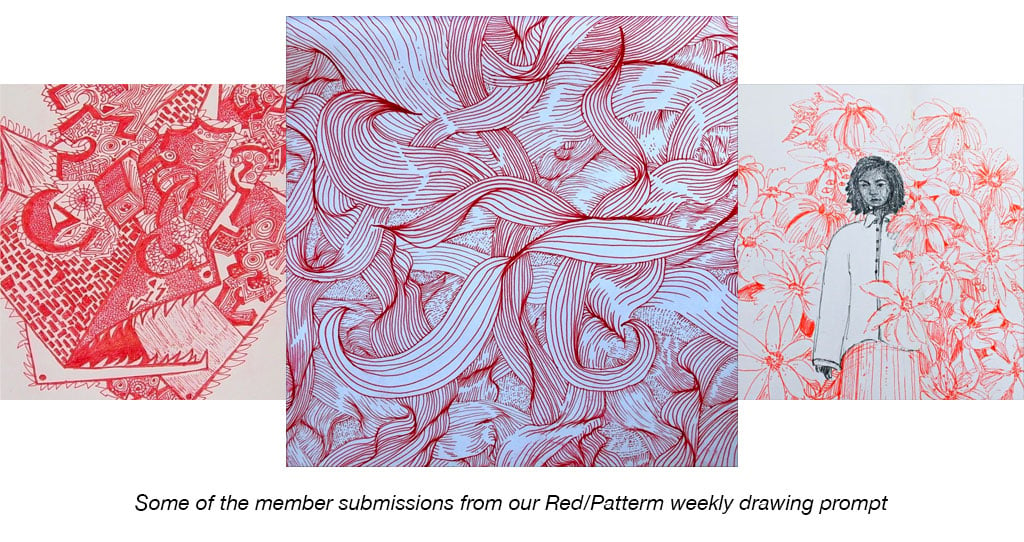 As we've had the prompts live for a few weeks now, one thing has become clear: whether you're a new artist, an established artist, or just need a push to start creating something, the prompts have something to offer everyone. We've seen artists who work primarily in black and white submit content full of color, artists trying brand new subject matter and color palettes with happy results, and really just how far reaching the talent within our community is with taking on the obstacle of being put outside of their comfort zone.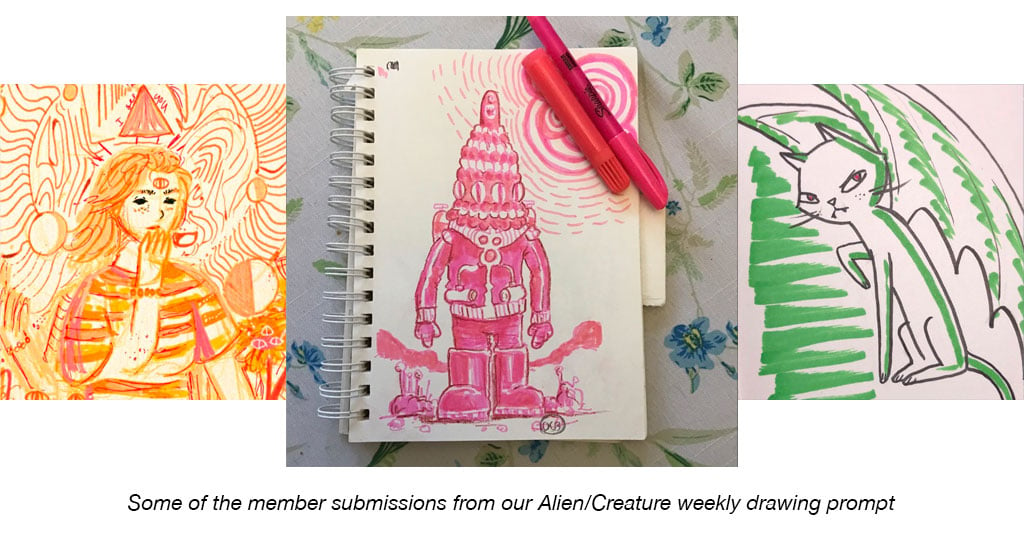 Wondering how the community feels about our prompts? Here are some of the remarks we've received so far.
"I'm excited about the weekly prompts! I like that the prompt includes a suggested media to work in. This will be interesting."
- Tricia Clark
"I usually don't make many pieces like this, and there wasn't much of a plan going into this. It was refreshing to do this."
- Maia Palomar
"What a great idea! I don't generally draw in colour so it will be fun (I think)!"
- Julia Hill
We hope that this feature continues to grow and propel artists to create amazing things! So what are you waiting for? Become a Plus member and join in on the fun!

---