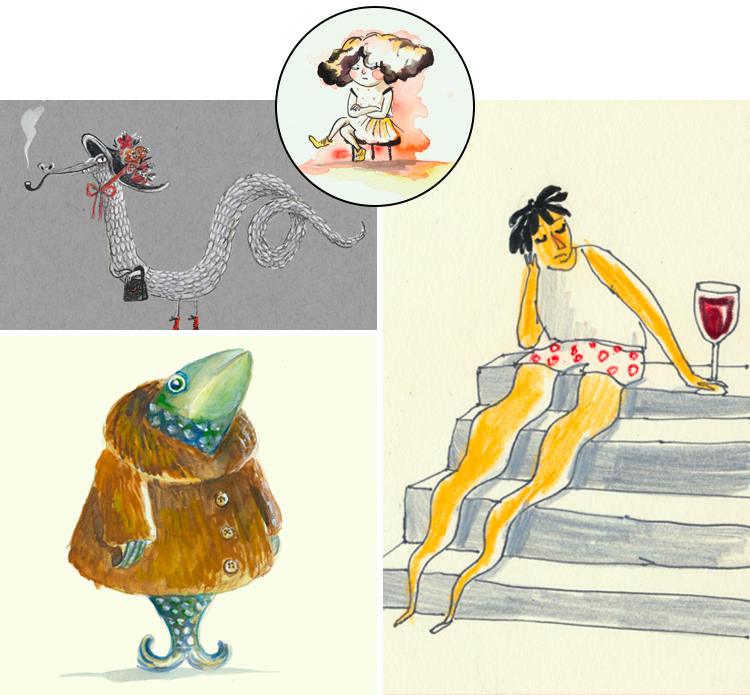 Sabina Hahn is a Brooklyn based illustrator, animator and sculptor who loves stories and tall tales. Her art on the Doodle Addicts website is highly recognizable for its wittiness and the underlying humor you can find within each piece, as well as the various series she imagines up that result in some of the most inventive collections of work we've come across. Whether you take a bite out of one of her funny food name artworks, or tip toe carefully through her superstition based art - you're sure to fall in love with the overall creativity and daring nature of Sabina's work as an artist.

As an artist, Sabina seems to always find a way to create ingenious and relevant artwork that so many people can relate to. This is also even more impressive when you consider her ability to stay within her style and in turn produce a widely varied, but cohesive, body of work. You can see this very well within the aforementioned series of work, but one of her more recent (and relevant) collections is also a great example. "Lazy Thoughts From the Quarantine" is Sabina's take on seemingly good ways to spend time while everyone stays home. Combining the random nature of what you may know as 'shower thoughts' with her highly unique and refined art style produces a collection of artwork so interesting and engaging that everyone who views it is sure to relate. One of our (many) favorites from the series is a piece titled, "This seems like a good time to measure everything." It depicts a man squatting down in deep concentration as he attempts to measure the height of his cat. It seems like a perfectly acceptable pastime to partake in with the current state of the world, but it's also something we would only rely on Sabina to conceptualize and bring to life.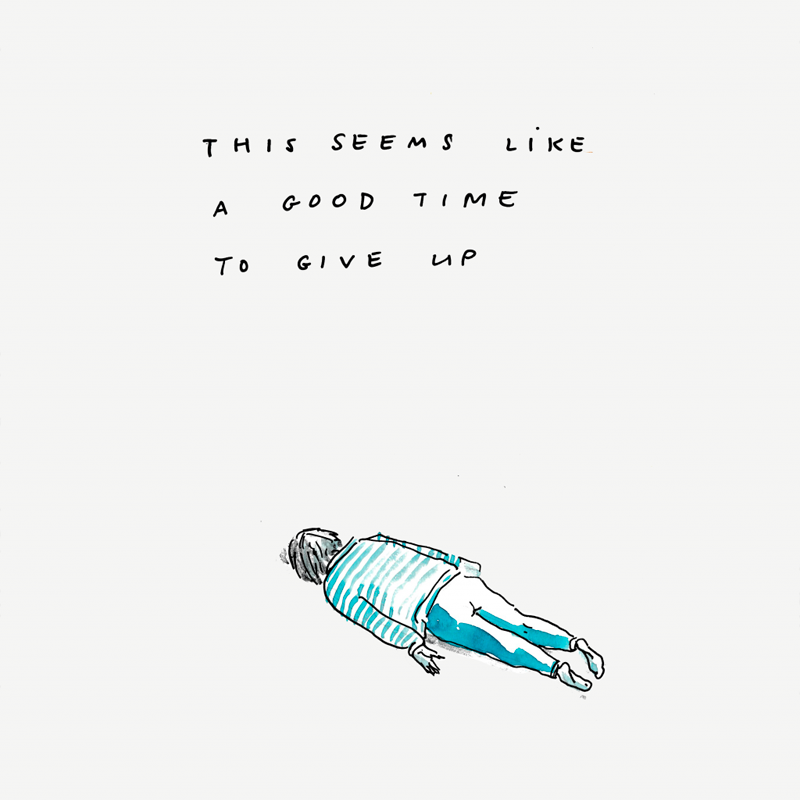 As always, we think the best way to learn more about an artist is to hear it from the artist themselves! Keep reading to hear more about Sabina's art practice and what inspires her to create.
Interview with Sabina Hahn
One of our favorite things about your work are the concepts you bring to life in your different series, such as your funny food names and superstition illustrations. What inspires these collections of artwork?
I have started a daily drawing practice about 5 years ago ( I can't believe it's been that long already!) - just for fun and to get into the habit of drawing daily. It can be quite daunting to come up with a new idea every day and every once in awhile the white paper would make me reluctant to draw. And so I started to combine my reading and my drawing. In the beginning, it was just a random sentence or two, then I started to illustrate whole books. Sometimes I illustrated each chapter, sometimes, just a few drawings per book. Later I started collections of things that make me curious, or happy, or even just make pictures bloom in my mind. I am like a magpie with the ideas and always am thinking of the next one.
As a creative who is also an animator and sculpture, how do you feel your proficiencies lend themselves to your illustration work?
I feel that being an animator is a real boon for an illustrator. I can almost see a series of key frames for a certain movement or scene and then I choose a favorite. With the ceramics, I think it is that my illustration work influences the sculptures, rather than the other way round.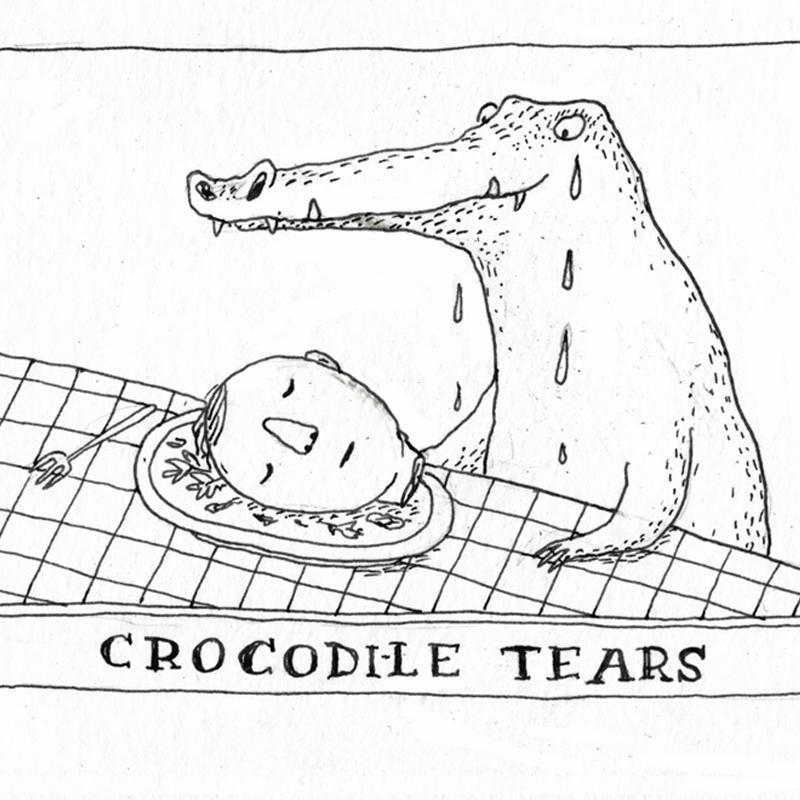 In some of your pieces we get to see the use of cool mediums like walnut ink and watercolor, while in others you stick to the basics like colored pencils. Do you have a preference for what tools to use when creating your art?
I feel most free with pen and ink. I like watercolor too, especially when I am free to let watercolors do what they please. But I do get enamored with new mediums and use them until I miss my old faithfuls and come back to them. My recent addition is soluble graphite. It is so delicious to use. So much so that I keep forgetting what I am drawing.
The wittiness of your artwork always stands out and brings a smile to our faces without fail. Has this personality always been an integral part of your work, or was it something that developed over time?
Thank you so much! The first book that I loved with all my heart is "Alice in Wonderland" by Lewis Carroll. Ever since, my appreciation of absurd only grew and that is what I try to convey with my art. And there are so many different flavors of "absurd", I will never run out of it. So I like to think that it has always been there, but I think i got better at expressing it lately (actually, since I started my daily drawing routine).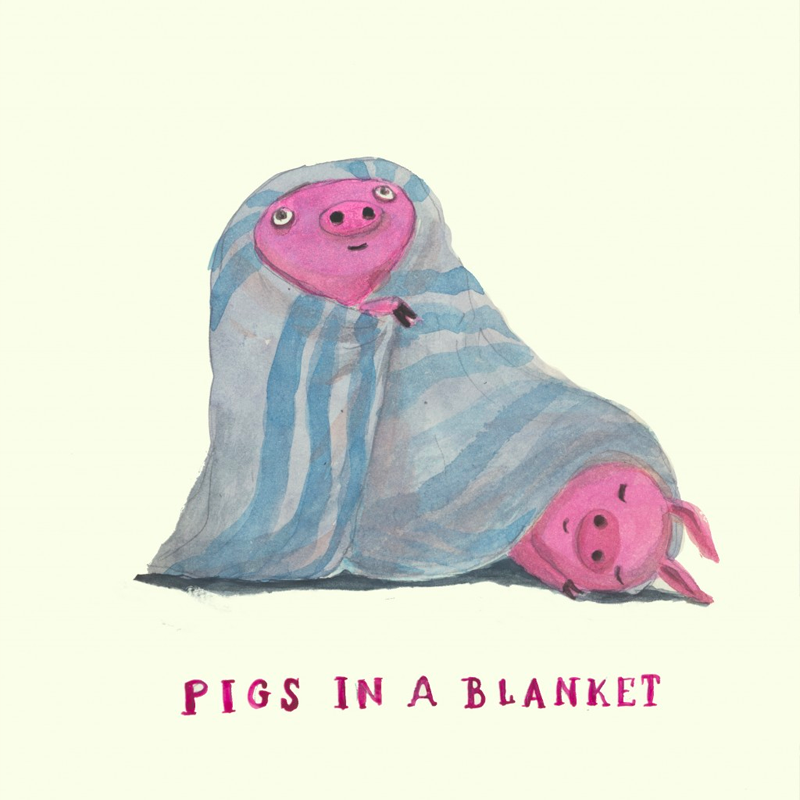 What other things aside from art, inspire you?
I love cooking, although it is also an art. I love reading, which is also art. Both the art of reading and the art of writing. Cats. Which are also pieces of art, each and every one of them. I think everything is art, everythig is beautiful if you look very very closely.
Which artists on Doodle Addicts do you recommend everyone follow?
I assume everyone follows OKAT. If not, they really should. Jon Carling has wonderful art, a little dark, a little funny, with great lines and textures. Nevena paints light I really love, dusky and mysterious. Kazuhiro Higashi draws abstract art, in whose shapes I keep seeing something new.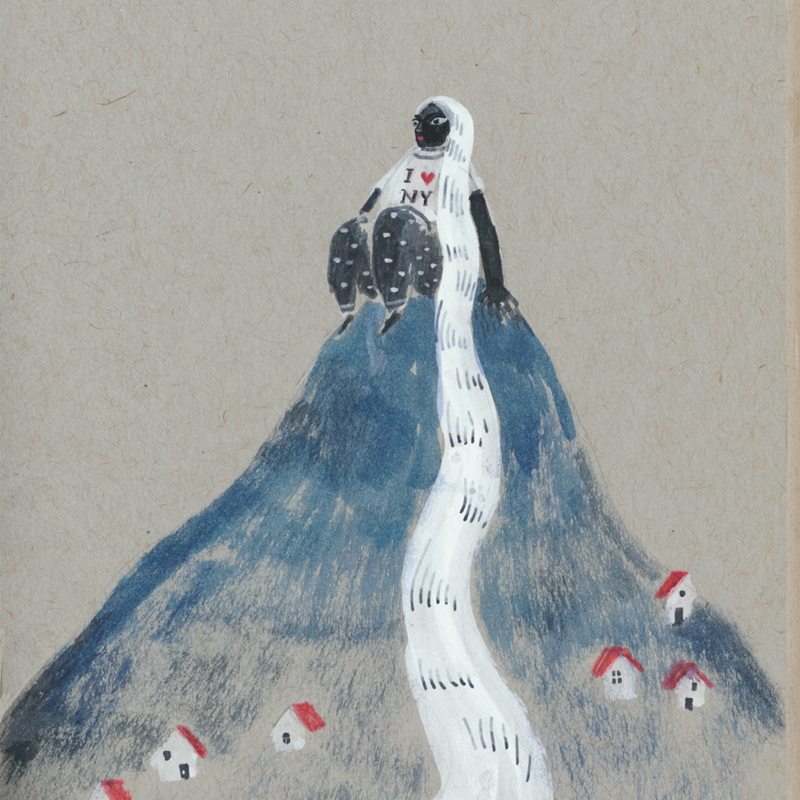 ---