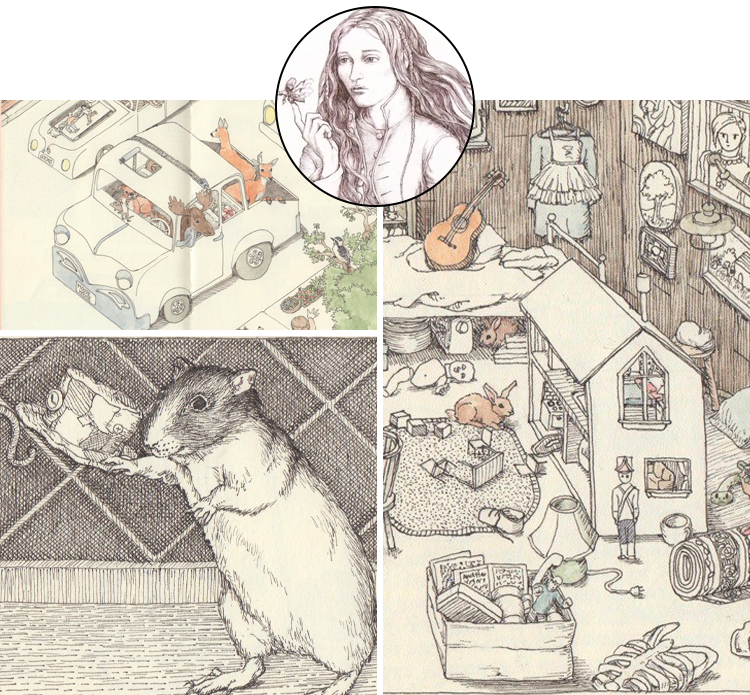 Zom Osborne is an artist originally from the Pacific Northwest, who is now creating magical illustrations while living in the rainforest on the east cost of Australia. This may lead you to believe that their artwork mainly involves greenery and nature, but in the most beautiful way, nature has inspired Zom to create delicate, vintage-esque artwork that looks like it belongs in the most beloved storybook you could imagine. However, there is nothing childish about the art Zom creates. The illustrations are refined, thoughtful, and charismatic in a way that can be difficult to come by and warrants endless appreciation. In a world that seems to be ever-shifting towards digital, artists like Zom remind us of the beauty and grace that can only be found when you pick up a pen and let your imagination run through it.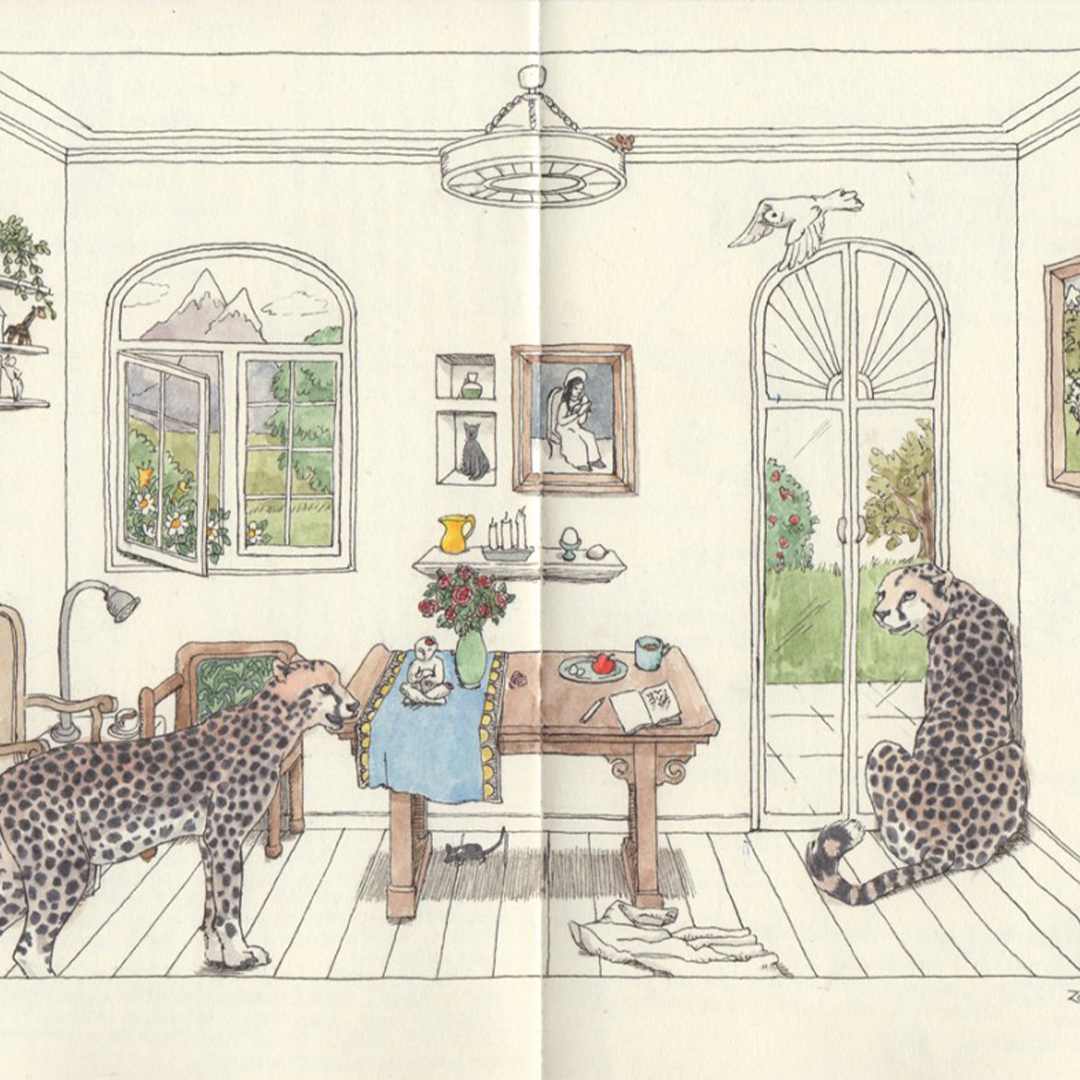 We think one of the hardest things about creating art is finding a style that you resonate with, something that is distinct and that you enjoy creating, which is a huge reason why we're always so inspired by artists whose style is so defined and unique. Zom's artwork very much speaks for itself, in both talent and in it's uniqueness, which is an incredible feat when you acknowledge the level of expert and natural ability this warrants with only a sheet of paper and a pen. Whether you choose to take in an Inktober illustration or a detail shot of a more intricate piece, Zom's artwork is definitely one to get lost in.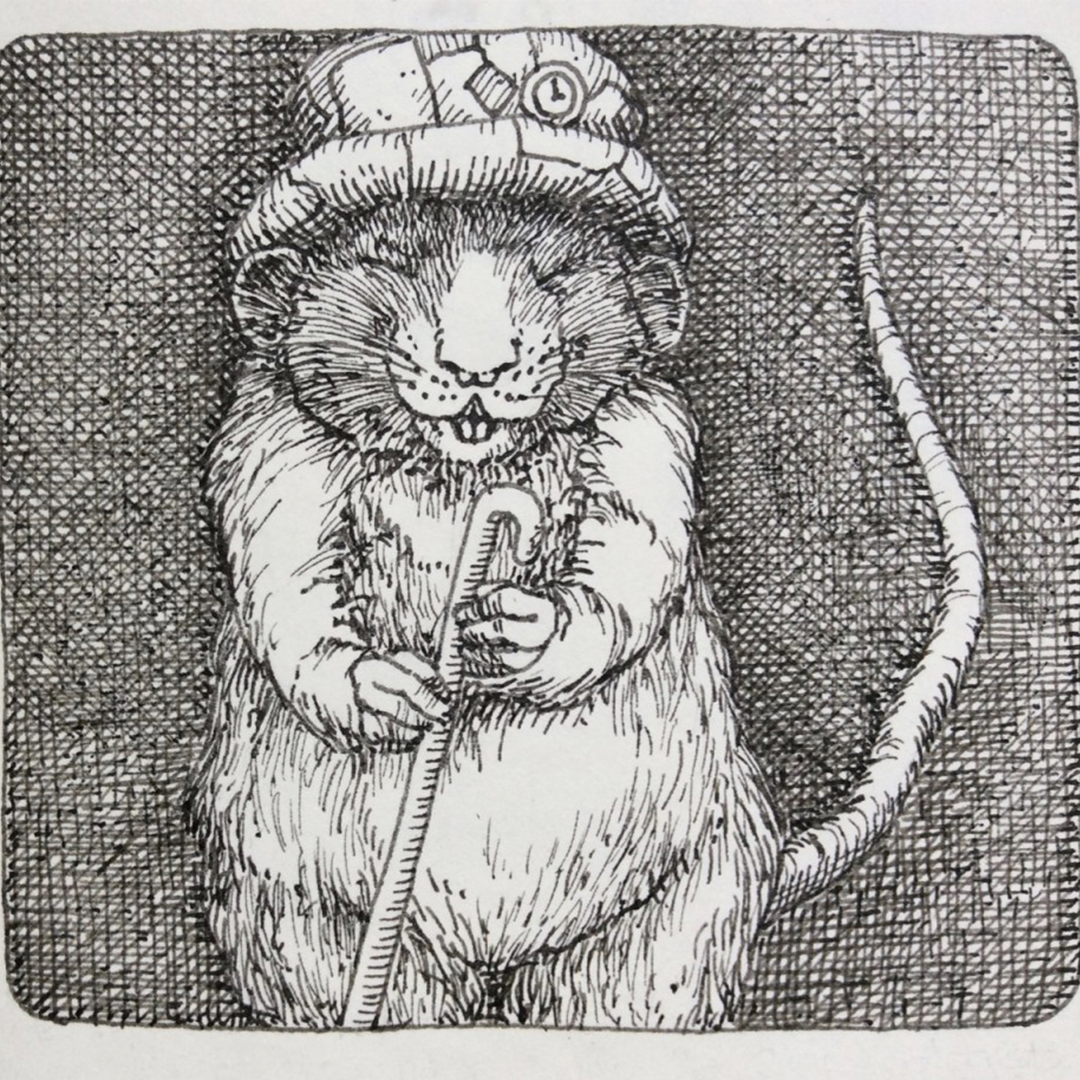 We reached out to Zom in an effort to learn more about the inspiration, process, and motivation behind their artwork. Keep reading to learn more from the artist themselves!
Interview with Zom Osborne
Your style is so charming and your artwork has quickly become a favorite of the community! Was there a process that led you to your current style?
What you see as my current style is very recent. I bought a fountain pen late last May and have been experimenting to find out how I want to use it. This experimentation is actually what brought me to Doodle Addicts, as I read that it was a friendly and supportive social media site for drawing. Once here I discovered that there were many talented pen and ink artists to be inspired by.
Something that we believe makes your art so special (besides the technical skills), are the themes and subjects you choose to illustrate. How do you come up with the ideas for your work?
I am an ardent believer in recording all your ideas: good, bad and inbetween, without censoring. I do this in sketchbooks and journals. This way I can come back at any time to look through and rediscover what still interests me. Even if 75% of the ideas aren't any good, I still have plenty of inspiration from the remaining ones.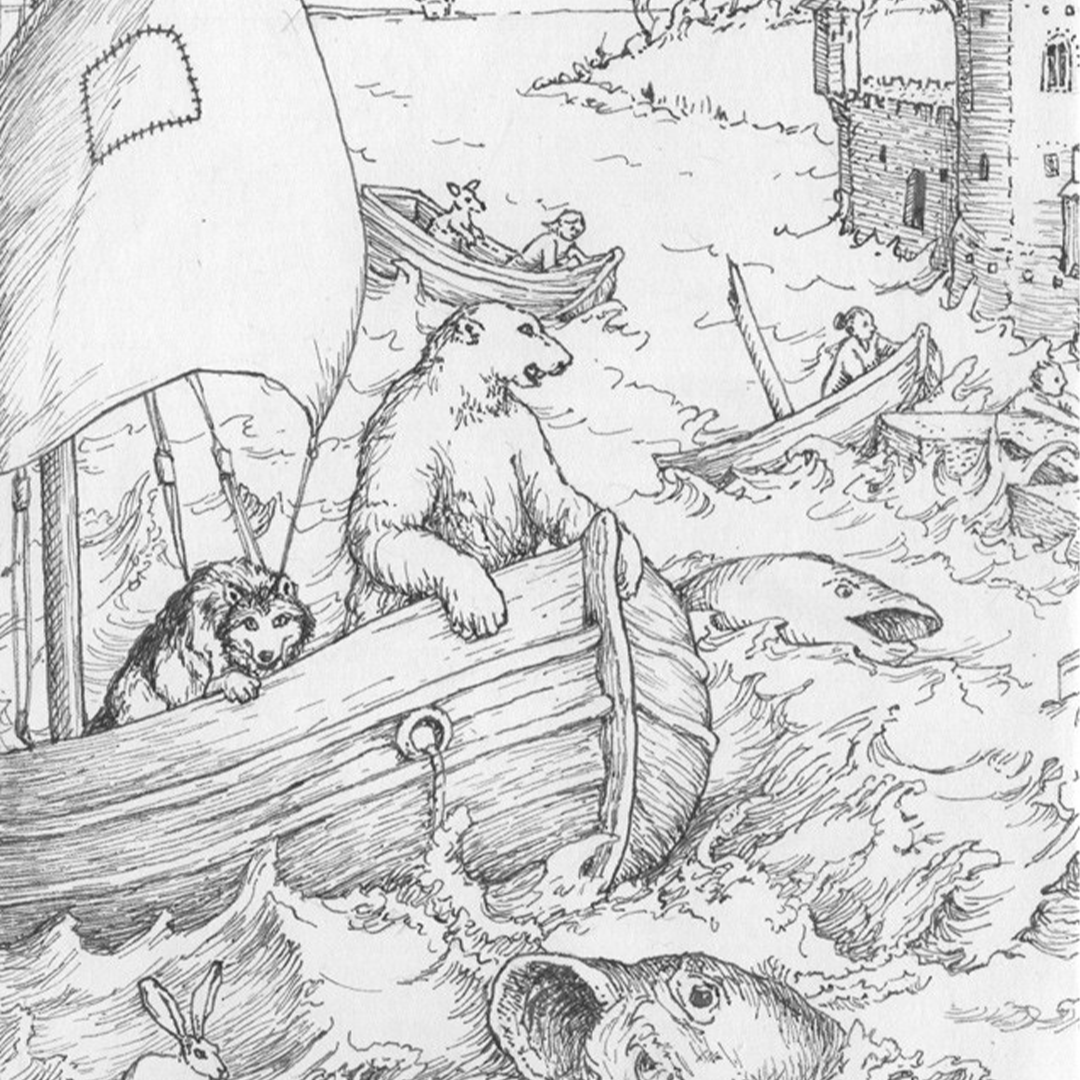 We've seen you previously mention a move in your medium of choice, from acrylic to pen and ink. Do you tend to shift mediums as your artwork develops over time or do you have a tried and true medium you prefer?
I have used many different mediums over the years. I began with coloured pencils, then watercolours, then pastels, after which I learned oil painting. I did stay with oils for 20 years before an impulsive move into acrylics which I used for my last show. What underlines them all for me is drawing. Because of this, my present practice of drawing with pen and ink feels like a wonderful return to simplicity and freedom.
We adore Nick the pet rat and the various ways in which she shows up in your work, do you tend to create series surrounding certain individuals?
Nick the rat was part of a response to the inktober2020 challenge where a prompt is given every day during the month of October. I thought it could be fun to try and link the daily words in a story. Nick became one of the characters after the prompt 'rodent' came up in the first week.
While I do consider my art largely narrative, it is not usually in the form of a literal story. I tend to keep what is happening open to possible different interpretations.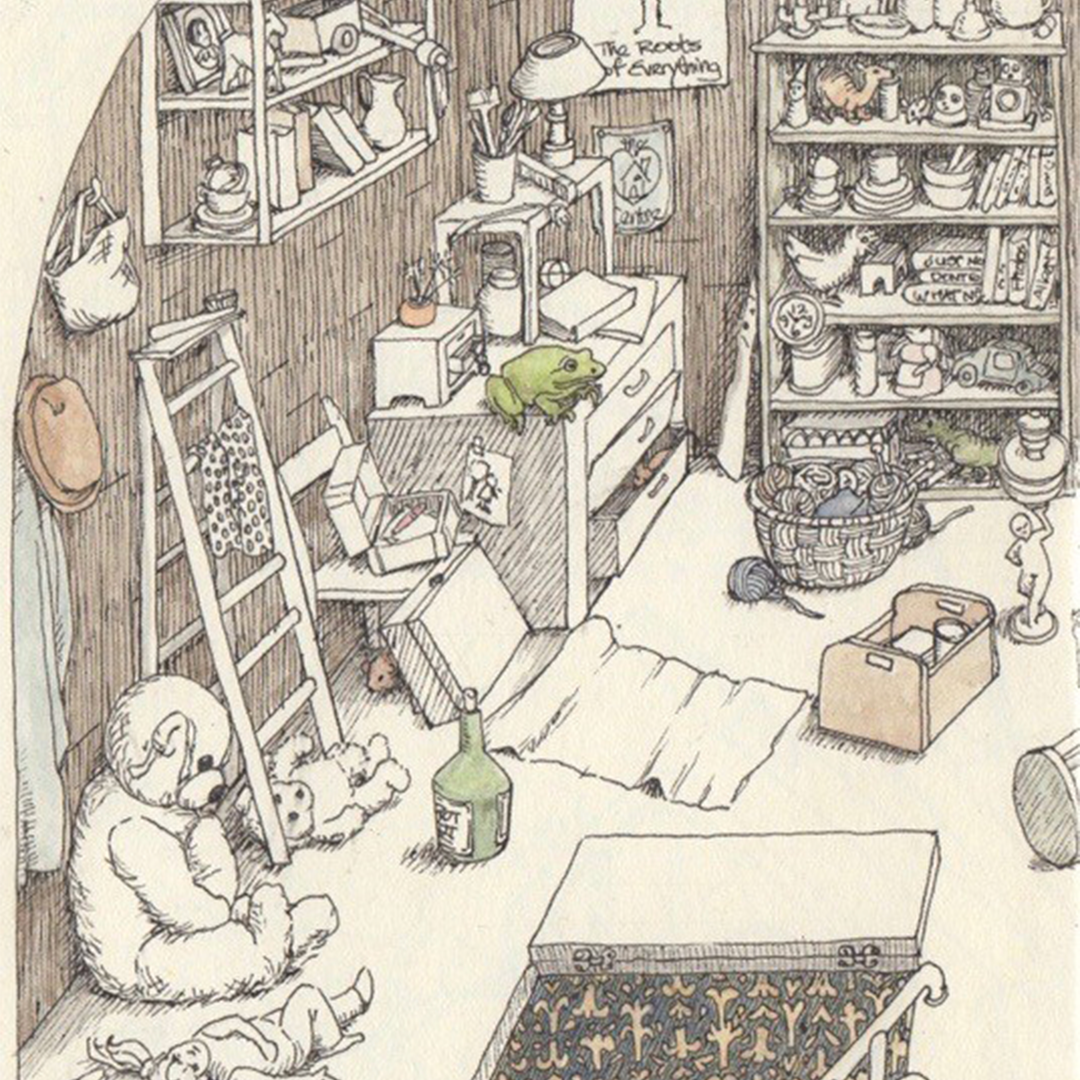 When you are "stuck" in your creative process, what do you do to get you out of the funk?
I find experimenting very energising. To get out of a rut or funk I usually need to be willing to go somewhere unknown, try something new –whether a medium, approach or subject. I find that to do that I have to be willing to make some failures.
Which artists on Doodle Addicts do you recommend everyone follow?
There are many exciting artists on Doodle Addicts. I have quite a list that I follow, and I keep finding more. Melissa Scheu has interesting, often mythological subject matter created with exceptional drawing skills. Maria Grace's drawings, like her name, are filled with sweetness and charm. Tricia Clarke attracts many likes with her sketchbooks bursting with colour and life. But perhaps my very favourite is Jon Carling. I find the unique vision expressed in his ethereal drawings absolute magic.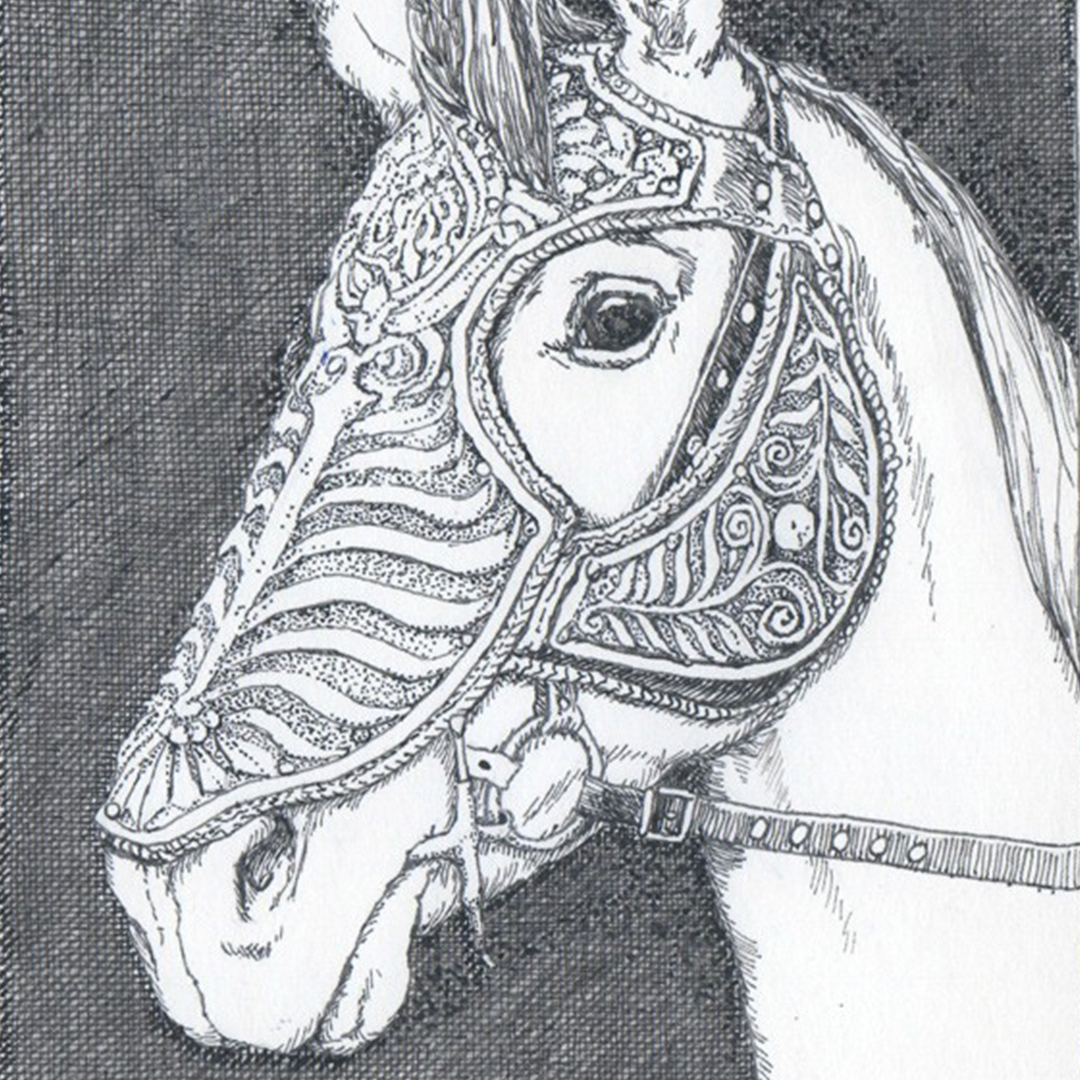 ---