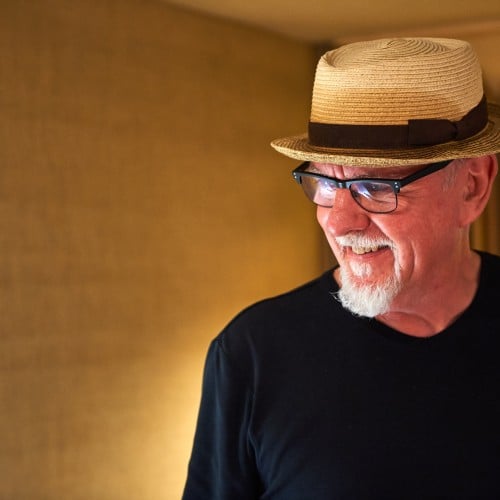 Hello, my name is Rowland Jones,
and I'm a doodle addict.
Manchester
Now retired rather than simply being an 'out of work freelancer', I perform my 'contaminated blues', write, take photos, and sketch & scribble in my journal – No.69 currently. I live in Cheadle with my wife, Lesley and Archie, the Bengal. I started doing a website/blog for the strange reason that I wanted to encourage people to use pen and paper… if that's not too weird …… everything I post there is in in my journals, and if the whole of cyberspace crashes, my notebooks will STILL work…. then you'll be sorry…..
---