INTRODUCING DOODLE ADDICTS
PLUS
Support our independent team.
Unlock awesome features.
Plus members are the backbone of our community.
Unlimited Uploads
Build your online portfolio on Doodle Addicts without worrying about upload limits
Sell Your Art
Your art will include a "Buy" link to your e-commerce shop, plus appear on our marketplace
Priority Placement
Get priority placement on different sections of the website to give your art more attention
"Hire Me" Badge
With a click of a mouse your profile will show you are available for hire or commissions
Projects
Showcase the process of complex art projects by using the Projects feature
Bi-Weekly Drawing Prompts
These exclusive bi-weekly drawing prompts will challenge and inspire you to create more art
PLUS Badge
Members like you help Doodle Addicts grow. Your support won't go unnoticed with our PLUS Badge
We love our community. So will you.
Unlimited uploads

Sell Your Art

Priority Placement

Hire Me Badge

Discount Program

Projects Functionality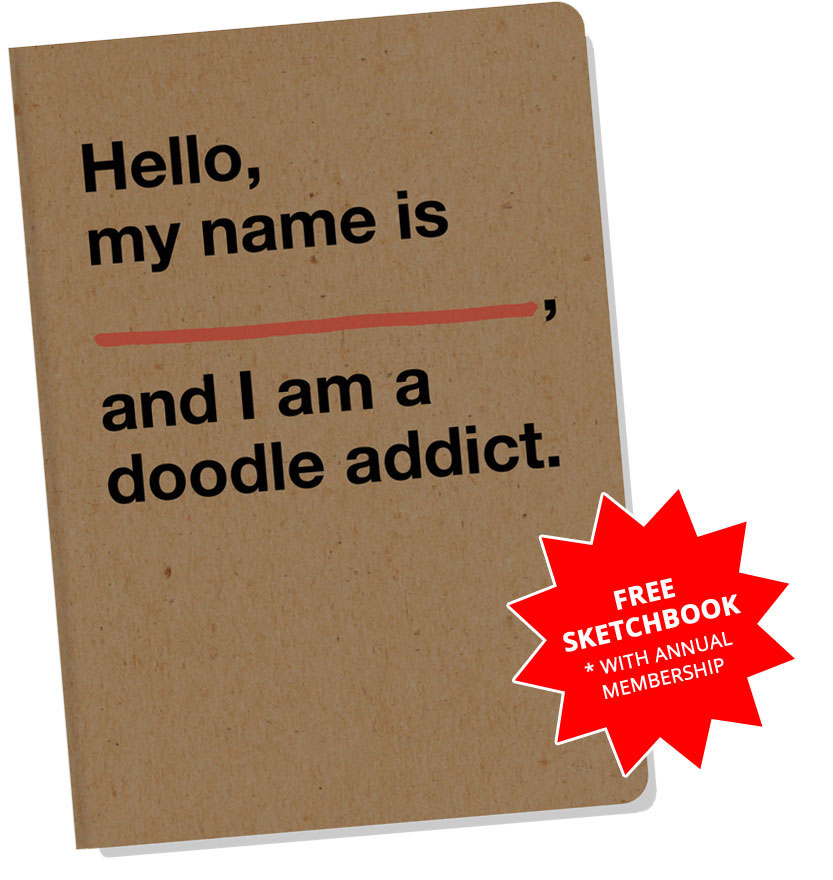 Annual
$72 $60
That's 2 months FREE.
Go Annual!
Plus! While supplies last:
Members who signup to our annual subscription, receive a FREE 32-page Doodle Addict sketchbook (ships worldwide).
"I have been a long time subscriber and participant of Doodlers Anonymous and I am thrilled to be apart of its evolution into Doodle Addicts. It is so refreshing to be part of a community that is elevating independent artists and designers while celebrating what makes them unique."

Artist

"I've been a big fan of Doodlers Anonymous for years now. So I was excited when I saw they were launching this new community Doodle Addicts! Really love the site so far, a great community of like minded creatives, and I can't wait to see what it grows into!"

Artist
Questions about Upgrading To Plus?
When will the free sketchbook ship?
The free 32-page Doodle Addict sketchbook for annual subscribers ships within two weeks of their Plus membership activation.
Can I cancel my subscription?
Yes, you can cancel your subscription at any time.
Do I keep the copyright to my artwork?
We value artist's intellectual property. As such, artists retain copyright to their artwork.
Can I use Paypal to pay for my subscription?
At the present time Paypal is not supported, but you can subscribe using any of the major credit cards: Mastercard, Visa, American Express and Discover.