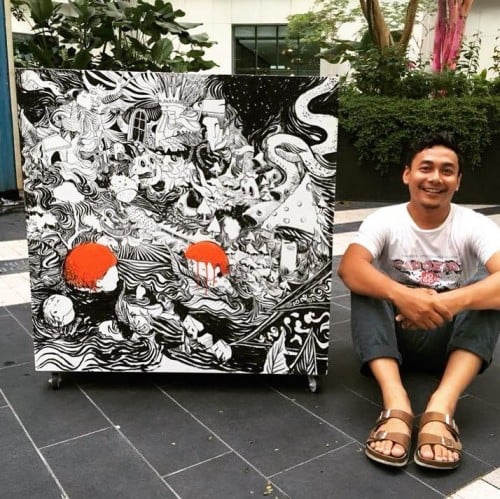 Hello, my name is Sanuri Zulkefli,
and I'm a doodle addict.
Malaysia
I am a self-taught artist who thinks that having no professional art training gives me the encouragement and freedom to simply create from heart. Passionately work with pencil, ink and acrylic, most of my artworks is done on paper. For me, creating my art is like a storytelling. In one image you can see many thing related to each other, which can create a story. Some artwork begins with a story, some artwork evolves parallel with the drawing. I want the viewer to feel more of my artwork rather than understanding it.
---