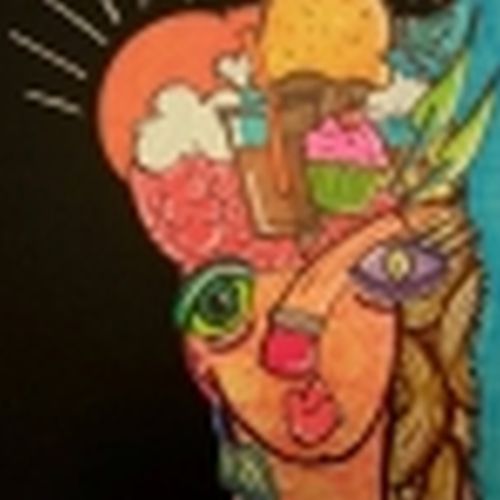 Hello, my name is Alicia Uth,
and I'm a doodle addict.
Portland, Maine
I am an obsessive doodler. I am full of anxiety. My brain never stops. The process of creating is way more important to me than the final product. I do not plan out what I am going to draw or have any idea what it will look like until I am finished. I start out by making lines and marks on the paper. Sometimes I start with squiggly lines, sometimes I start with a coffee stain, and I just play and experiment with different materials and see how the lines, shapes, textures, and colors start to form themselves into creatures and environments.
---
---