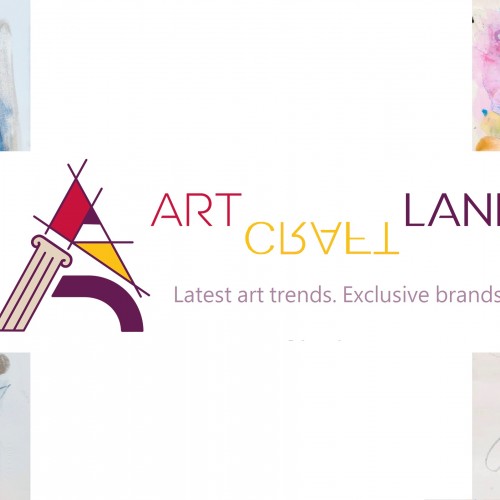 Hello, my name is Art Craft Land,
and I'm a doodle addict.
https://artcraftland.com - is a world class platform for artists and designer brands! This platform offers exclusive items not found on other platforms. Here you can order as well custom-made items, made only for one customer and in one copy only!!! Here you can find everything in the field of art - paintings, graphics, sculpture, design, hand-made items from wood, ceramics, glass, art clothes, jewelry, digital art & much more. This is the only site that has everything from a commissionable portrait to an engagement ring, a beautiful dress or a designer bag. Art & Craft Land is also a social project for creative people, where they can get inspired, meet other with same interests, present their work and meet interested clients. The platform offers latest information and courses in the fields of marketing and art, a community contact through different social media, info and support, live meetings and events in Israel & abroad. The project also has a social goal to help artists keep abreast of global art trends and promote themselves on a global scale. Digital products are also offered and the modern NFT direction is developing. Artcraftland.com is a platform for exclusive brand art collections to create your own brand, to promote yourself as a brand, collaborations with businesses, training and information. The project offers businesses to build their brand through art items and show their uniqueness. Find your dream art here! Be part of our initiative!
---
I specialize in acrylic, art, cartoons, color, crafting and character sketching, digital art, doodles, doodling, drawing, graphic design, illustration, ink, mixed media, painting, pen and ink, pencil drawing, portraits, sketchbook, sketching, traditional art, watercolors.