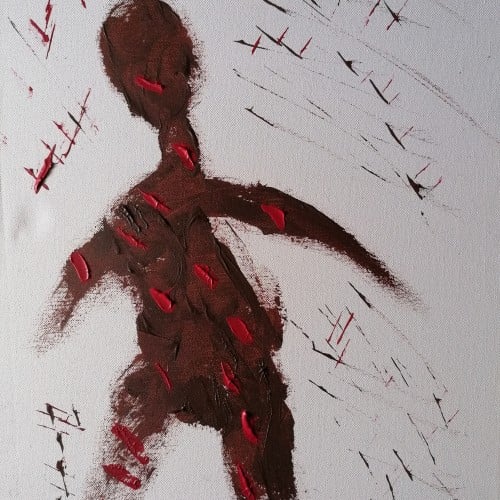 Hello, my name is David Corkery,
and I'm a doodle addict.
Ireland
Plus
I am an outsider artist from the Republic Of Ireland. My art is Schizophrenic in nature. Thats why my style is not static but evolving all the time. My paintings are so different from each other, but they are mine. I could not tolerate turning out the same idea, over and over,again. I am not selling my art pieces publicly at the moment, but only privetly. I have a lot of work displayed, because I have been doing art for the last eleven years. I would be grateful for any feedback or comments.Thank you.
---