Drawing Challenge
Drawn Opposites - A Sketchbook Challenge
It's true what they say: "Opposites attract". That's why this drawing challenge is based around the beauty of finding a balance in life - and the same goes for your sketchbook, too! The idea is to challenge artists to use both sides of the sketchbook spread, with each side being the opposite of the other. For example: day vs. night, sadness vs. joy, past vs. future...You get the idea! Moleskine and Doodle Addicts are joining forces and challenging you to think outside of the box. Your task is to combine two totally different notions to form one cohesive sketchbook spread, telling a story of two different worlds. After all, when it comes to opposites you can't have one without the other!
VIEW SUBMISSIONS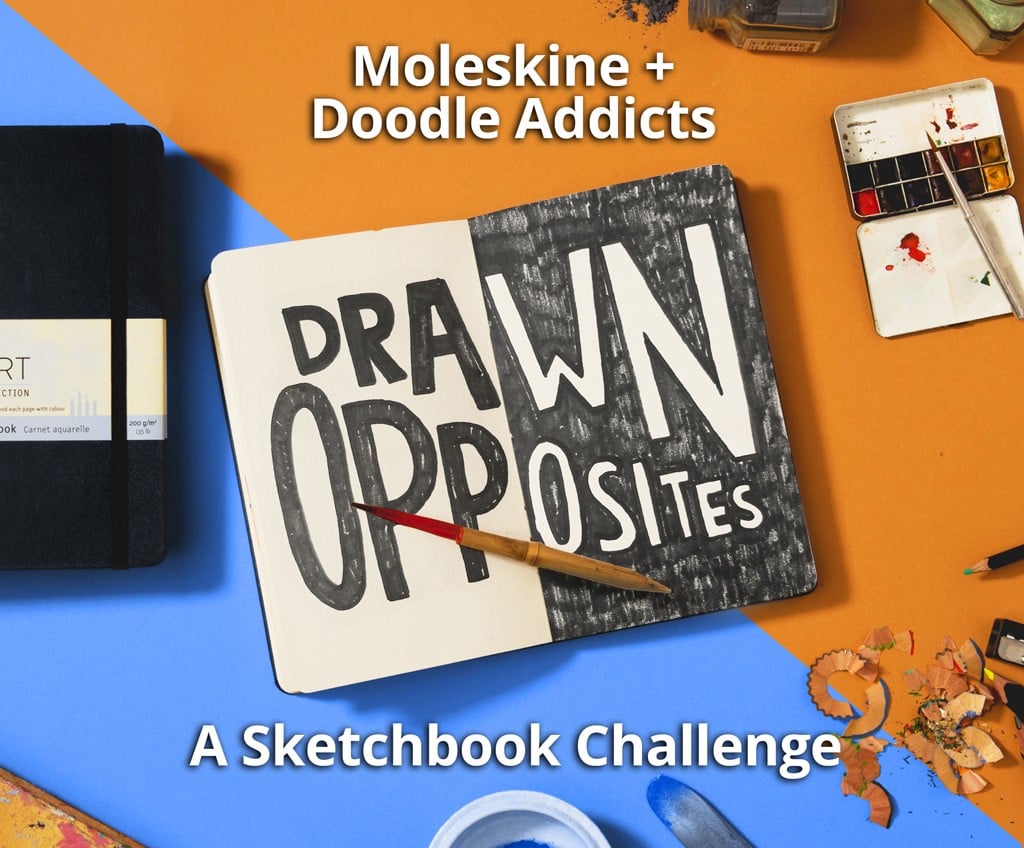 Sponsor


Moleskine® was created as a brand in 1997, bringing back to life the nameless black notebooks used by writers and artists like Vincent van Gogh, Pablo Picasso, Ernest Hemingway and Bruce Chatwin that had long gone out of print. Today, the Moleskine brand encompasses a family of objects that enhance productivity and creativity including notebooks, diaries and planners, journals, bags, writing instruments, reading accessories, publishing and digital tools.
Drawing Challenge Submissions
Frequently Asked Questions
I have the most votes, am I the winner?
Not necessarily. As stated in our guidelines, the public voting from the community helps bring the most popular art submissions to the top. Once the public voting is over, the editorial team at Doodle Addicts (along with the sponsor), will then vote internally from the top group of submissions.


I made a mistake, how do I fix or replace my entry?
You can delete and resubmit your entry anytime before the submission deadline. Just click on the "Replace Image" button below your submission (on the challenge page) to delete your original submission and replace it with your new one.
Am I allowed to have my fans, friends and/or family vote?
Yes, of course. We definitely encourage you to spread the word on your participation in this fun drawing challenge.
There are so many good ones! Can I vote for more than one?
Yes! You can mark one, two, five or all of them as your favorite.
What do you do about cheaters?
Any fake votes we catch will be removed. Let's keep this fun everyone, the prize is just the cherry on top.
Still have questions?
Make sure to read the guidelines and the terms and conditions, most questions are answered there. If something is still not clear, feel free to email us and we'll try to help.