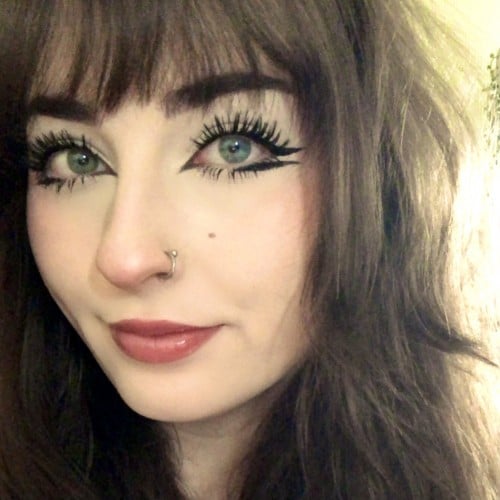 Hello, my name is Georgina,
and I'm a doodle addict.
UK
Hi! I'm Gee, I'm a 25 y/o from England and my pronouns are she/her. I'm a non professional illustrator who loves to create and consume art in all forms. I tend to use drawing as a form of therapy due to my mental health issues and neurodivergence, and am often inspired by music or how I'm feeling. If you are uncomfortable/triggered by gore, mental illness, or nudity- my content may not be for you. Thank you for looking
---
I specialize in digital, digital art, doodling, drawing, expressionistic art, flowers, gore, illustration, mental health, mental illness, monsters, people.
---