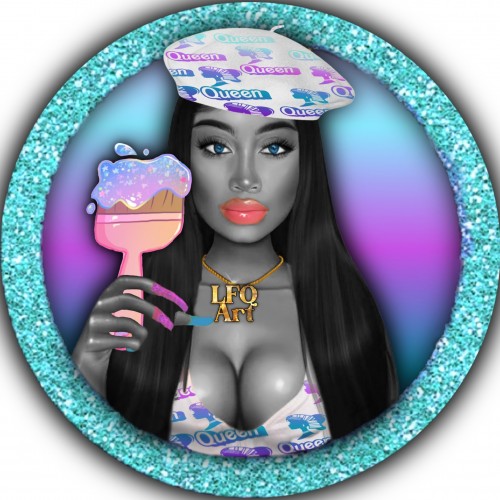 Hello, my name is Last Foreign Queen Art ✪,
and I'm a doodle addict.
Hidden Hills, CA
Angel Woodland is a Graphic Designer, Digital Artist, and Illustrator from Dimona, Israel. She graduated from the Academy of Arts University in San Francisco with a BFA in Graphic Design, as well as AA's in both Digital Arts and Computer Animation from Shaw Academy. Angel primarily creates Portrait images both in digital and traditional medias, while also working on preproduction design for the animation industry. She works primarily in Procreate, Adobe Draw and Photoshop for her digital artwork for her traditional artwork. Angel has worked with many creatives on some amazing and big projects as an artist, and smaller projects like her personal projects, stickers and collaborations. Angel's main goal is to tell stories with her artwork, to be a character designer in the animation industry, and to just be a happy camper doing it. She showcases her work via social media, and local gallery shows from time to time.
---
---
Last Foreign Queen Art ✪'s Uploads