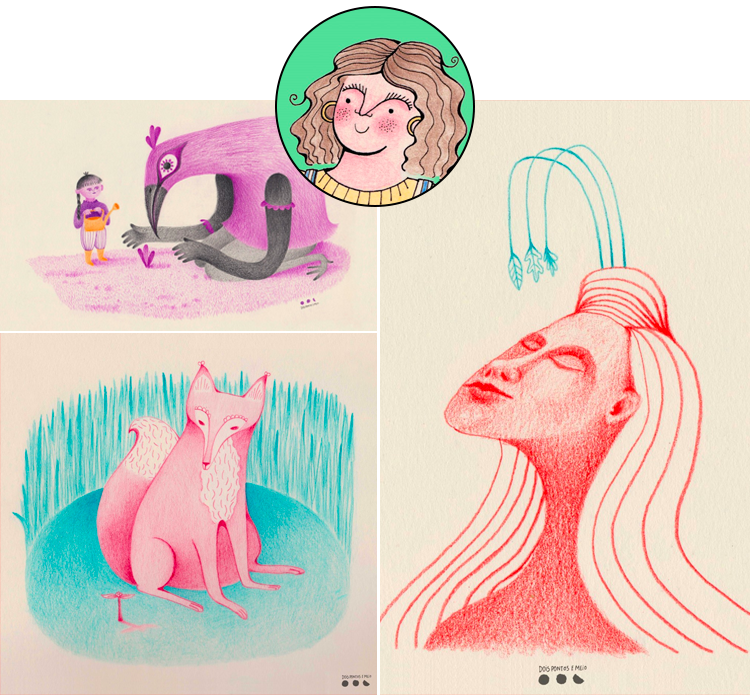 Inês Antunes is a Portuguese graphic artist with a passion for illustration. Her style varies, ranging from strange creatures to wiggly figures and taking inspiration from cinema, Asian cultures, and meta humor. The majority of her artwork on Doodle Addicts can be recognized for its vivid and minimalist qualities, and are created almost entirely with colored pencil. Whether it's a pink fox watching life sprout from the ground, or the Lord of Mushrooms standing on a mountain of paper, Inês' artwork always provides a curious and whimsical feeling for its viewers that can transport you to the most uncharted parts of the imagination!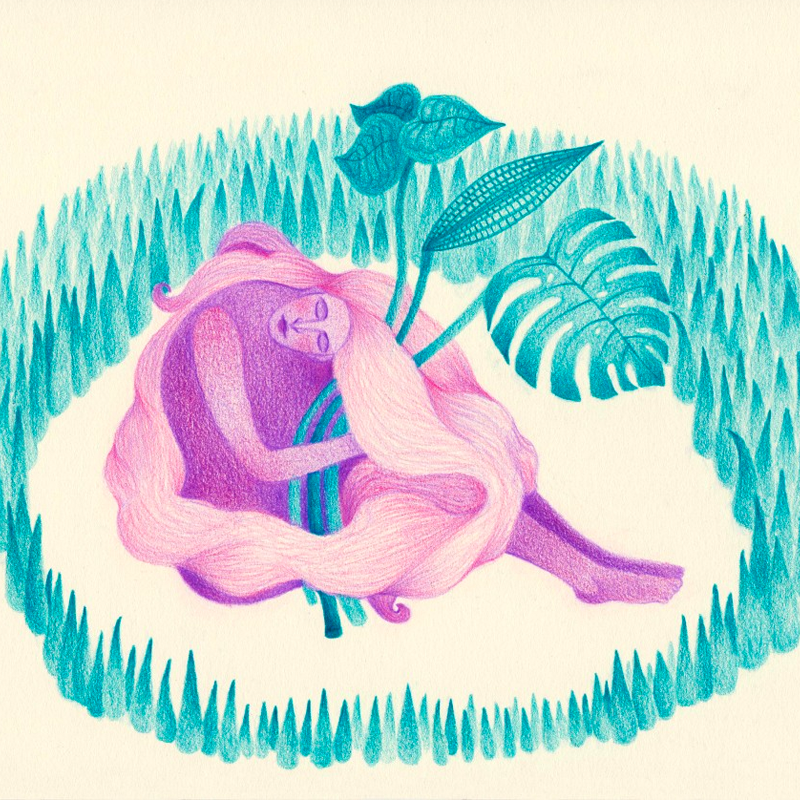 If you ever had the thought that colored pencils were just for coloring, Inês' work is a beautiful lead-in to the use of the medium as an all around art tool. There's something quite magical about artwork created entirely this way, especially when the subjects are as interesting and playful as what you find within her work. The combination of colored pencil and Inês' imagination and artistry leads to a body of work that can best be summed up by the word, "dreamlike." Regardless of which of her pieces you choose to spend time with, or even if you choose to skim over them as a whole, you're sure to find yourself captivated by the downright talent. A wonderful example of this can be found within her piece titled, "Inner Space," which depicts a woman sitting in nature while holding a few plants. Everything from the color choice, to the composition, and the overall mastery of the medium she uses so well creates an artwork full of life and emotion that cannot be contained by the edges of the paper.

Interview with Inês Antunes
One of the first things that always pops out when viewing your work is the beautiful use of color in all of your pieces. What drew you to the palette you currently work with?
Thank you! I actually choose colors based on what I'm feeling! I for sure need to invest more time on reading about color theory, but I mainly choose them based on my intuition. Usually, before I draw something and have an idea in my head I already feel what colors should work best for it.
What would you say inspired your art style and all of the characters and creatures you illustrate?
I definitely get inspired by nature and animals, I'm always discovering and learning about new species I find strangely beautiful.
I've always loved surreal art, and some of my favorite visual artists are Shaun Tan, Lorenzo Mattotti and Thomas Ott. I love watching movies and tv series, I can point out Adventure Time, Over the Garden Wall, Studio Ghibli movies and some directors like Hiro Murai, Wong Kar Wai and David Lynch as some of my favourites. I love authors like Nikolai Gogol, Franz Kafka and Jillian Tamaki too. They mainly defy reality and bring a twist to it, which makes us look at reality with a different perspective. Like Chris Van Allsburg says, "The idea of the extraordinary happening in the context of the ordinary is what's fascinating to me".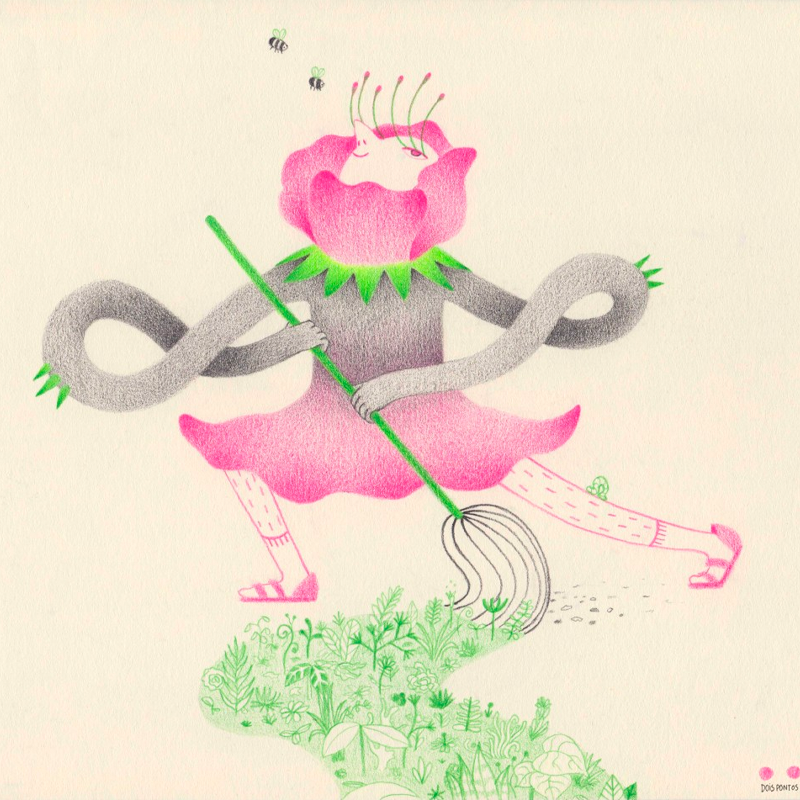 The shading on all of your work is exquisite and incredibly impressive! Did this come naturally or has it taken time to develop?
I think last year was when I evolved on my shading significantly, mainly because I decided not to limit the edges of the figures with a black pen (I was working that way in these past few years). I started to learn more about blending coloured pencils and how to actually use and improve the use of this medium. It's an ongoing process of learning how to do it better every time. Overall I think it's a combination of both: it has taken some time but now it's coming more naturally as I learn and practice more.
What are some of your favorite art tools you use when creating your art? What do you like about them?
My favourite ones are colored pencils! I've always prefered dry drawing materials, and these pencils can bring out so many colours! I love the endless possibilities, from simple shapes to immense details, and I also really like the textures they can create.
Although I still haven't shared it on social media yet, I've also started getting into an eco printing technique (engraving), in which you can draw inside milk cartons (Tetrapak ones), paint the surface and then print it! It's a super rewarding process, and the results are usually unexpected (not to mention it's an eco-friendly process).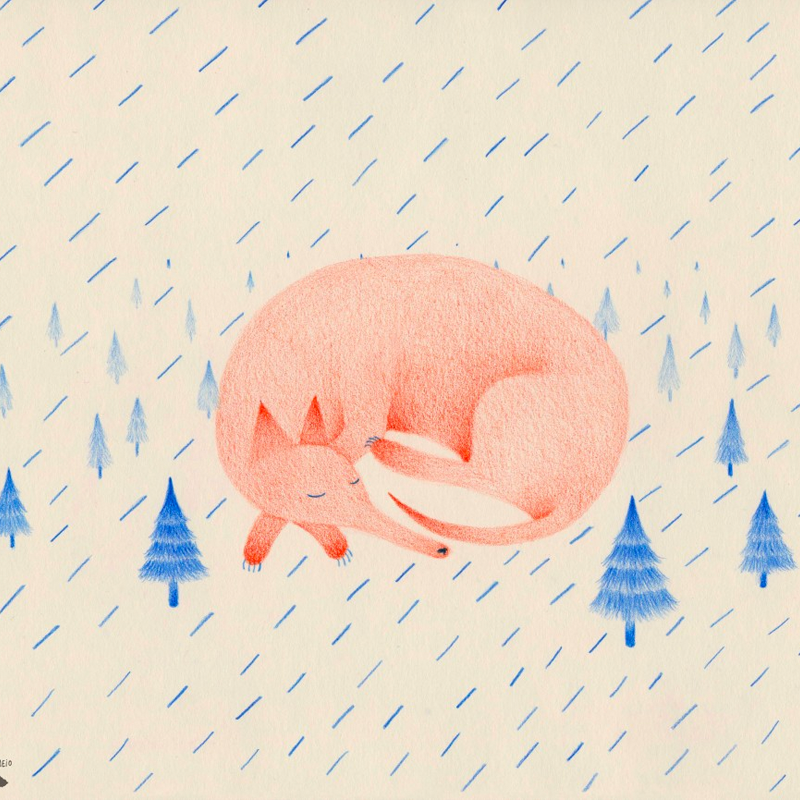 When you are "stuck" in your creative process, what do you do to get you out of the funk?
When I'm lost in the sea of a blank page, I get my headphones, I listen to some of my favourite music (and shamelessly dance/ sing to it) and I doodle away whatever comes to mind, all in one or two pages. Then, I look at that creative messy spill and develop the ideas I like the most! Watching movies, reading and mainly stepping outside of my house also helps!
Which artists on Doodle Addicts do you recommend everyone follow?
I love the way Tricia Clark makes her characters immerse themselves in the dense nature, the dark humour and bold colours that Elle Duffey chooses, the wondrous view of animals and plants relationship by Kasia Gala, the profound work of Ania Pawlik, the intricate and beautiful nature work of Kimmo Oja, the strange creatures of Jeff Syrop and the parallel worlds/platforms created by Junkyard Sam. Definitely check them out!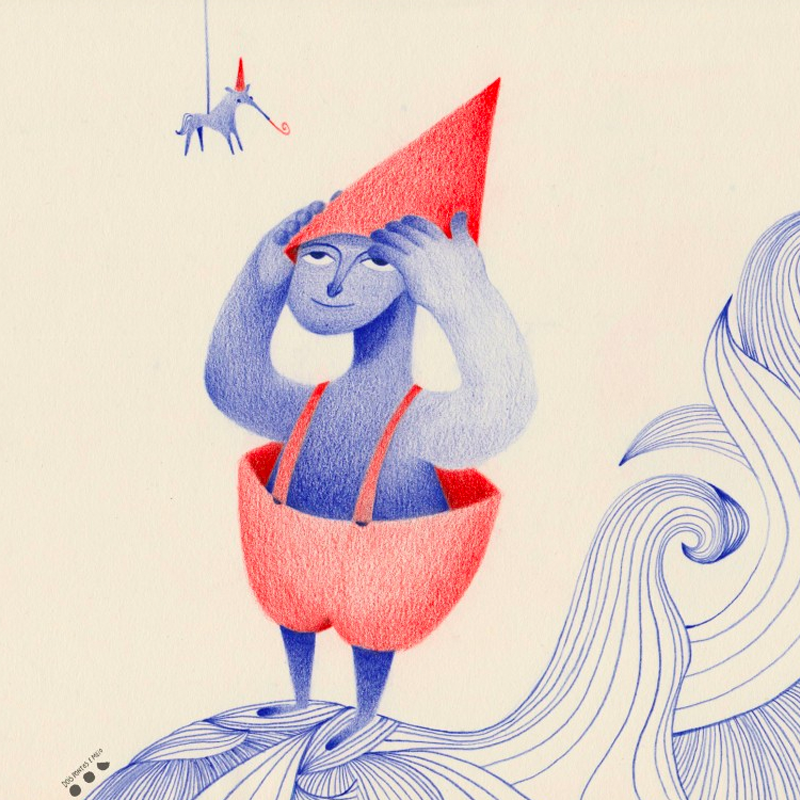 ---