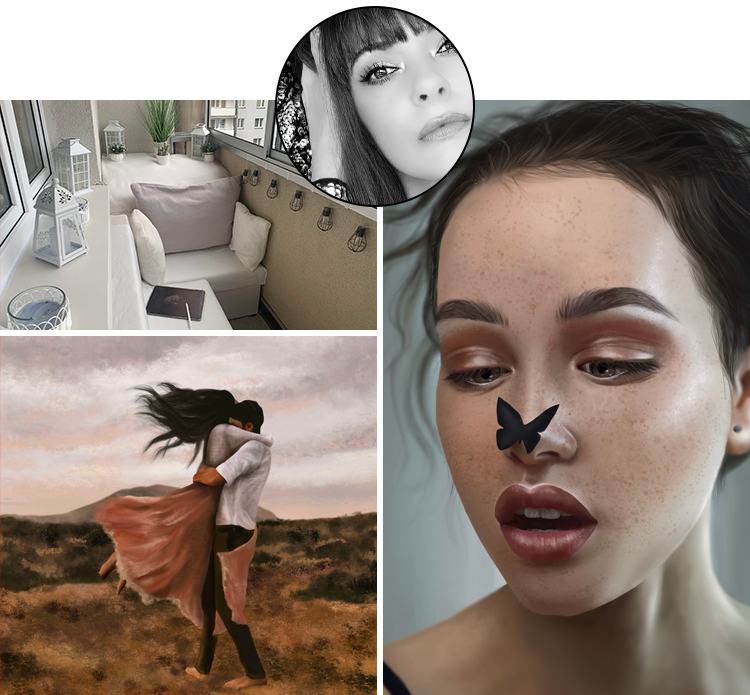 Bożena Ostrysz is a Polish artist whose mother says was born with a pencil in her hand. She has been doodling all her life as a hobby and way to relax, and has dappled in professions ranging from teaching, to being a flight attendant, and even becoming a TV presenter! She started creating digital art less than a year ago and has been obsessed with it ever since, which you can immediately see through the attention to detail and care in each of her portraits. Speaking of her portraits, the style in which she creates them is so distinct and realistic you're bound to have come across her work multiple times on the Doodle Addicts site. If not, then we're happy for this to be a formal introduction to the wonderful place that is Bożena's portfolio.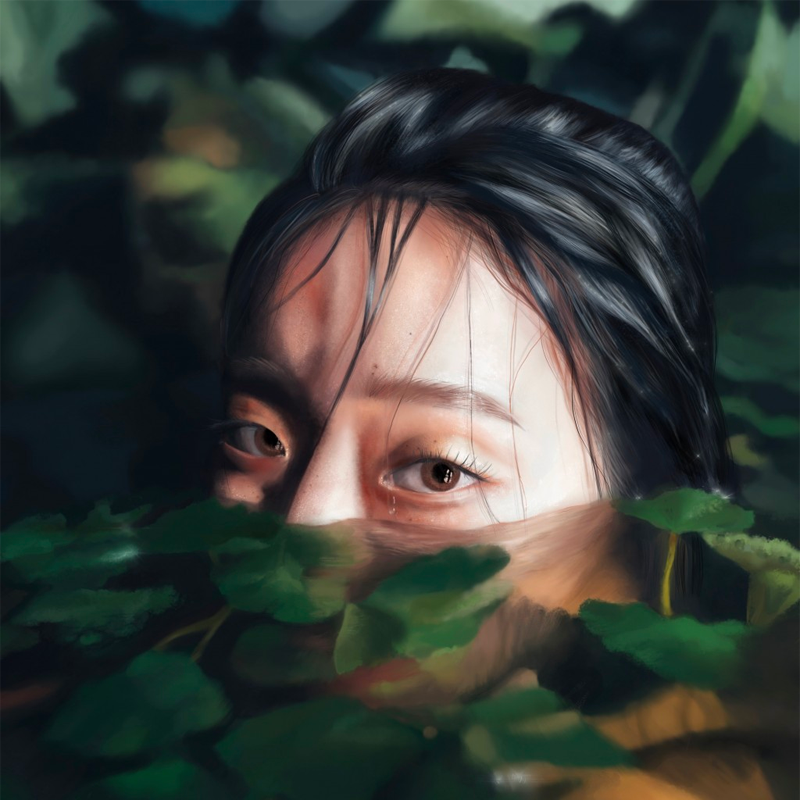 Browsing through Bożena's artwork can sometimes feel like looking at a photo album, her work can be that realistic! There are times where digital art can seemingly "fail" to capture the life within an image, whatever it's depicting. However, that's not an issue here at all. Regardless of which of her pieces you stop to take in, there's a captivating energy and life that her artwork emits that you can't help but be dragged in by. One of our favorite examples of this can be seen in a piece titled, "Deep Water." Not only does it look like an incredible photograph at first glance, but once you realize it's a digital art piece you are immediately blown away by the sheer talent exhibited. Everything from the eyes, to the texture of the water, and the individual strands of hair work together to create something truly incredible.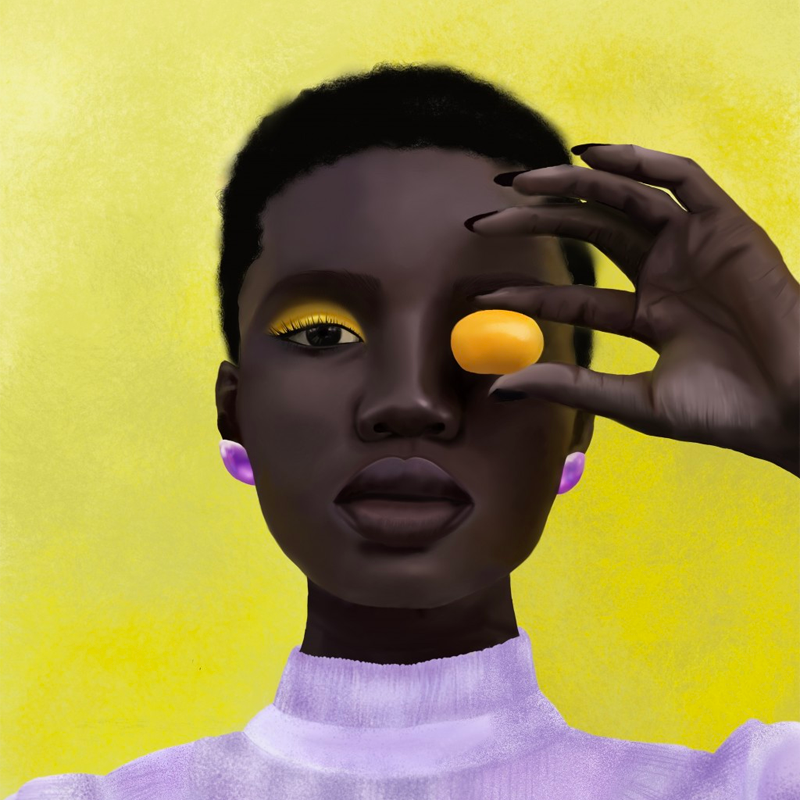 Keep reading to learn more about the artist behind these magnetic artworks!
Interview with Bożena Ostrysz
We are always so impressed with the realism you achieve in your work, what are your favorite tools for creating this sort of artwork?
I use reference photos to study texture, light and colours. Observing real life and learning from it is what helped me to improve my skills. I experiment a lot with a variety of brushes and techniques. I focus on digital art so I have a lot of freedom. I mix oil, watercolour, pastels, ink, whatever comes to my mind just to achieve the final effect I have in mind. Each and every work I've done so far was made with different set of techniques :)
As the majority of your work are portraits, what would you say is the most important part of your process in choosing who/what you'll draw?
Every time it is something different. I go through a lot of photos online, follow work of photographers and travel bloggers. Sometimes I'm attracted to the colours, sometimes lighting or pose but mostly I base my choice on feelings. Certain images make me stop, stare and instantly start planning how I'll paint that face, clouds or shadows. Sometimes one single element is enough to make me start daydreaming about a new painting.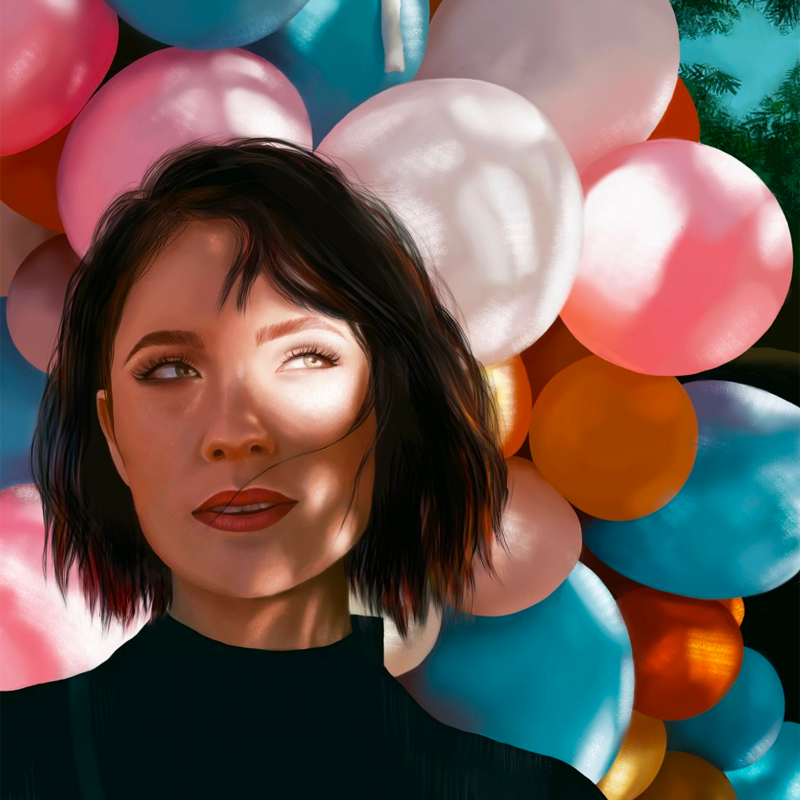 What drew you to this style of artwork?
I started drawing with simple lineart. I was drawn more to manga style but slowly my drawings were becoming more and more realistic. I was fascinated with the process of making the people I drew more alive. I was also very impressed with skills of amazing artists I came across and wanted to achieve their level of perfection. I'm still trying :)
What is a basic and advanced tip you'd have for someone who wants to improve their portrait skills?
The very basic tip is to just keep practicing. It is nothing inventive but working a little everyday is the best way to improve. Observing and learning from other artist is one of best tips as well. However try avoiding constant comparing. There will always be somebody who you will find significantly better than you. Don't be scared of showing imperfections in portraits: pigmentation, pores and uneven skin or fly away hair. It makes the face more authentic and less airbrushed. Experimenting a lot is another good way of finding your own recipe to achieving your desired effect. I used hundreds of different brushes and went through hours of doubt and frustration because what was in my head was not translating to what was appearing on the canvas. Whenever you get to the point when you are not satisfied with your work or feel like giving up, put it away for a day or two and come back to it with new energy. Some of my favourite works were the ones I was planning to give up on.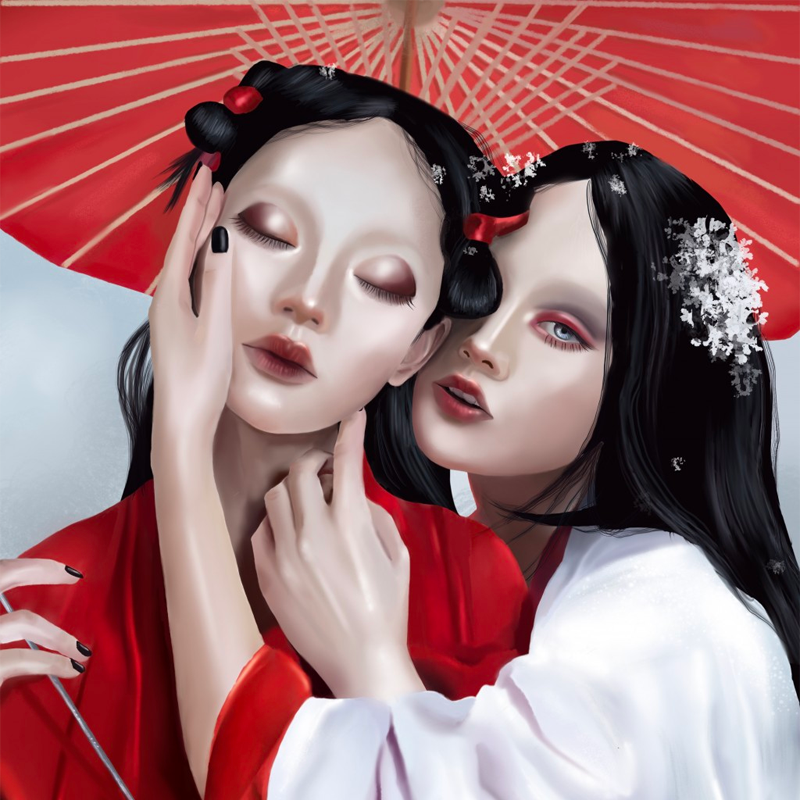 What other things aside from art, inspire you?
I love being creative in general so I enjoy photography. There is a whole new world in the photos that inspire me and make me want to create. I like dancing as well. I used to dance ballet and ballroom dancing. Now I'm trying to learn flamenco. It is a wonderful way to let out emotions and energy. I love keeping my mind open to learning new things, for example, languages. Currently I'm trying to master Korean. I've learned that speaking in a different language changes your way of thinking and logic. It makes you more flexible and opens your mind. I absolutely love traveling. This is the thing that inspires me the most. I've visited around 50 countries and I'm still planning many new exciting trips
Which artists on Doodle Addicts do you recommend everyone follow?
There are so many wonderful and talented artists but here are few I recommend to follow:
Eliza - for the powerful simplicity of her art. I love black and white drawings with splash of colour.
Julia Hill - as an animal lover I couldn't help falling in love with her realistic pen and ink illustrations
Nevena - for creating magical pastel world
Joer_B - for amazing skills in ballpoint pen art
Dzikawa - for gorgeous soft strokes, fairy like themes and fantastic use of light
Apricot Jams - for beautiful lines of portraits
Rishi Sonata - for lovely, optimistic and colourful illustrations
Step Augustin - for very recognizable style, consistency in colour usage and mysterious ambience of the paintings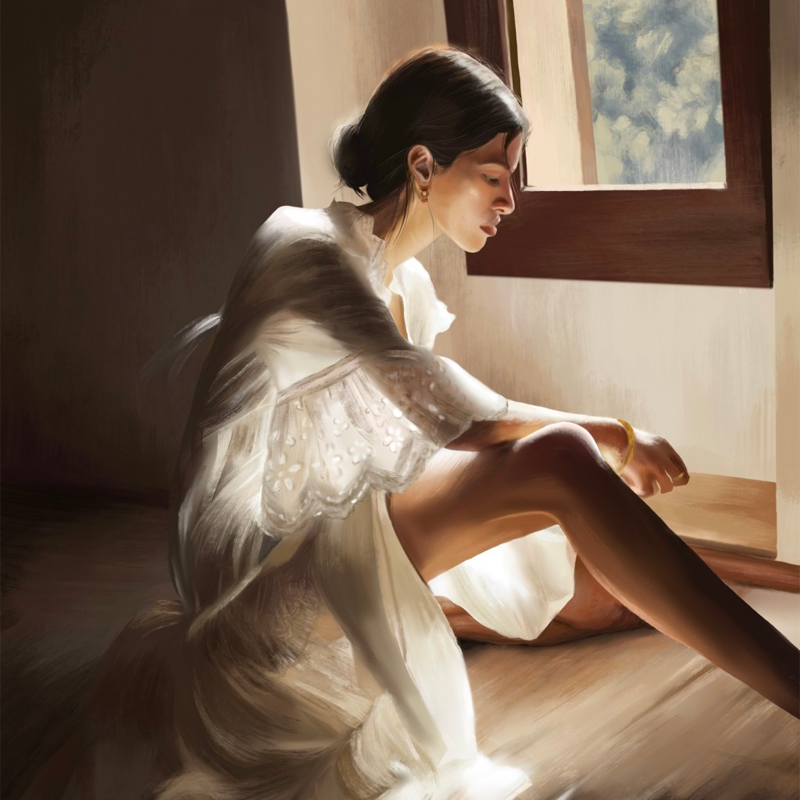 ---