Drawing Challenge
Sketchy News Drawing Challenge
Extra, Extra, Read all about it: There's a new drawing challenge upon us and we're gonna shout it!

It's no surprise that the nightly news can be a real drag, making us feel like we're stuck in a cycle of endless bummers. That's why we're challenging you to flip the script and report a quirky news story in the form of an illustrated tale. But we're not looking for any old news story; we want to hear jaw-dropping, quirky headlines that make you bust out laughing, double-take in amazement, or simply fill your heart with joy. Old or new makes no difference - all we ask is that you keep things light (Avoid headlines that are too controversial/political.)

When you upload your submission, we'd love to hear about where you found your story, so leave the reference in the caption. As always, remember to have fun with it and show us why your drawing skills deserve a spot on the front page!
VIEW SUBMISSIONS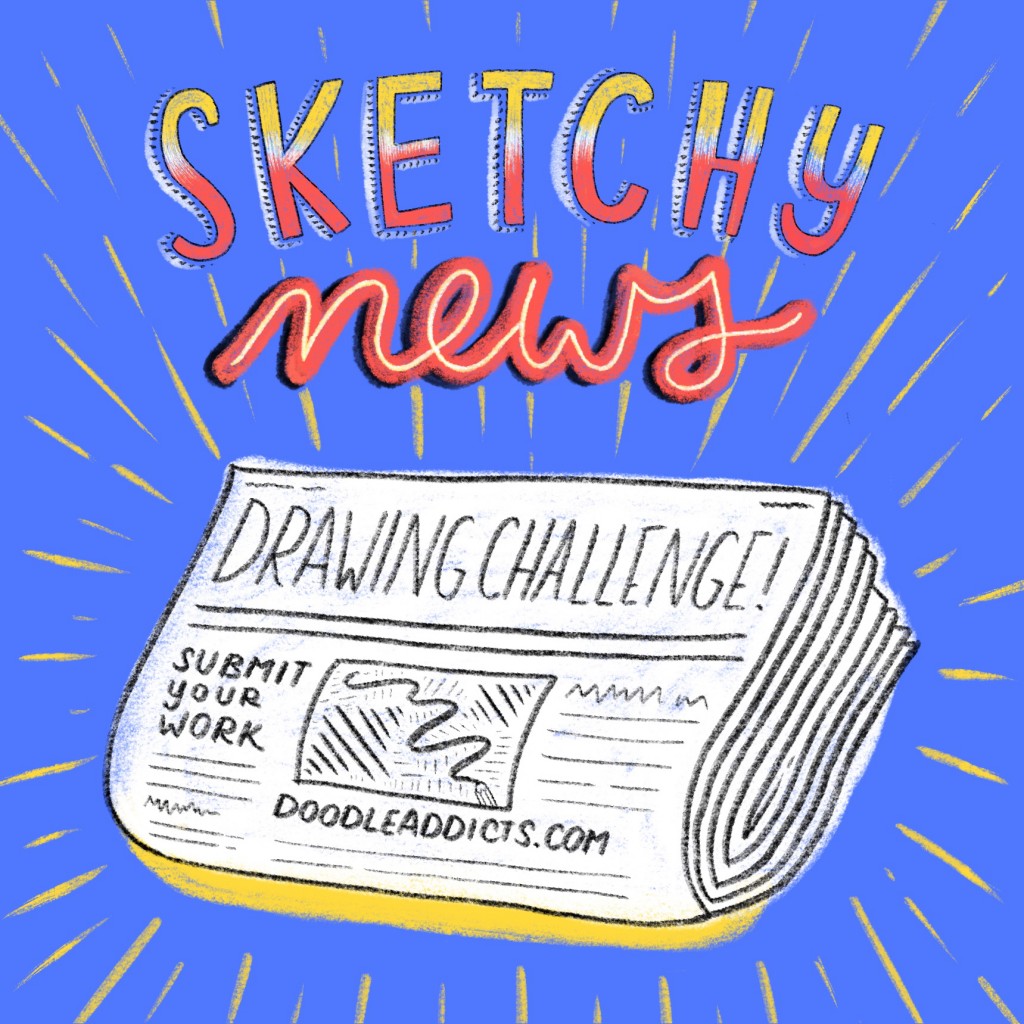 Drawing Challenge Winner(s)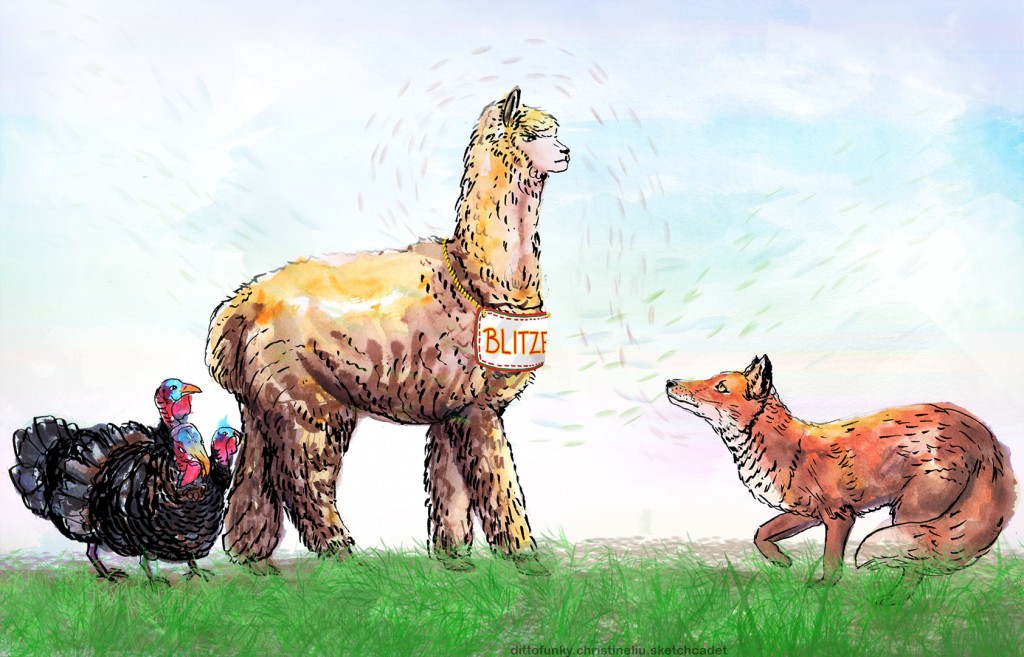 I get my world news the past few years via BBC Global News Podcast and I recalled a couple of years ago where they reported a bunch of alpacas guarding Christmas turkeys. These alpacas had the names of the reindeers from 'Rudolph the Rednose Reindeer'. Apparently alpacas are very effective in guarding turkeys against foxes. This was the image I had in my head when I heard this news report!
Drawing Challenge Submissions
Frequently Asked Questions
I have the most votes, am I the winner?
Not necessarily. As stated in our guidelines, the public voting from the community helps bring the most popular art submissions to the top. Once the public voting is over, the editorial team at Doodle Addicts (along with the sponsor), will then vote internally from the top group of submissions.


I made a mistake, how do I fix or replace my entry?
You can delete and resubmit your entry anytime before the submission deadline. Just click on the "Replace Image" button below your submission (on the challenge page) to delete your original submission and replace it with your new one.
Am I allowed to have my fans, friends and/or family vote?
Yes, of course. We definitely encourage you to spread the word on your participation in this fun drawing challenge.
There are so many good ones! Can I vote for more than one?
Yes! You can mark one, two, five or all of them as your favorite.
What do you do about cheaters?
Any fake votes we catch will be removed. Let's keep this fun everyone, the prize is just the cherry on top.
Still have questions?
Make sure to read the guidelines and the terms and conditions, most questions are answered there. If something is still not clear, feel free to email us and we'll try to help.