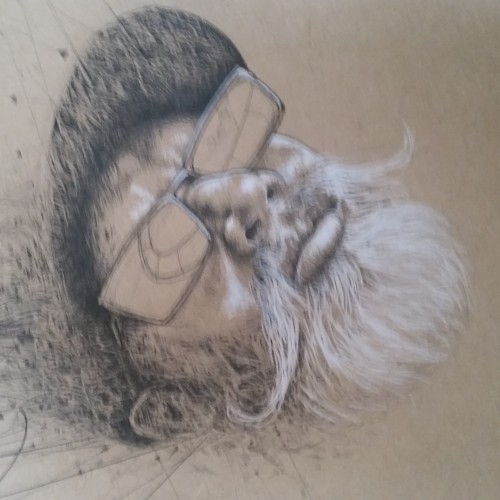 Hello, my name is Travis D. Hendrix,
and I'm a doodle addict.
Berlin, Germany
I am a freelance artist and illustrator living in Berlin. My inspiration is drawn from life and I am always seeking new adventures. My work examines cartography and its ability to reflect our perception of the world we live in. Much of what I create has a steampunk and nautical style and is most closely associated with Pop-Surrealism and LowBrow art. I am in the process of working towards a Gesamptkunstwerk that incorporates my love of fine art and illustration, calligraphy, design and fashion. I have many years experience in art materials and their use and running workshops. I am available for commissions in any art work form including hand lettering, portraiture, family crests, logo design, tattoo design, art classes/workshops etc.
---
I specialize in acrylic, black and white, design, drawing, fashion illustration, handlettering, illustration, journaling, mixed media, mixed media art, oil, paper, pen and ink, portraits, sketchbook, sketching, surrealism, traditional art, trying everything, watercolour.
---