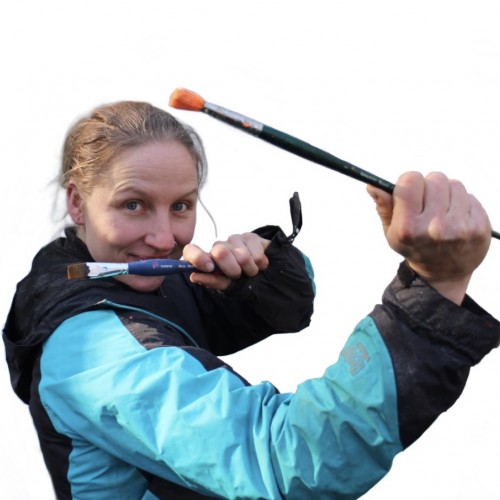 Hello, my name is Ulrike Liebetrau,
and I'm a doodle addict.
Ireland
I am a German visual artist living in Ireland, which inspires my art everyday. I graduated in 2006 as an Occupational Therapist at the " Medizinische Bildungsakademi Zeitz,Germany " which equipped me with the skills and knowledge of human perception, psychology, communication, planning - executing- evaluating large scale projects on time and budget, with a wide spectrum of art and craft practice and the theory. I graduated amongst the best an received funding from the German government for gifted students in 2006 which I used to further my knowledge and practice with and post graduated as a sensory integration therapist, which gives me a deeper insight and into perception, integration of the senses, neurology and how stimuli effect human behavior, mood and activity level. In 2011 I decided to transition from my work as an Occupational Therapist to work as an artist. I successfully participated in exhibitions, created light sculptures for events, discovered rubbish art, provide workshops for the community and sketch on rainy days.
---
---
Ulrike Liebetrau's Uploads