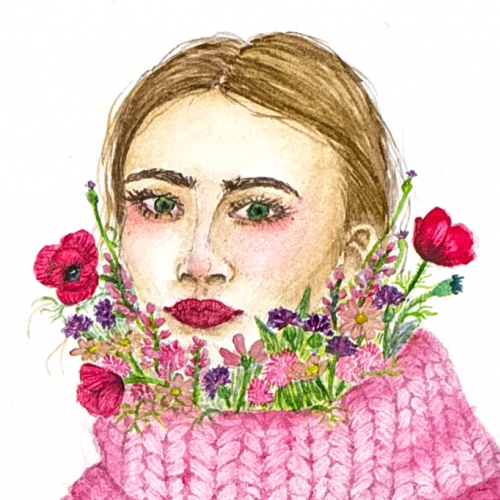 Hello, my name is Ruxandra-Mihaela Jubleanu,
and I'm a doodle addict.
Bucharest
Passionate drawer since childhood. Experiencing with any medium I could get my hands on, but in love with watercolor and ink. Painting anything fashion, flowery, fantasy and a little bit of animals.
---
I specialize in acrylic, drawing, fairytales, fantasy, fashion illustration, illustration, mixed media art, painting, pen and ink, portraits, surrealism, textile painting, traditional art, watercolor, whimsical illustration.
---