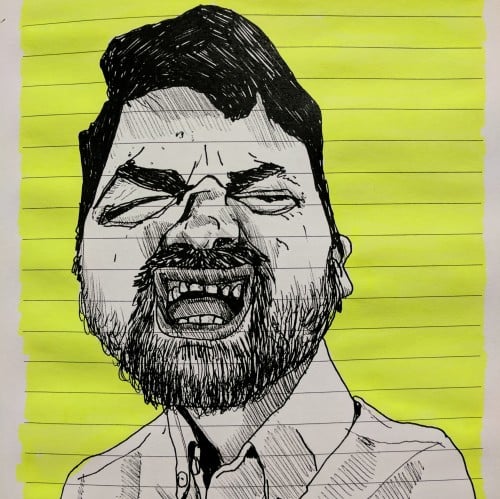 Hello, my name is Jeff Dowdy,
and I'm a doodle addict.
Milledgeville, GA
Devoted husband and dad. Started drawing with pen as a child at my dad's accounting firm (plenty of black and red ink and paper!). Later discovered the magic of doing away the pencil and eraser altogether and going straight pen to paper.
---
---