Drawing Challenge
The Mother Nature Drawing Challenge
For this drawing challenge, Doodle Addicts has joined forces with Adobe Stock, the Mother of creative solutions, to bring one lucky winner a free year of Adobe Creative Cloud. With mother nature as the topic we challenge you to get back to your roots by illustrating all things green, drawing inspiration from the beauty of nature that surrounds you. If you're the outdoorsy type, venture out into nature with your sketchbook or digital tablet in hand. See yourself as more of a home-body? Doodle your favorite potted plant! If surfing the web is where you find your inspiration, discover a huge variety of greenery with the Adobe Stock library. Any type of plants, flowers, forests, mountains, trees, or natural landscapes will do – Just grab your sketchbook or iPad, let your creativity blossom, and submit your illustration for a chance to win.

* This challenge is Part 1/3 of the Doodle Addicts x Adobe Stock Partnership. Participate in all three for a chance to win the Grand Prize Pack!
VIEW SUBMISSIONS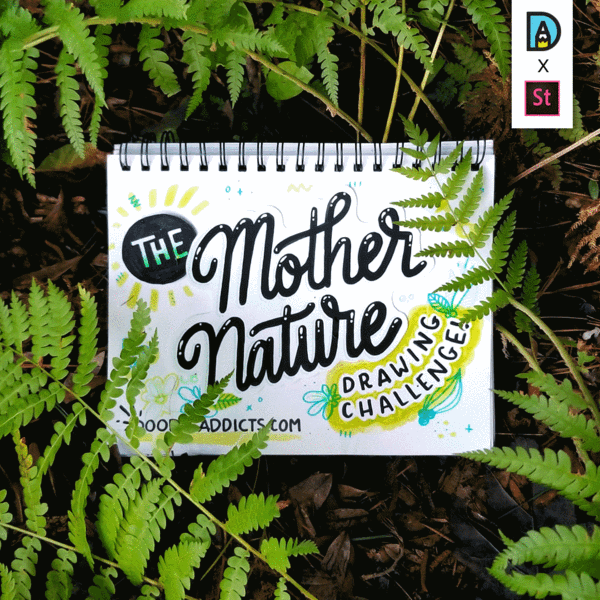 Sponsor

Adobe Stock is a global marketplace that gives creatives the opportunity to market and sell their best work, and be rewarded for their creativity. Adobe Stock is seamlessly integrated into Adobe's desktop apps, including Illustrator CC, Photoshop CC, and Premiere Pro CC, so buyers can search, browse, and license assets from Stock directly within the applications. Our native integrations also allow our contributors to easily and effortlessly submit content from Lightroom CC, Bridge CC, and Adobe Photoshop Mix on iOS. As a part of Adobe, Adobe Stock is more than just a content distributor – we believe in being a true partner to our contributors, providing the tools and support to help them be successful.
Drawing Challenge Winner(s)
Drawing Challenge Submissions